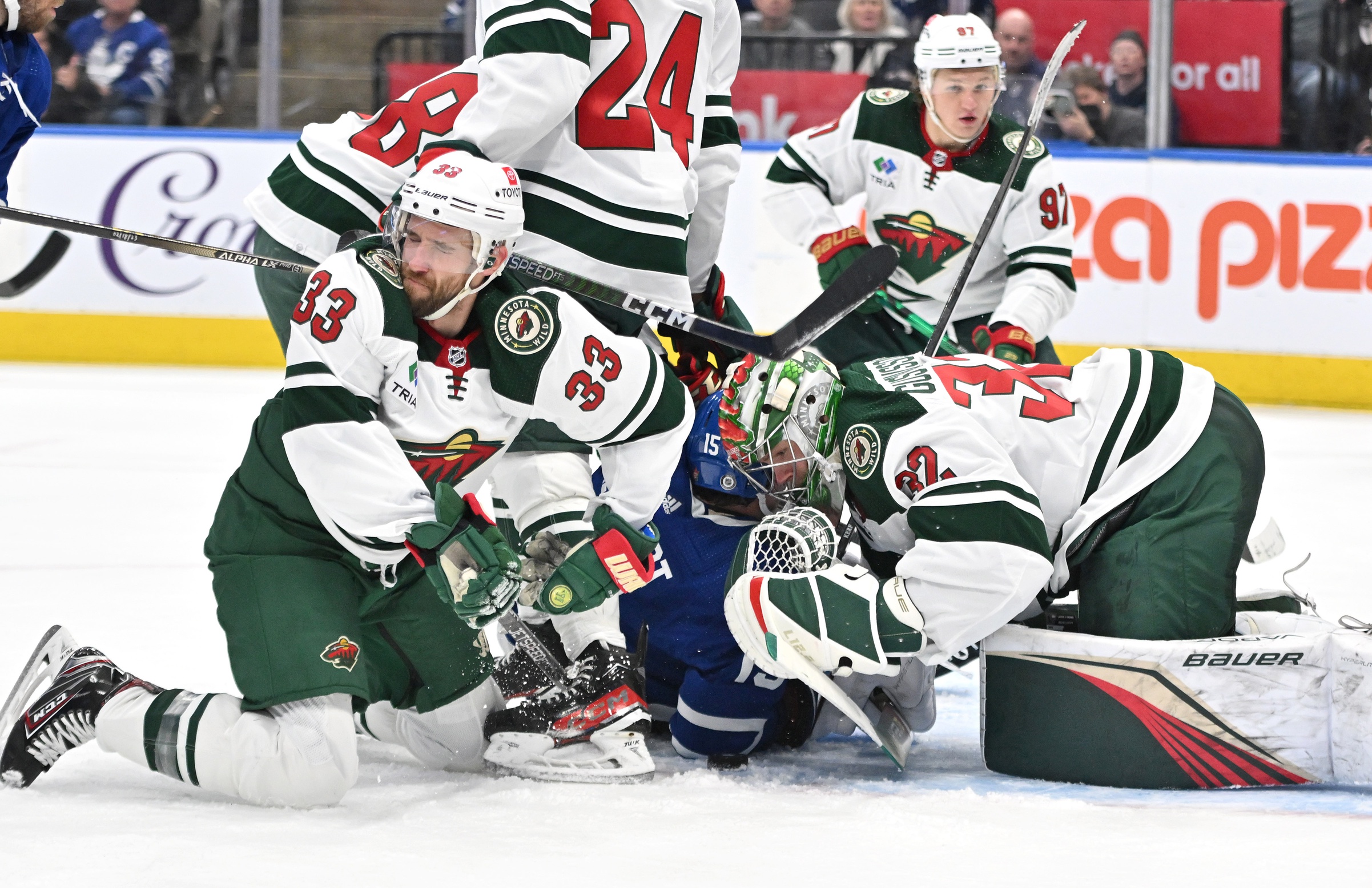 Image courtesy of © Dan Hamilton-USA TODAY Sports
The 2023 NHL Entry Draft is happening tonight, but first we have to make sure everyone is well informed about the Minnesota Wild releasing the schedule for the 2023-24 regular season, of course.
It all starts on October 12 when the Wild host the Florida Panthers.
That's Wild
Speaking about the draft, plenty of mock drafts have been performed around the hockey world. So we took a look at who they have the Wild selecting in the first round with the 21st overall selection. [Hockey Wilderness]
A look at five players the Wild could target tonight. [StarTribune]
Nothing sneaks by us, not even the Wild re-signing Hunter Jones to a one-year, two-way contract. Exciting! [Pioneer Press]
Off the trail...
There were plenty of interesting trades that happened yesterday, first, we'll get to the Los Angeles Kings acquiring Pierre-Luc Dubois from the Winnipeg Jets. [Yahoo Sports]
Next, after trying to make it a bigger transaction than what ended up happening, the Philadelphia Flyers sent Kevin Hayes to the St. Louis Blues in nothing but a salary dump trade. [NBC Sports]
This trade would have been one of the top headlines just a few years ago, but the New Jersey Devils traded Mackenzie Blackwood to the San Jose Sharks. [Sportsnet]
1