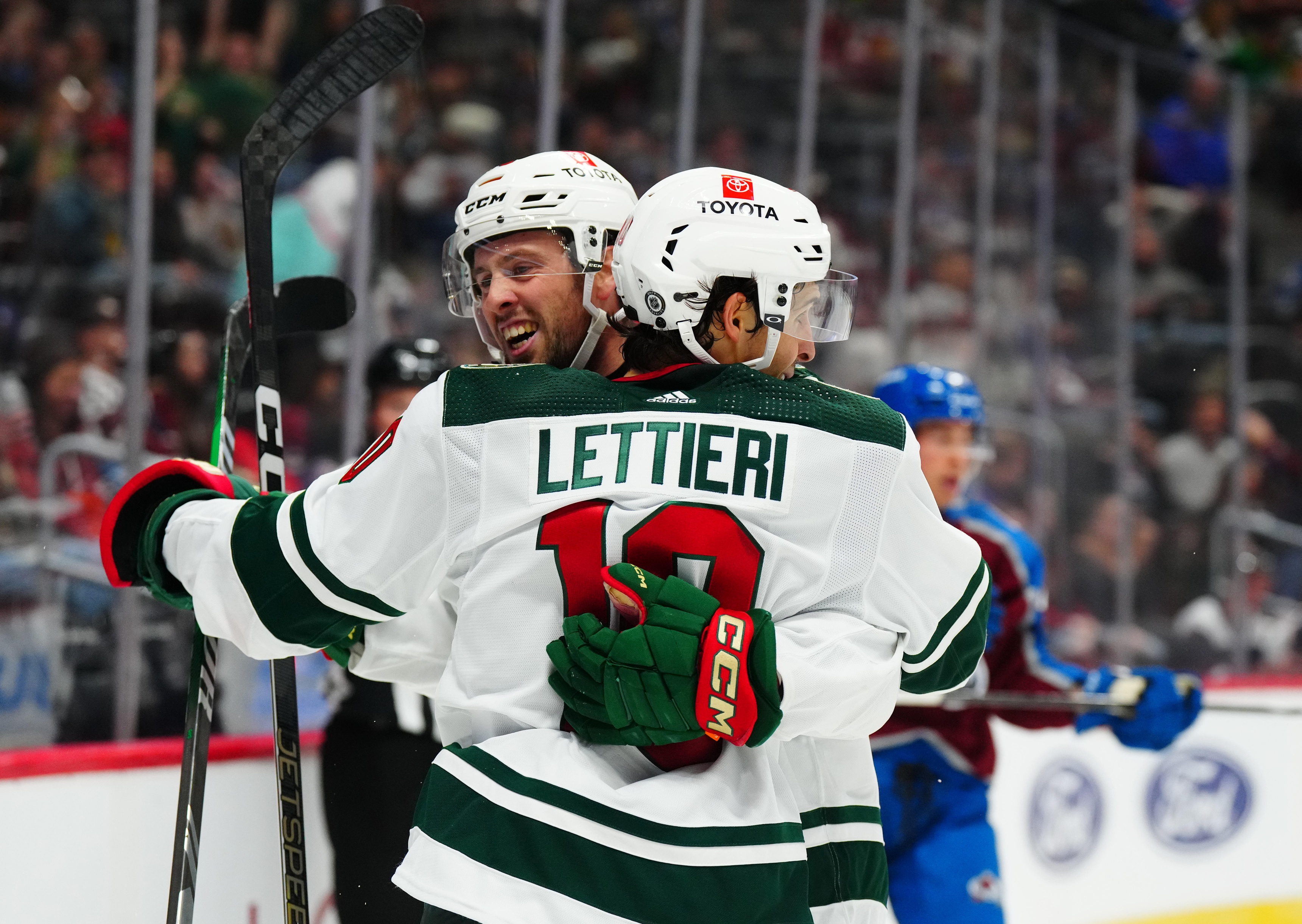 Image courtesy of © Ron Chenoy-USA TODAY Sports
That's Wild
Hey, there's hockey again! We got to see our Minnesota Wild back on the ice on Sunday afternoon to face the Colorado Avalanche. Both teams played a lot of their depth with almost no top-six talent being in the lineup for either team. But that didn't matter since Sammy Walker led the way with two goals and three points, Riley Heidt earned two assists, Jujhar Khaira scored a goal, as well as Vinni Lettieri; for the Wild to earn a 4-3 win over the Avs. [NHL dot com]
Unfortunately, one major thing did happen during the game and it was defenseman Daemon Hunt going down with a really rough-looking injury. We are all hoping for the best, but that does not look good. 
In lighter news: Will Marc-Andre Fleury get into a goalie fight before he retires from the game? We discuss. [Hockey Wilderness]
Marcus Foligno is feeling "fantastic," Calen Addison is relieved after signing his contract, and Jujhar Khaira is glad to know where he's playing hockey for the next year. [The Hockey News]
Is the clock ticking for Adam Beckman to be an impact NHL player? [Hockey Wilderness]
Off the trail...
What teams of the 16 that missed the playoffs, could go from absent to Stanley Cup champions?

 

[Yahoo Sports]
Someone certainly thinks that Connor Bedard and Taylor Hall as linemates for the Chicago Blackhawks could be "dangerous."

 

[NHL dot com]
The Vancouver Canucks almost an entirely AHL-focused roster against the Calgary Flames on Sunday night to open their preseason. They ended up losing 10-0 because of it.

 

[VIA]
1