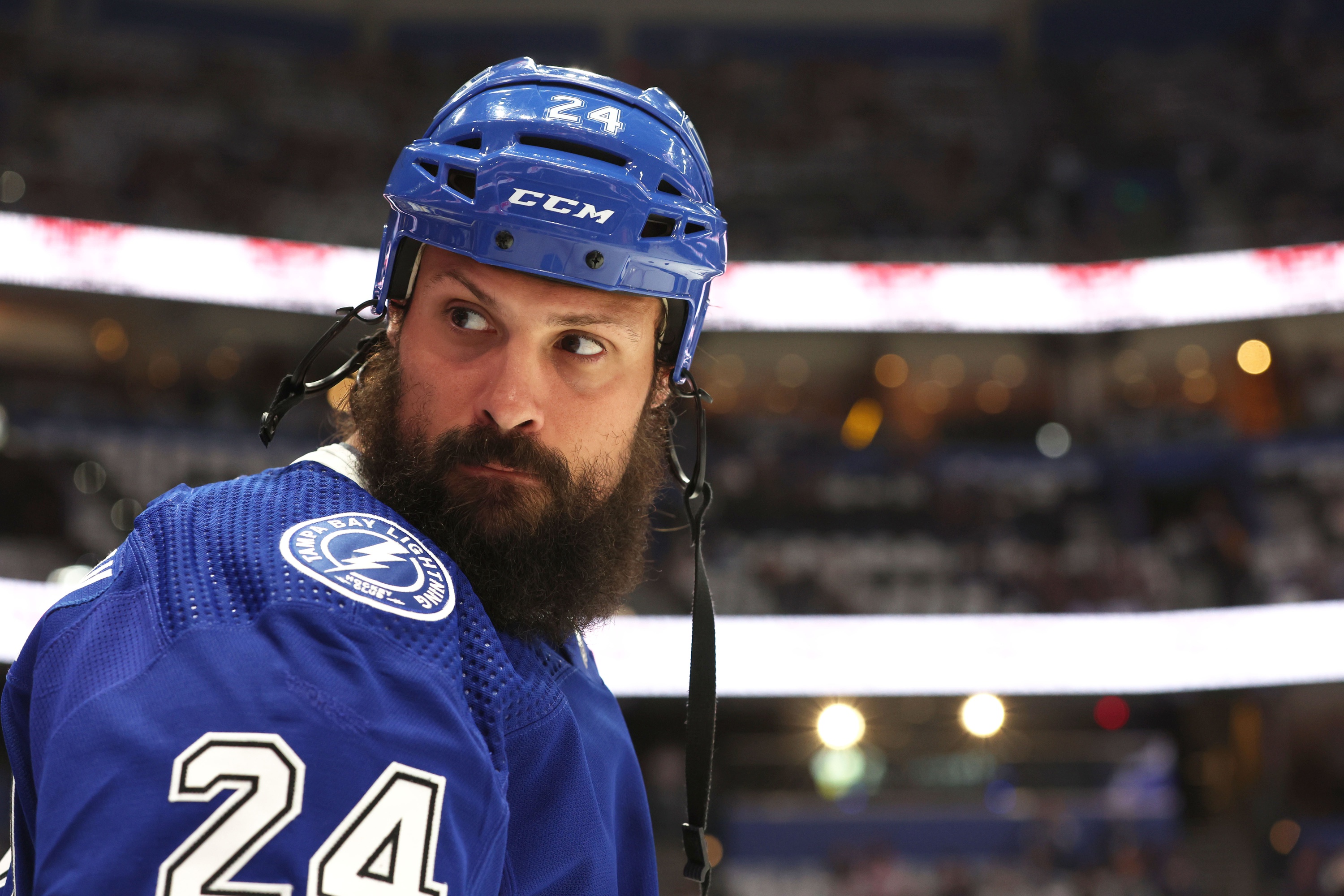 Image courtesy of © Kim Klement-USA TODAY Sports
That's Wild
On Wednesday, the Minnesota Wild made it clear that they wanted to move on and have a certain type of player playing at the bottom of their lineup. They first traded young, offensive defenseman Calen Addison to the San Jose Sharks, and then just hours later, acquired the experienced, rugged blueliner, Zach Bogosian, from the Tampa Bay Lightning. Essentially a swap with a little bit of an improvement in late-round draft picks.
Why did they make this move? It really comes down to the fact that Addison was not doing what they wanted him to do. They wanted him to be on the top power-play unit and play solid enough defense to be on the bottom pairing, below Jared Spurgeon and Brock Faber on the right side. He was recently removed from the power play and hasn't really shown exactly what they wanted to be in that third-pairing role.
So out he goes, to a team that doesn't have two extremely good right-handed defensemen above him in the depth chart -- where he should be getting boundless opportunities to show his worth. And in comes Bogosian, the rough-and-tumble defensemen that has always been a feature in Minnesota. 
Clearly, Bill Guerin is an admirer.
With almost identical cap hits, and less commitment to Bogosian (he is an unrestricted free agent this summer), they made the swap. In comes a cheap, short-term fix, as players like Daemon Hunt and Carson Lambos, get another year of development.
The one thing we do know is that when a defenseman that is under 6-foot-tall and can skate fairly well, comes to Minnesota, he is compared to the captain. Calen Addison couldn't meet that impossible standard. [Hockey Wilderness]
A deeper look behind the trades. [The Athletic]
The Wild's goaltending has been more than questionable. But maybe, Marc-Andre Fleury is here to save the day. [StarTribune]
Off the trail...
Bodycam footage of Alex Galchenyuk's arrest shows him threatening officers and spewing out slurs. [Yahoo Sports]
Ken Holland is betting on a third career reclamation in the AHL for goaltender Jack Campbell, after him and his $5-million cap hit are heading to the minors after a miserable start to the season.[EP Rinkside]