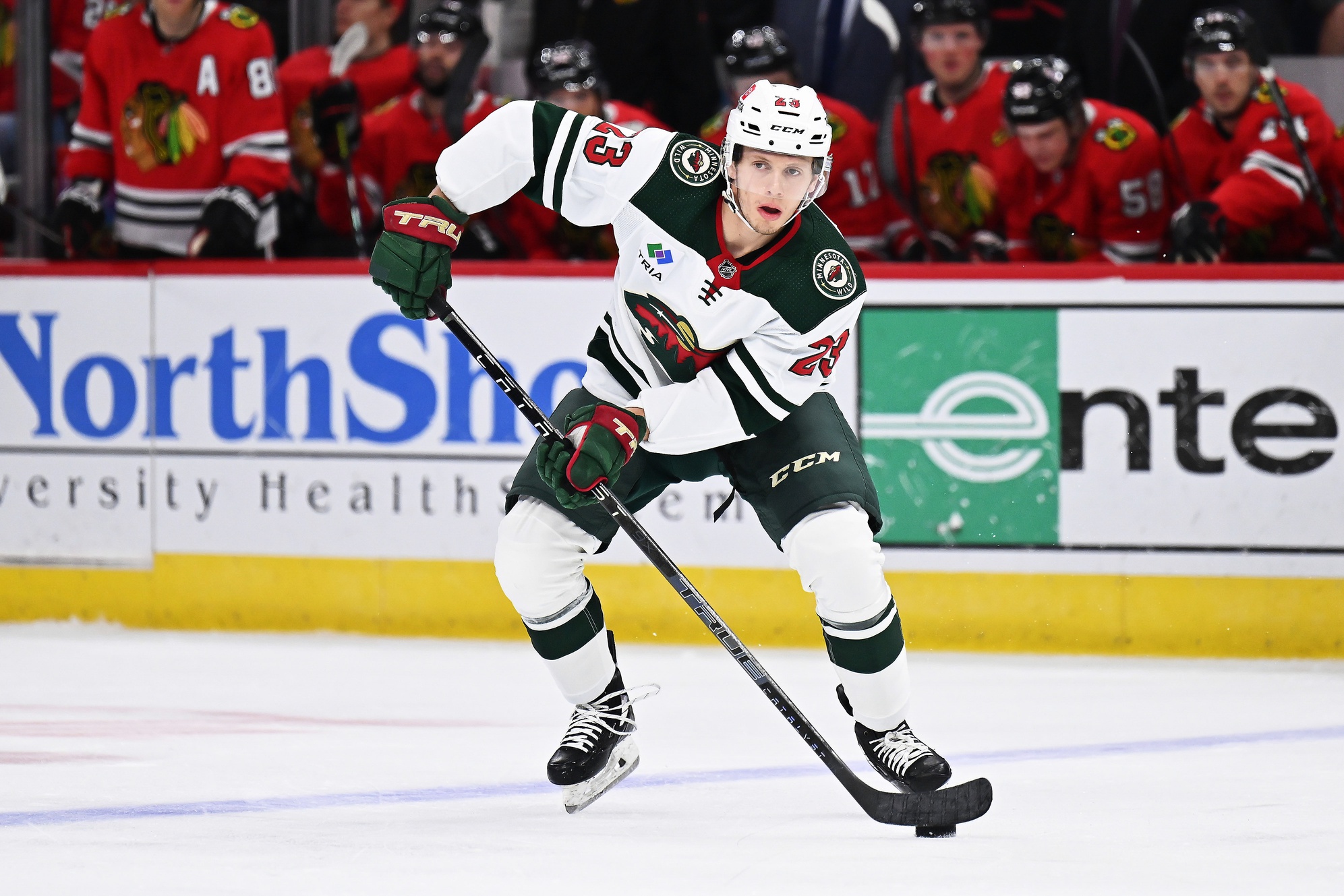 Image courtesy of © Jamie Sabau-USA TODAY Sports
That's Wild
It's the middle of the summer and as you could guess, not much is going on in hockey unless you love arbitration hearings or contract extensions to avoid arbitration hearings. That's why some prospect experts are putting together their "re-drafts" of some years. Now, the 2020 NHL Draft is still only three years ago but that's a significant amount of time in development of a player to see if they can make it in the NHL.
Although some players taken with high picks haven't yet made it to the NHL, they will no doubt get there eventually and who knows how they could still blossom into something else.
With that grain of salt, The Athletic's Scott Wheeler re-drafted the 2020 class and Marco Rossi fell quite a few spots. Originally taken ninth overall by the Minnesota Wild (and projected to go higher), Rossi would now be taken 16th overall in this hypothetical scenario. Instead, the Wild would be picking center Anton Lundell, a player some wanted in that spot anyways. [The Athletic]
In other, happier news, the Wild signed young netminder Filip Gustavsson to a three-year deal on Monday. [Hockey Wilderness]
Here's why keeping Gustavsson for a long(ish) time is a very good thing. [Hockey Wilderness]
Defenseman Jake Middleton has been involved in the Minnesota community a heck of a lot and is already becoming a fan favorite. [Hockey Wilderness]
Off the trail...
What made Jessica Campbell's first year as an AHL coach such a success. [ESPN]
How close are the Vancouver Canucks to winning it all? [Yahoo Sports]