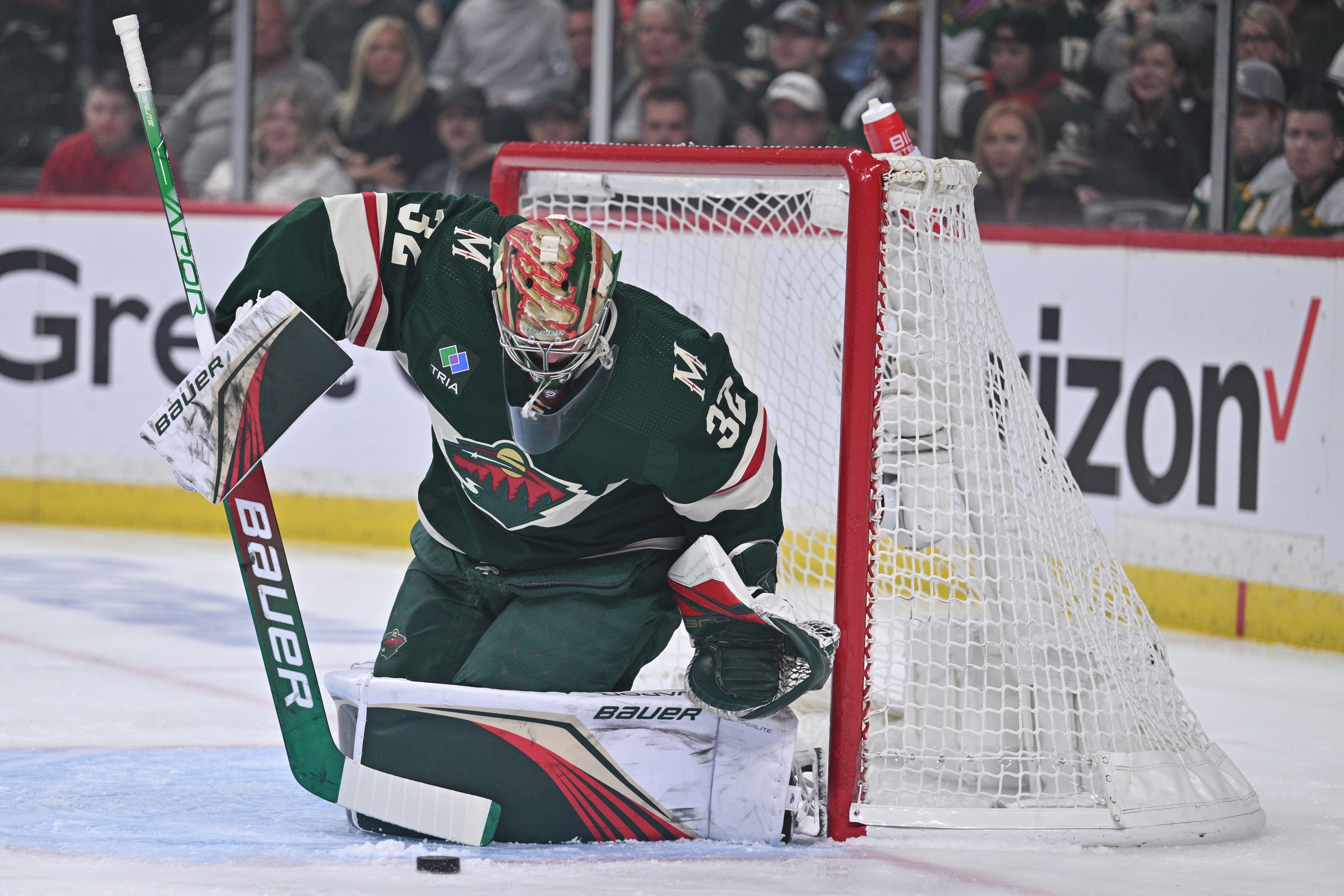 Image courtesy of © Jeffrey Becker-USA TODAY Sports
That's Wild
We're at the point in the hockey calendar where we are waiting and starved for any news about any team whatsoever. Right now, the most exciting thing that is going on might be the cycling through of arbitration hearings that individual restricted free agents are going through. Unfortunately for us, Filip Gustavsson's hearing isn't happening until August 4, the very last day of hearings. The Minnesota Wild and the player can still agree to a contract before then, but we will definitely have a solution in just over a week.
It is kind of crazy how Joel Eriksson Ek is doing everything that he is asked to do and might only get better as he ages into a prime two-way forward. [Hockey Wilderness]
And speaking of Gustavsson, what do other goalie arbitration hearings have to say about his? [Hockey Wilderness]
Off the trail...
Elsewhere, Toronto Maple Leafs star Mitch Marner talks about the pressure of playing for his hometown club. [Yahoo Sports]
This summer might have had a bunch of depth players as the best free agents, but next year might be absolutely chaotic with the star level potentially available on the open market. [ESPN]
2