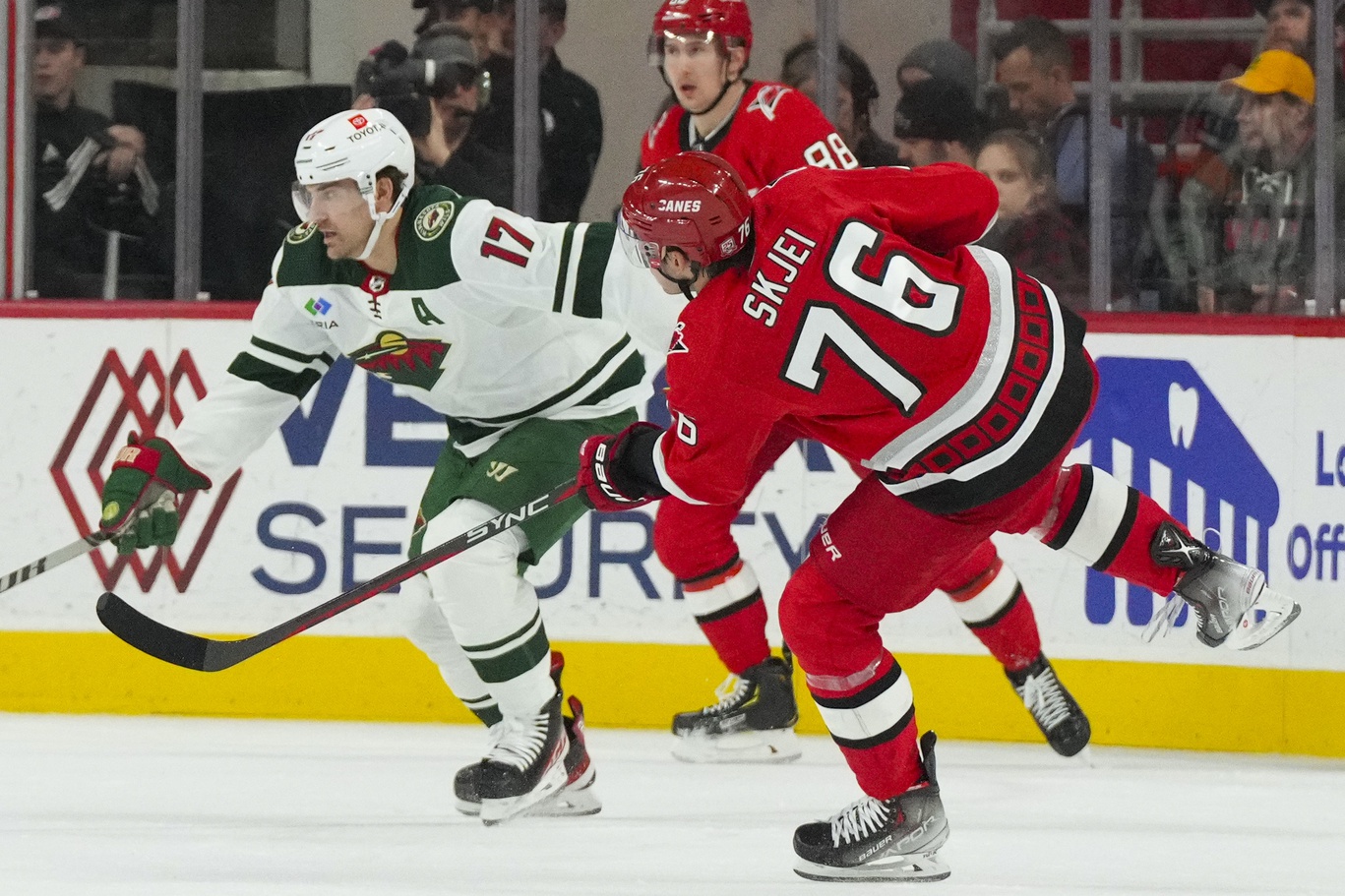 Image courtesy of © James Guillory-USA TODAY Sports
Your daily dose of Wild news, along with other interesting stories from around the NHL.
That's Wild
Minnesota Wild prospect Marco Rossi is scoring a decent amount of points on a very bad Austria team over at the IIHF World Championships. This could mean a little bit of a confidence boost heading into a crucial season. [Hockey Wilderness]
Do the Wild have the best logo in the NHL? Some people are talking about it. [Sportskeeda]
Off the trail...
Another Carolina Hurricanes season is over after a deep playoff run where they just meet an immovable object. On Wednesday night, they fell to their fourth consecutive game and got swept by the Florida Panthers after some last-second goal. Of course, it was Matthew Tkachuk. [Yahoo Sports]
The power of head coaches being nice guys and positive people is evident deep into the playoffs. [ESPN]
1