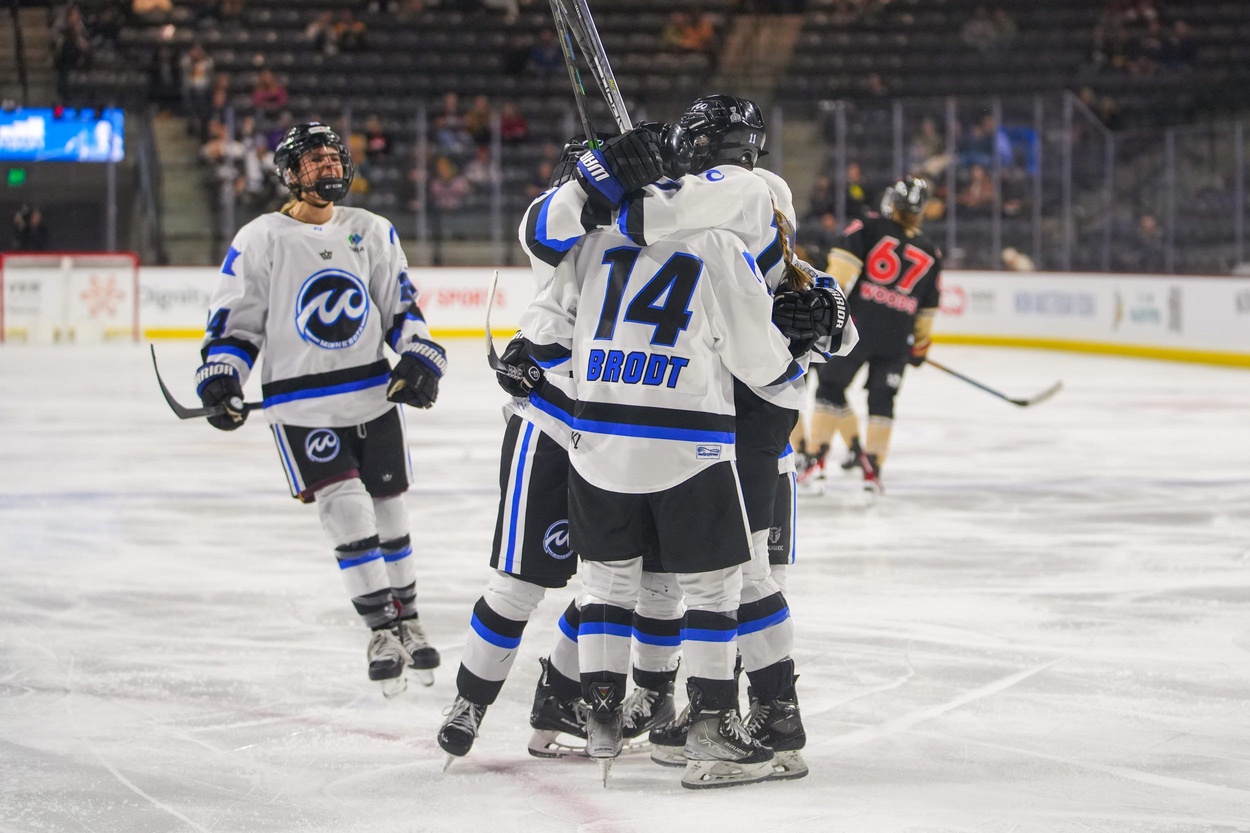 Image courtesy of © Antranik Tavitian/The Republic / USA TODAY NETWORK
That's Wild
Women's hockey is continuing in Minnesota. It's been a long couple of months since the PHF (formerly the NWHL) closed its doors and the future of women's hockey in Minnesota was uncertain, but on Tuesday the Professional Women's Hockey League was unveiled and Minnesota will be home to one of the first six teams in the inaugural season.
There are no details about team names or logos, but we do know that the team will be in the Twin Cities area and according to The Athletic's Michael Russo, the team will share the Xcel Energy Center with the Minnesota Wild. Team will play "home" games at neutral sites as the league tours around to different cities, but The X will apparently be where they play in St. Paul.
This league is a significant step forward. Prior to this -- in case you live under a rock for the sport of women's hockey -- the professional game was split into two separate leagues: The PHF and the PWHPA, the latter being a more unionized effort. But now the PWHL will be the one, single league for professional women's hockey in North America.
As for what we expect for the name and logo for our new team, we have to wonder if the 18-year tradition of the Whitecaps continue.
For more information about the entire league and what was announced earlier this week: [Sportsnet]
Can Freddy Gaudreau take another leap in his scoring this year? He had a career year last season, but can it continue? [Hockey Wilderness]
Off the trail...
Connor Bedard is ready to navigate his upcoming year on his own terms. [Yahoo Sports]
In a sitdown with Russo, NHL deputy commissioner Bill Daly goes over a whole lot, including the Arizona Coyotes and how supportive the NHL will be of the PWHL, now that it is a unified women's hockey league. [The Athletic]