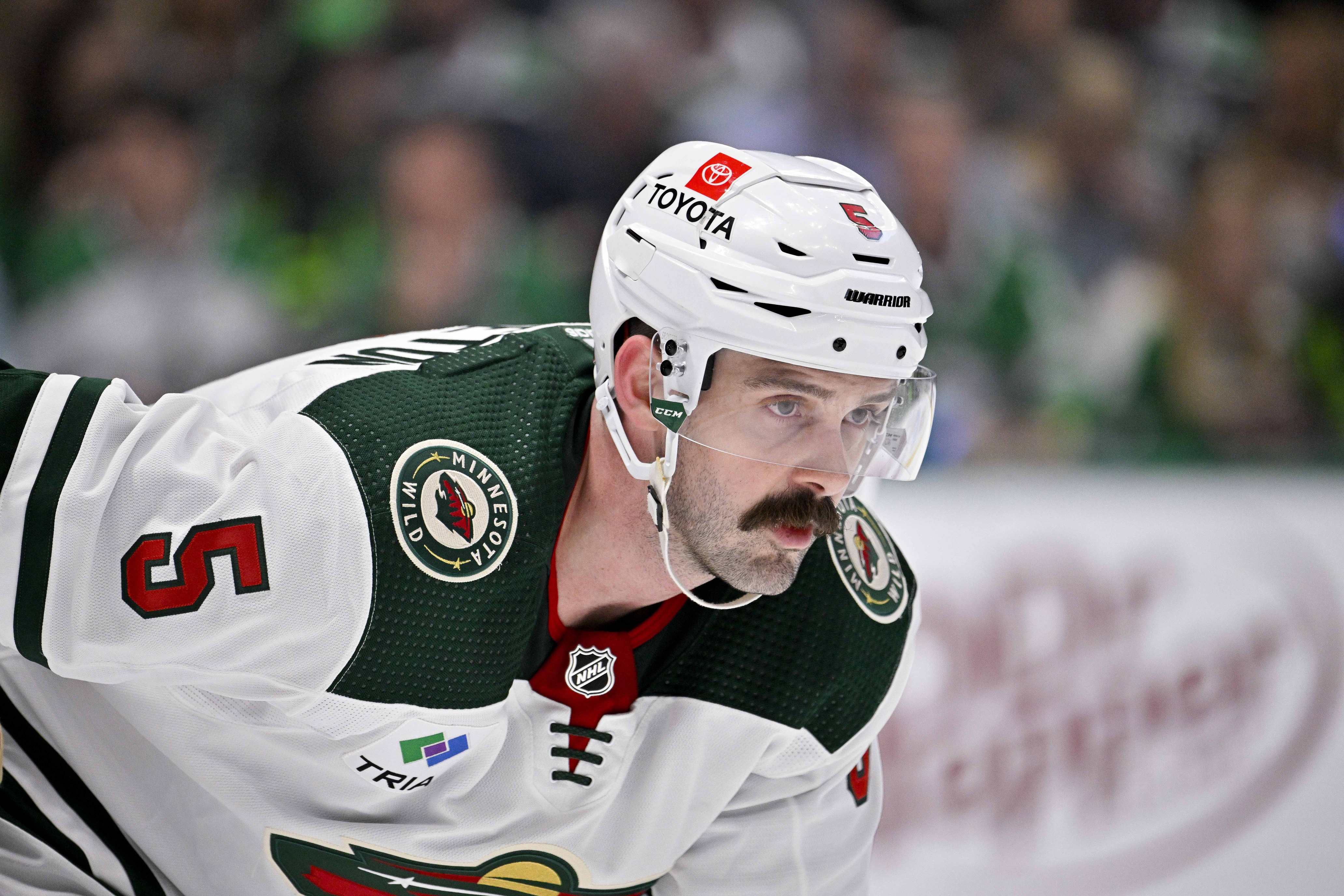 Image courtesy of © Jerome Miron-USA TODAY Sports
Your daily dose of Wild news, along with other interesting stories from around the NHL.
That's Wild
A member of the Minnesota Wild did get to experience glory in the spring. Defenseman Jake Middleton and the rest of his Team Canada teammates earned gold at the IIHF World Championships over the weekend. [Sportsnet]
Wild defenseman prospect Kyle Masters is playing for the WHL's Kamloops Blazers in the Memorial Cup this week but unfortunately suffered a terrible injury and had to be stretchered off the ice. The Blazers gave an update after Sunday's game saying that Masters was conscious and able to move.
Right now in the playoffs, we're seeing a fairly large blue line from each of the teams that keep on moving on. So, is the Wild's group of defensemen too small? [Hockey Wilderness]
Off the trail...
Seven hard lessons that teams have learned during the Stanley Cup Playoffs. [ESPN]
The Dallas Stars just keep on staying alive. After going down 3-0 against the Vegas Golden Knights, they have clawed back to cut that to a 3-2 series deficit and could force Game 7 on Monday. [NBC Sports]