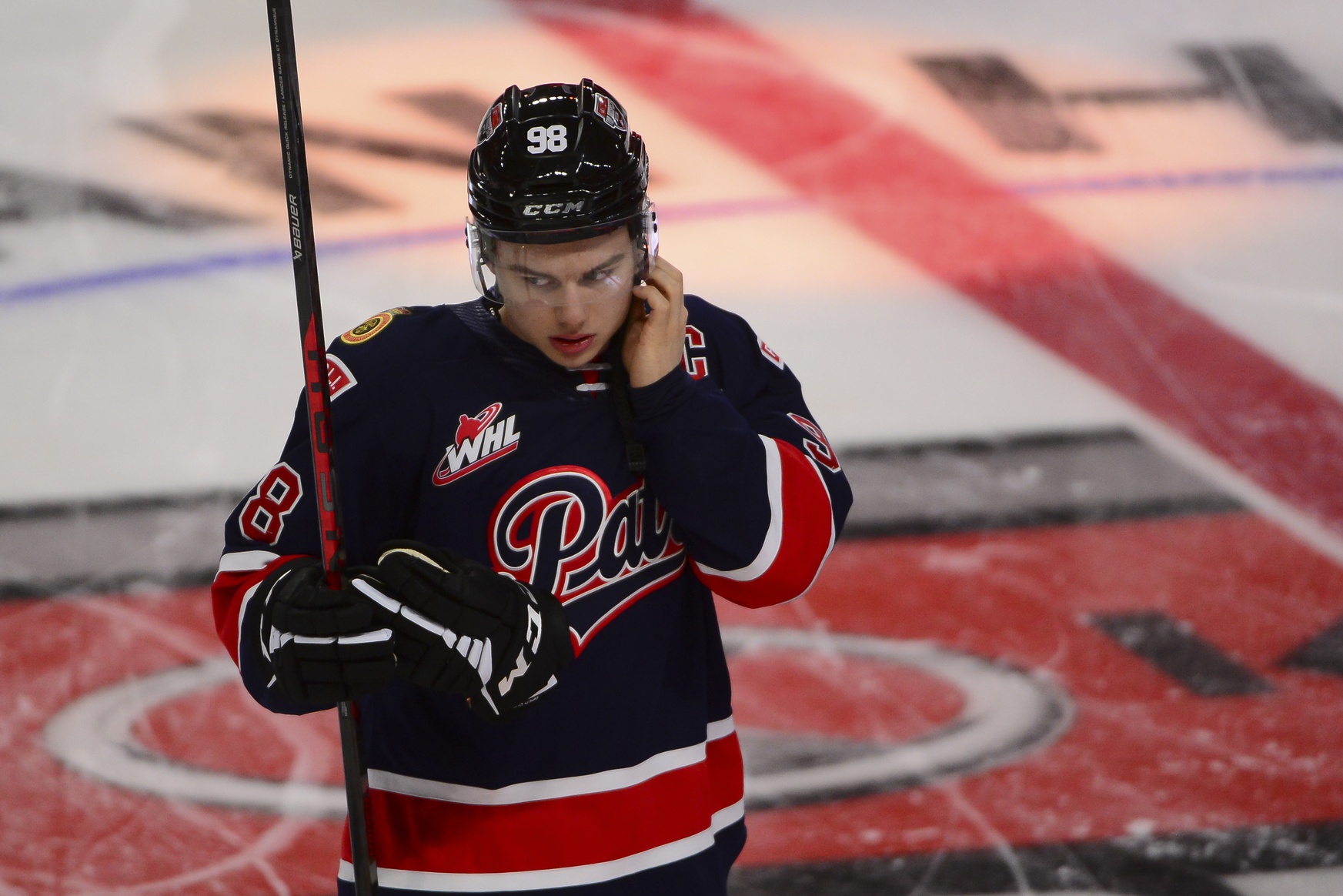 Image courtesy of © Anne-Marie Sorvin-USA TODAY Sports
Your daily dose of Wild news, along with other interesting stories from around the NHL.
The draft lottery is happening on Monday night and it will simply decide the path for so many different teams with a couple ping-pong balls. Whichever team gets the first-overall selection suddenly can make a plan with the eventual superstar Connor Bedard in mind. Even the team that gets second overall is walking away happy with Adam Fantilli as a future top center.
For those teams that drop down (if that will happen), it means trying again next year or deciding that quantity is sometimes better than one single quality and that they will be just alright.
At least we do get to cheer for something on Monday night and that's the Chicago Blackhawks not getting even close to one of the top two selections.
That's Wild
We're seeing what it takes to get deep into the playoffs from multiple teams this year. So, how far are the Minnesota Wild from doing that? [Hockey Wilderness]
Most people want to say that the entire season was a failure since the Wild once again came crashing out of the first round. But, we would say to not throw out the regular season success along with the playoff disappointment. [Hockey Wilderness]
There is going to potentially be a lot of movement with this Wild roster this summer. Potentially five free agents the Wild might have to let walk away. [Pioneer Press]
Off the trail...
The Toronto Maple Leafs were projected to walk into the second round against the Florida Panthers (not the Boston Bruins) and be the overwhelming favorites. Well, they are now down 3-0 and just lost Game 3 in heartbreaking (if you care about Toronto) fashion. [Yahoo Sports]
After a disappointing first-round exit, the New York Rangers have fired head coach Gerard Gallant. [NBC Sports]
Looks like the second round isn't so easy after all! After the Dallas Stars are just two games away from elimination after the Seattle Kraken stormed back and took Game 3 with a whopping 7-2 score. [Sportsnet]