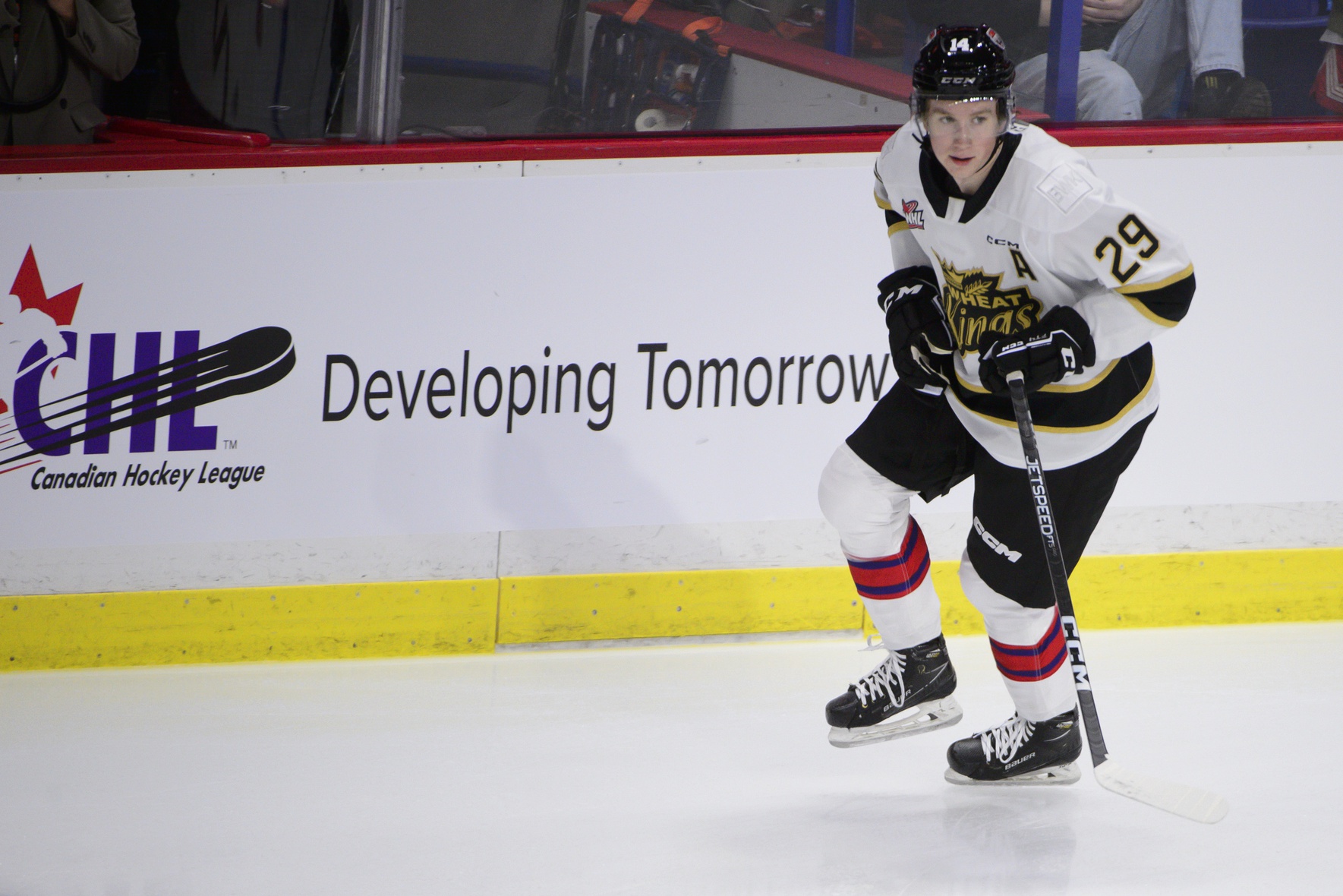 Image courtesy of Anne-Marie Sorvin-USA Today Sports
The NHL Draft may be the highlight of the Minnesota Wild's offseason this summer. Strapped for cap space with several core members of the team still unsigned, most of the contract moves that they make this offseason will be to re-sign current members of the team rather than to add new players. Unless they fleece someone in a trade, this leaves Minnesota with only one avenue to improve the team this summer: the NHL Draft. 
That's the great thing about the draft – no matter what happens, your team gets better. Unless each of your team's seven picks bust out, the organization improves. It's like making a trade or signing a free agent and knowing that it's a win, especially when those players arrive with entry-level contracts. With that context, the fun part is learning about who your team is adding. 
Unless general manager Bill Guerin trades up or down, Minnesota is probably getting a high-end role player in the draft. In years past, the players who are available around the 21st pick generally have one or two limitations on their game. However, they are balanced out by a few key traits that allow them to dominate certain aspects of the game. Joel Eriksson Ek is a prime example. His shooting and skating ability are limited for a top-six NHL center, but his hockey IQ and lower-body strength make him a force in the corners and in front of the net. 
Based on early mock drafts, Minnesota's options at 21st overall will likely be a similar story. With a deeply stocked prospect pool at multiple positions, the Wild have the freedom to take the best player available regardless of position, and all the names these mocks peg to Minnesota fit the mold of a specialized, starting-caliber player. 
Granted, mock drafts are always a gray area because they can be interpreted in two ways. The first is "What should the team do," and the other is "What does the writer think the team will do." However, in their The Hockey News mock draft, Rachel Doerrie and Tony Ferrari offered both their prediction for how Minnesota would draft, and who they thought the Wild should draft.
Their prediction was that Minnesota will select Otto Stenberg, a center who is a jack-of-all-trades and projects as a scoring winger. While his defining trait is an effective shot, Stenberg is unlikely to become a high-end NHL triggerman. His offensive production was nothing special in the Swedish J20 Nationell, the country's best junior hockey league. However, he scored seven goals in seven games at the Under-18 World Junior Championships. 
However, Doerrie and Ferrari tab Nate Danielson as their ideal pick for Minnesota. Danielson is a center who captained the WHL Brandon Wheat Kings last season. His scouting report is somewhat more encouraging than Stenberg's. First, he projects as an NHL center based on size (6'1", 185 lbs.) and traits. Then there's Danielson's 200-foot game, which is more complete; he's widely credited as an effective play-driver. His shot is effective, but his vision is generally considered better than Stenberg's. That's the other reason he projects as a center while Stenberg will likely play wing at the NHL level. His production profile was also more encouraging, although he's nearly a full year older than Stenberg. 
Looking elsewhere, Tankathon has the Wild taking Dmitri Simashev, a giant Russian defenseman. He played 18 KHL games last year for Lokomotiv Yaroslavl, but spent most of his time in their farm system. He's already listed at 6'4", and there's still the possibility he could grow even taller, but he's a very mobile skater. His offensive production leaves a lot to be desired, so most analytical models will raise questions about his upside.
On the other hand, his KHL coaches' feelings on his defensive game imply that he's already effective enough to be a blue-chip prospect, even if the offensive side of his game never comes along.
Considering how difficult it can be for young players to break into the KHL, that's a lot of confidence. Simashev also makes a good first pass on the breakout, so he seems to be shaping up like a classic Wild defenseman bundled into a massive frame.
MyNHLDraft took stab at Minnesota's pick, taking Mikhail Gulyayev, another Russian defender. The two defensemen couldn't be more different. Gulyayev is not nearly as physically imposing, listed at 5'10", 170 lbs. – more the size of a hockey blogger than NHL player. Gulyayev's size leaves some questions about his ability to defend at the NHL level, but he is also young for this draft class and has years to fill out.
The superpower in his game is skating and hands. Gulyayev loves to jump into the rush and projects as a power play quarterback. His point production leaps off the page, despite scoring one point in 13 KHL games for Avangard Omsk this season. Most of his scoring came in the Russian minor leagues, where he scored 25 points in 22 games in the MHL. Even accounting for the leagues where he racked up these points, Gulyayev's offensive game sets a floor for Minnesota's future third pairing and top power play unit.
Finally, The Athletic's Corey Pronman conducted a mock draft projecting Minnesota to select Calum Ritchie, a center from the OHL's Oshawa Generals. Ritchie is a 6'2" center who displays good hands and skating ability to complement that size. He projects as a center in the NHL, but his inconsistency has tagged him with the "toolsy" label, the most backhanded compliment a pundit can give to a prospect.
There's still potential there. Ritchie was on fire in 2021-22, but didn't do much to improve upon it in 2022-23. That was a bit of a disappointment. However, there could be any number of ways for him to remove this plateau next season, unlocking a new and exciting level of play going forward. For what it's worth, he'd be a slam-dunk selection in any draft class not as deep as this one. If he can flip the switch and hit his ceiling, Ritchie fills Minnesota's incessant need for a top-line center. 
A lot can change over the next few weeks as the industry makes its final determinations on these 18-year-olds. But the early looks at the talent pool Minnesota can have at pick 21 should be encouraging.
2