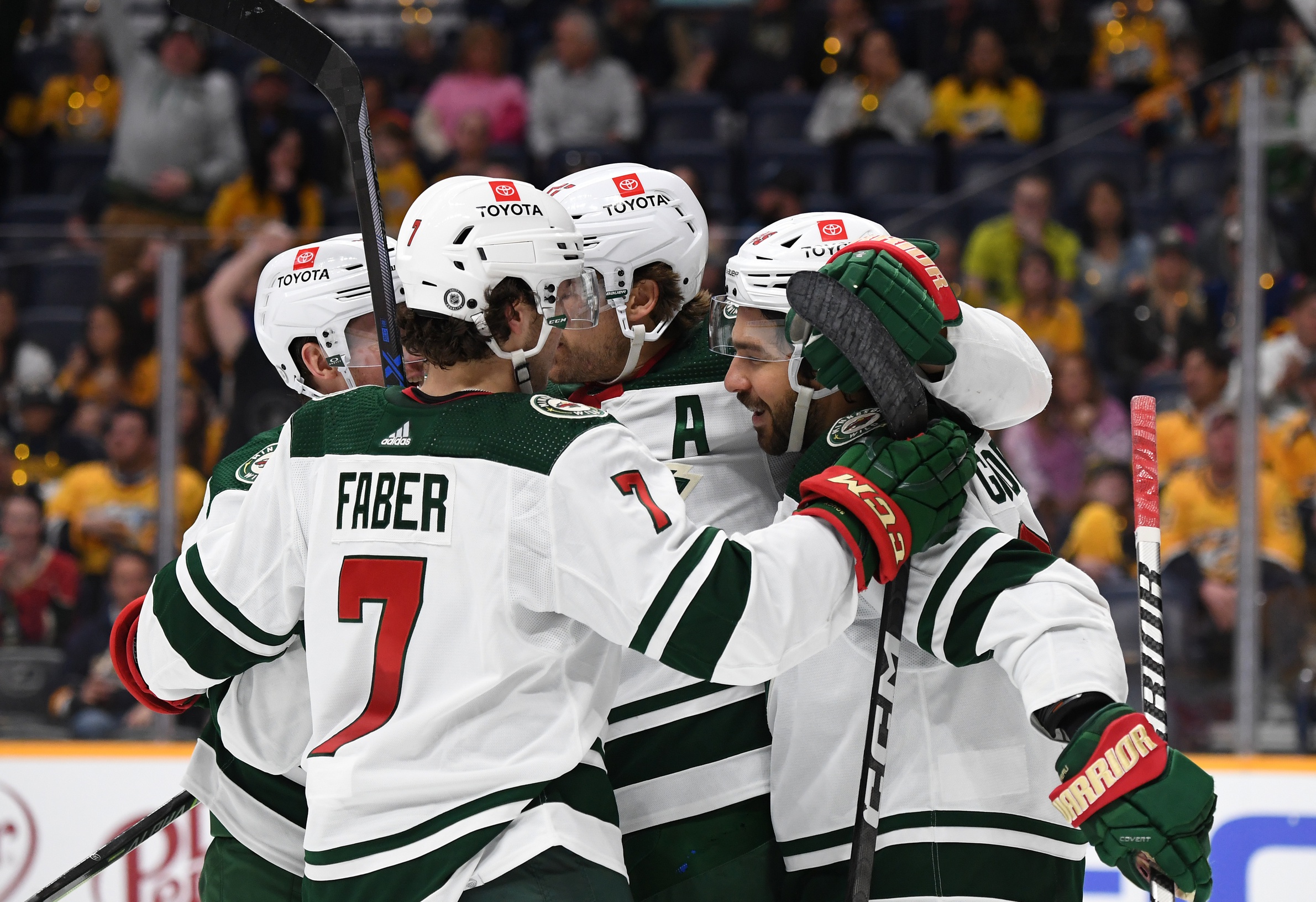 Image courtesy of © Christopher Hanewinckel-USA TODAY Sports
Your daily dose of Wild news, along with other interesting stories from around the NHL.
Well, that's it. The Minnesota Wild visited the Nashville Predators on Thursday night for their season finale (and didn't play about nine of their regulars) and ended up losing in overtime. They ended up finishing with a 46-25-11 record and 103 points in the standings, and are now just waiting to find out who they will be facing in the first round.
The Colorado Avalanche still have their season finale on Friday night, also against the Predators, that will end up deciding the Wild's fate. Colorado wins, they're facing the Dallas Stars. Colorado loses, they're facing the Avalanche.
Which do you prefer? Because we can't really wrap our heads around it.
That's Wild
Matt Dumba has been here for so long and is set to become an unrestricted free agent this summer for the first time in his career. Even with that looming uncertain future, he is just shaking it off and focusing on the short-term. [StarTribune]
During Thursday night's game, the Wild announced that they signed Frederick Gaudreau to a five-year, $10.5-million extension that will keep him in Minnesota through the 2027-28 season. We all knew that the team wanted to keep him around, but not by this much. [Hockey Wilderness]
By what he has shown the last couple games, Brock Faber should play in the playoffs over the depth defensemen like Jon Merrill, Alex Goligoski, and John Klingberg. [Hockey Wilderness]
Off the trail...
We all know that the Boston Bruins will have the most pressure on them heading into the playoffs this year, but which teams could prove to be the biggest challenge for the historic regular-season team? [ESPN]
A player that has had an underrated career year is Toronto Maple Leafs winger William Nylander. 40 goals! Wow! Well, he was asked how he felt and he gave a hell of a quote. [Yahoo Sports]