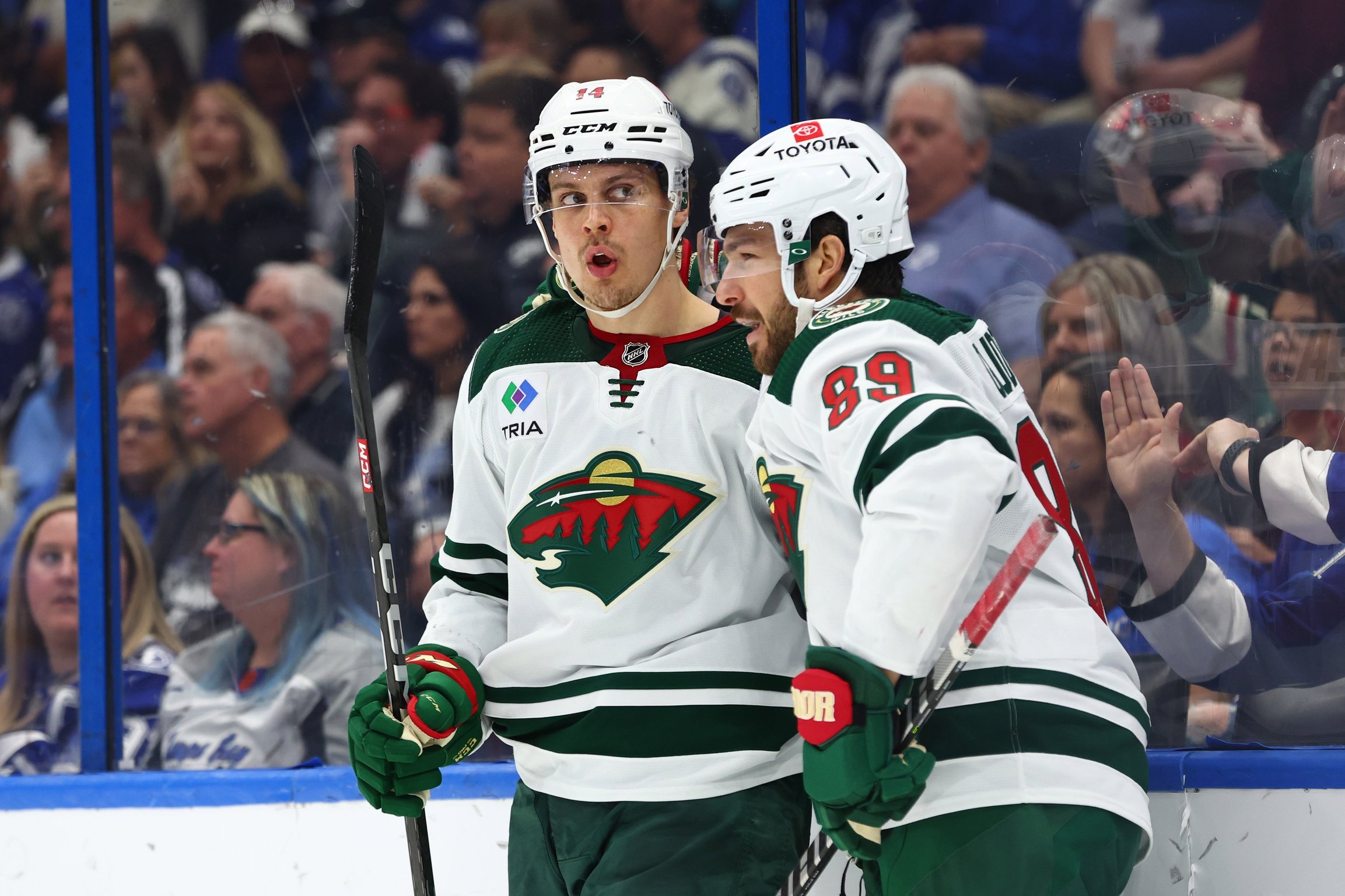 Image courtesy of © Kim Klement-USA TODAY Sports
Your daily dose of Wild news, along with other interesting stories from around the NHL.
The Minnesota Wild's dream of winning the Central Division and getting to potentially pick apart the new-to-the-playoffs Seattle Kraken might be dead after Thursday's loss to the Pittsburgh Penguins.
Both of the teams that they are battling with for the top spot -- the Colorado Avalanche and the Dallas Stars -- just keep on winning games no matter what and are now with 100 points each and a few games remaining. Minnesota is not that far behind, with 98 points, but considering that the Avalanche have a game in-hand and there are just four games left, they really need the results to switch hands for it to matter.
And now, it will be a lot harder after losing one of the Wild's most important players.
During Thursday's game against the Penguins, center Joel Eriksson Ek blocked a shot that looked to hit him just above his left skate but below his shin. He crumpled down to the ice and did not return.
In addition to Eriksson Ek, Oskar Sundqvist left the game and did not return -- both had lower-body injuries and will be evaluated on Friday.
In positive news, Kirill Kaprizov and Gustav Nyquist should both be back in the lineup before the season ends. But honestly, even with the most talented player coming back, Eriksson Ek feels irreplaceable when it comes to controlling the game and giving the Wild a chance to win. This could be bad.
That's Wild
Speaking of Nyquist, what exactly does he bring to the table within this Wild lineup? It is vastly different than what he has dealt with in Columbus the last few years. [10K Rinks]
The Gophers are off to the Final! They earned a massive 6-2 win (thank you to empty-net goals) over Boston University and there will be a Minnesota school vying for the top collegiate prize. They will be facing Quinnipac on Saturday. [StarTribune]
Off the trail...
How Josh Morrissey's father influenced him on his journey to being the star blueliner for the Winnipeg Jets. [ESPN]
The Boston Bruins are inching themselves closer to NHL history. [Yahoo Sports]