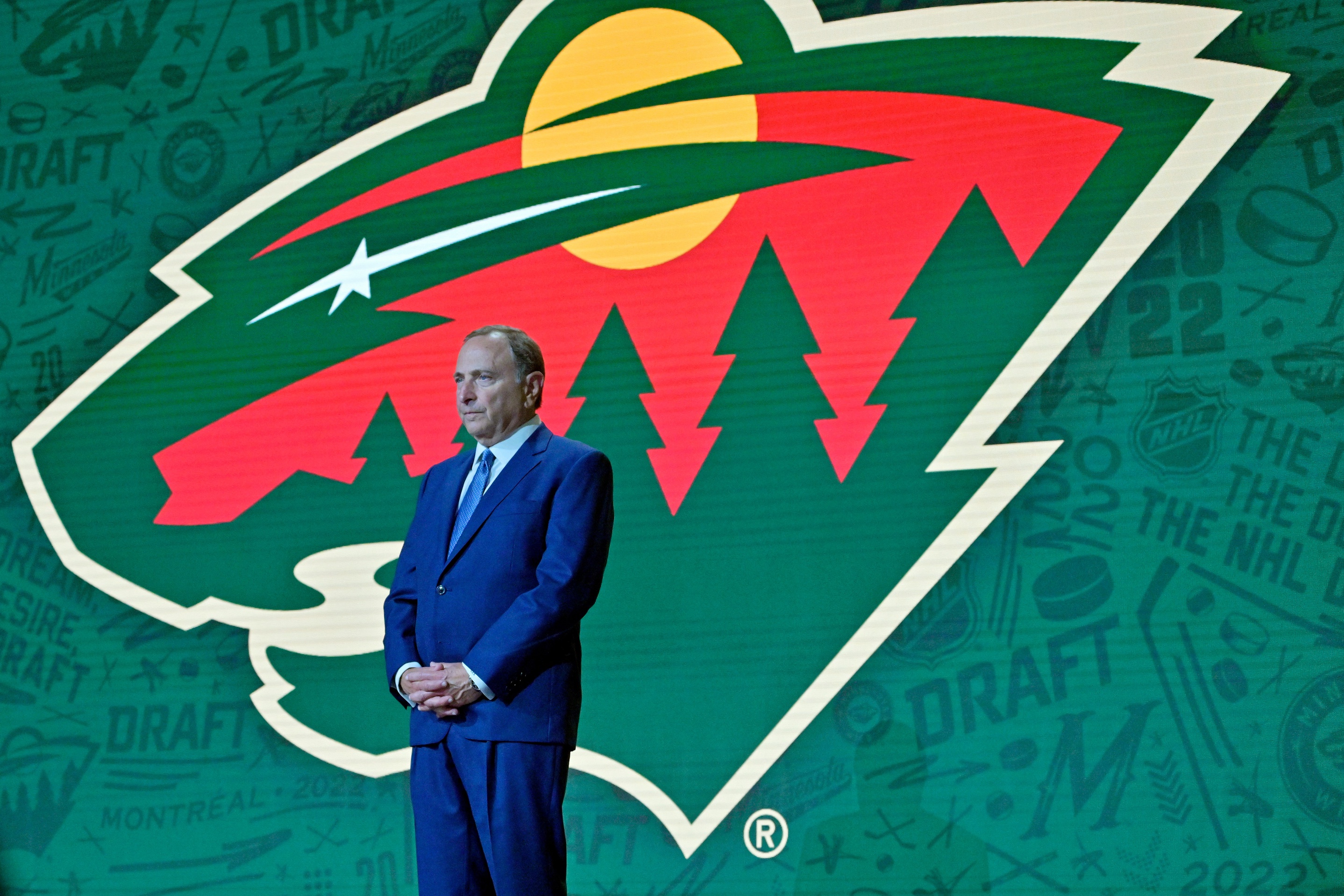 Image courtesy of © Eric Bolte-USA TODAY Sports
The 2023 NHL Entry Draft is quickly approaching and the first round and night are just one week away from today. Just seven little days for NHL scouting staffs to come up with their list with where their team is picking while trying to predict how other teams will select, so that they can make a move if an opportunity arises on the draft floor.
This weird game of chess is possibly the most entertaining off-ice part of the hockey season and the Minnesota Wild have recently been praised as being ahead of the curve on this process.
With the 21st overall pick, the Wild are in an interesting spot. Sometimes projected top players really do drop down that low -- Minnesota nabbed Jesper Wallstedt at 20 -- or the low pick gives you a pass if you want a very specific player, that isn't projected until the second round.
There will be so much talent available that it is tricky to pin down what direction the Wild will go. Will they go for upside and see if lightning-bug winger Andrew Cristall or 6-foot-5 Russian winger Daniil But, are available at that slot? Or maybe they will play it safe and select a more known quantity like Gavin Brindley or Calum Ritchie, if they're available.
The one thing we know for almost certain is that the Wild deem their prospect pool full on the blue line and won't use their first-rounder on another defenseman. They got two forwards in the first round last year in Liam Ohgren and Danila Yurov, but they certainly need more and possibly more down the middle.
We'll just have to wait to see how it plays out.
That's Wild
Speaking of positional drafting, the Wild's biggest need at the draft this year isn't a solid centerman, but just overall upside. [Hockey Wilderness]
In his latest mock draft, Corey Pronman has the Wild selecting Swedish center David Edstrom, who most scouts have going in the second round. It's just a mock draft and not a sourced board, so take it as you will. [The Athletic] 
Off the trail...
This summer has the potential to be as transaction-heavy as we've ever seen in the modern NHL. Connor Hellebuyck, Alex DeBrincat, and other trades ESPN wants to see. [ESPN]
The Latvian superstar is staying in Buffalo. Zemgus Girgensons signed a one-year contract extension with the Sabres on Tuesday. [THN]
Who could be included in the 2023 Hockey Hall of Fame class? [Yahoo Sports]
1