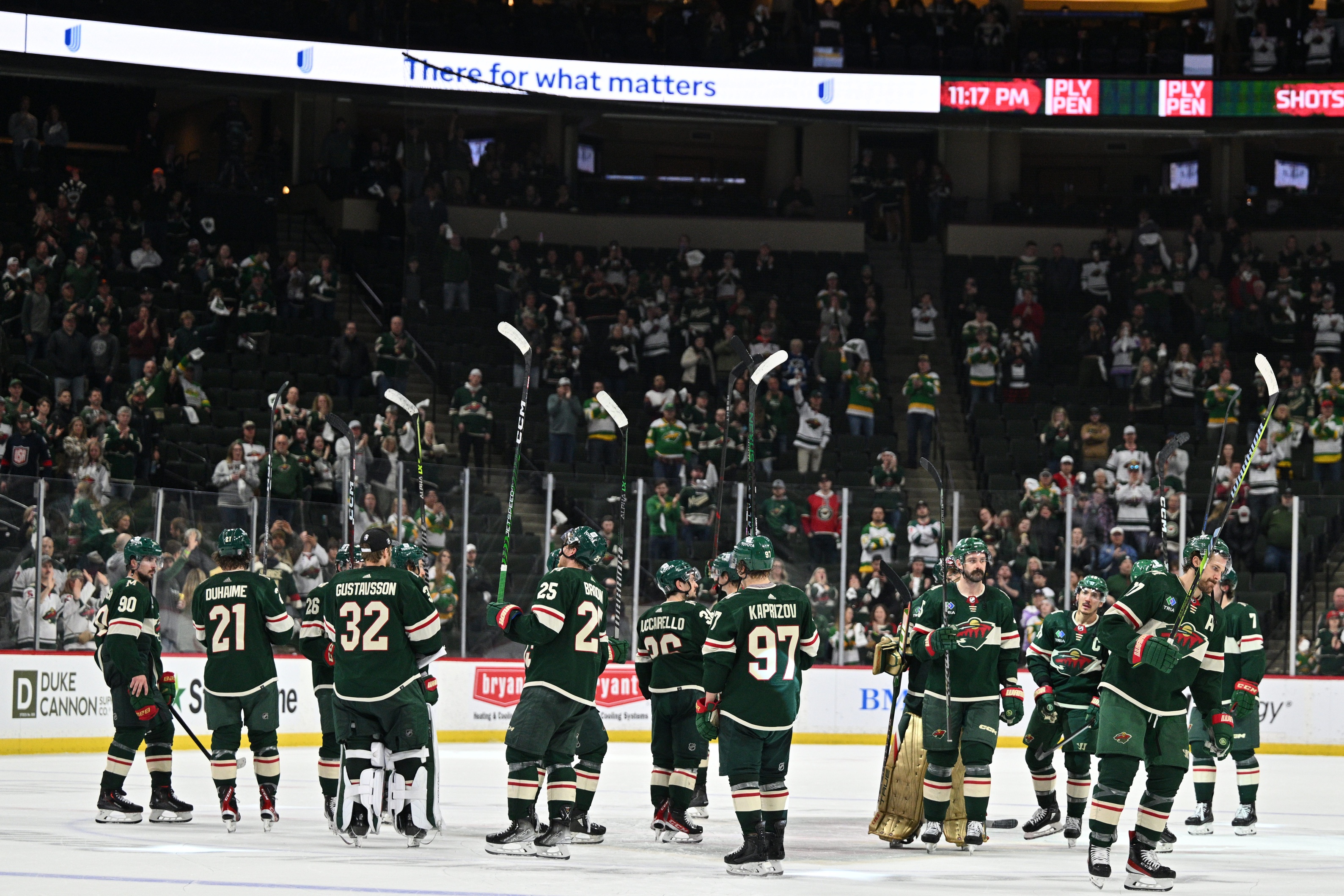 Image courtesy of © Jeffrey Becker-USA TODAY Sports
Your daily dose of Wild news, along with other interesting stories from around the NHL.
Well, that's it. The Minnesota Wild have been eliminated from the Stanley Cup Playoffs and we have to wait until the fall to see this team play some hockey again.
So, what now? There will be a summer full of speculation, trade rumors, some transactions, and general questions as to what this team can actually be. Success is hard to define in the NHL but the Wild certainly don't quite have a grasp on it yet.
That's Wild
This is the team the Wild were meant to and wanted to be. [Hockey Wilderness]
It wasn't the Wild's year and it wasn't really meant to be. Instead of going all-in on any of their recent seasons, this management group led by GM Bill Guerin is taking the long-term approach and are not even close to what they consider as their competitive peak. [Hockey Wilderness]
The Wild's playoff exits have now become predictable and stale. [StarTribune]
Off the trail...
What an incredibly eventful and entertaining weekend of playoff hockey. It is beautiful outside of Minnesota. The Toronto Maple Leafs won their first playoff series since 2004 and will be taking on the Florida Panthers in Round 2, who just ousted the historic Boston Bruins. Crazy! [Sportsnet]
We have another Game 7 on Monday night and it is the New Jersey Devils and New York Rangers battling out to face the Carolina Hurricanes. The Rangers have the pressure on them to not waste another year of commitment to their current core of players. [NHL dot com]