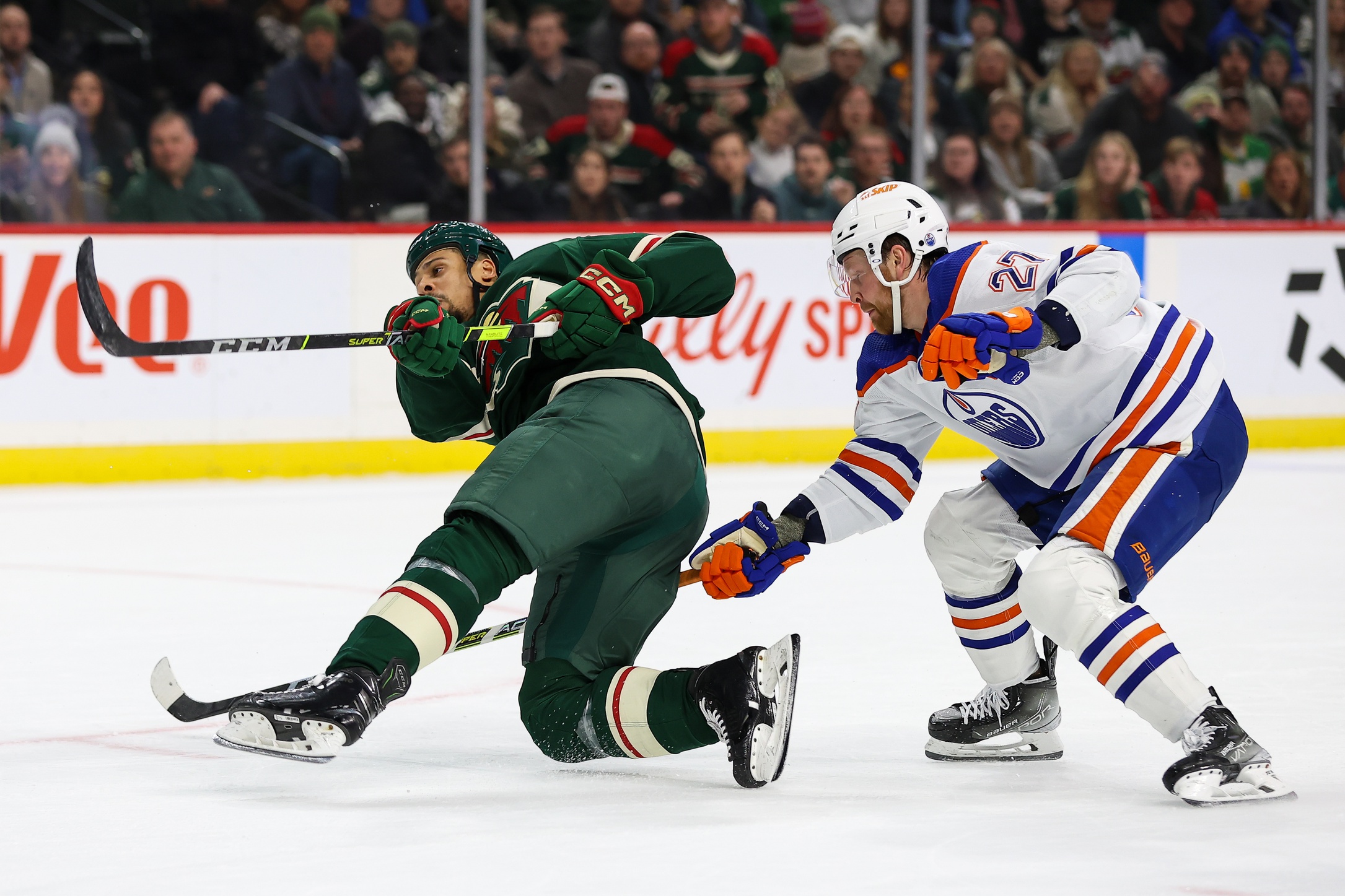 Image courtesy of © Matt Krohn-USA TODAY Sports
Your daily dose of Wild news, along with other interesting stories from around the NHL.
That's Wild
It's now the offseason for the Minnesota Wild and that means tallying up the future of this team and looking at the prospects they have. One that could be key to giving a jolt to this forward lineup is center Marat Khusnutdinov, who is absolutely shining in the KHL. [Hockey Wilderness]
Will they still be with the Wild? A player-by-player breakdown of who is likely staying and who is likely going this summer. [StarTribune]
Off the trail...
Oh boy, the second round of the playoffs has gotten a little nasty and especially on Wednesday night. Panthers' Sam Bennett went for some ground and pound and then Oilers' Darnell Nurse instigated a fight (during a win!) and could be seeing suspension because it was in the final minutes of the game. The drama!
Facing elimination and an embarrassing sweep, the Leafs stay alive with a grimy and greasy win over the Panthers on Wednesday. Now they just need to win three more in a row. Easy, right? [Yahoo Sports]
The Philadelphia Flyers are reportedly hiring former player and now former broadcaster Keith Jones as their president of hockey operations. [Broad Street Hockey]