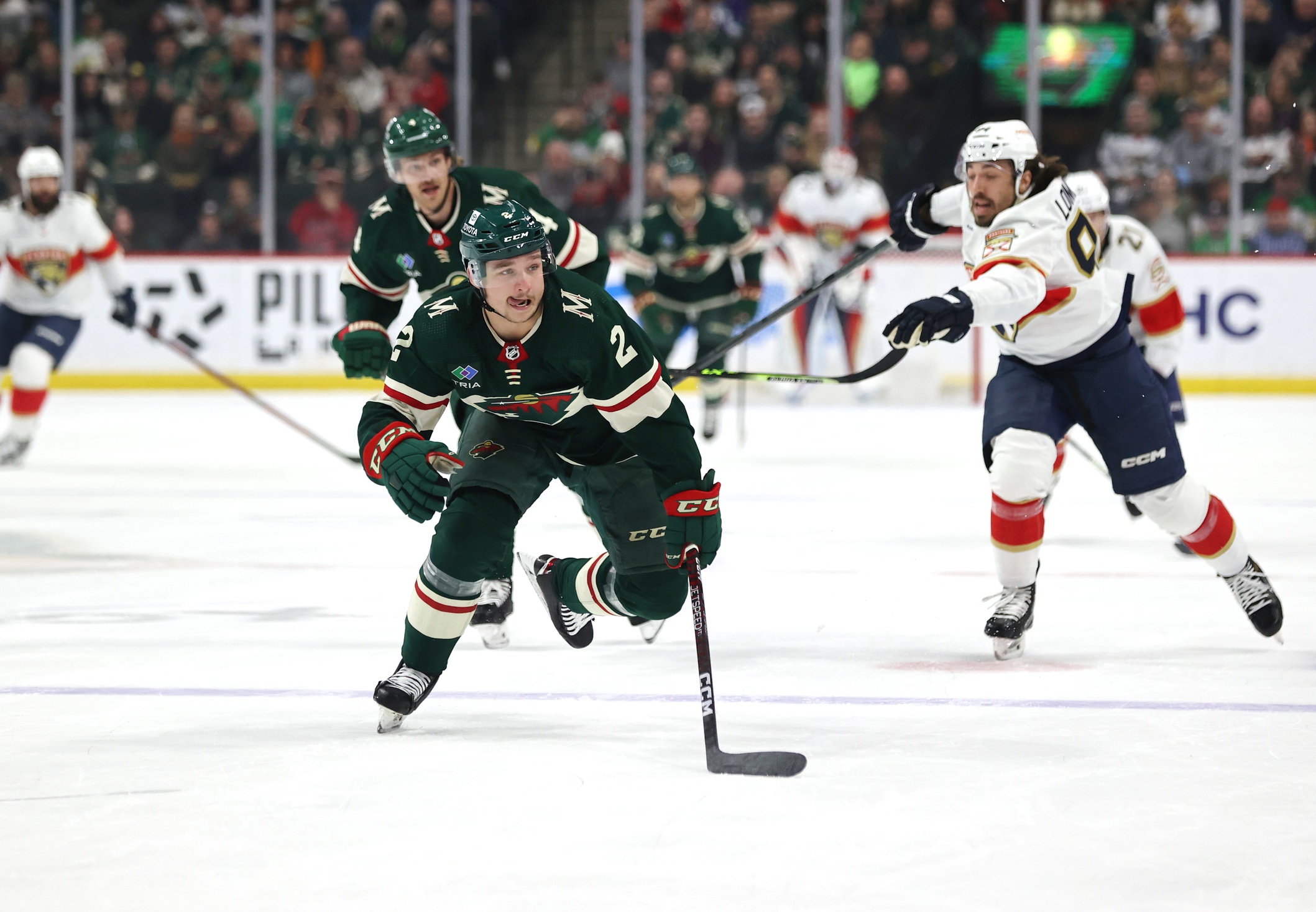 Image courtesy of © Bruce Fedyck-USA TODAY Sports
That's Wild
We knew that the Minnesota Wild weren't going to have the most exciting offseason, but we are now seeing some slightly delayed action almost two weeks into free agency. Both Brandon Duhaime and Filip Gustavsson have filed for arbitration and have those hearings on July 21 and August 4, respectively.
Those dates are the confirmed deadlines of this contract drama, but the team and player are still able to reach an agreement on a contract before those usually painful arbitration hearings happen.
And let's not forget Calen Addison still being here and without arbitration rights yet, so his negotiation will be a little bit different and could wait until after the other two deals get done. 
The anticipation for two key prospects in Liam Ohgren and Danila Yurov continues to grow. Both players are expected to battle for an NHL spot in the 2024-25 season. [The Athletic]
Filip Gustavsson deserves to get paid when he can. Not many goalies have ever had the season that he just had at his age, so he should ask for every dollar he can. [Hockey Wilderness]
Pat Maroon can fill in the hole that Ryan Reaves left when he went to Toronto. [Hockey Wilderness]
Off the trail...
There is still a lot of talent left in free agency, even after 10 days of them being available to sign wherever they want to. [ESPN]
Tim Tebow will be part of an ownership group that is bringing ECHL hockey to Lake Tahoe. [NBC Sports]
The Detroit Red Wings really made a splash over the weekend, acquiring Alex DeBrincat from the Ottawa Senators and signing him to a four-year deal. [Yahoo Sports]
2