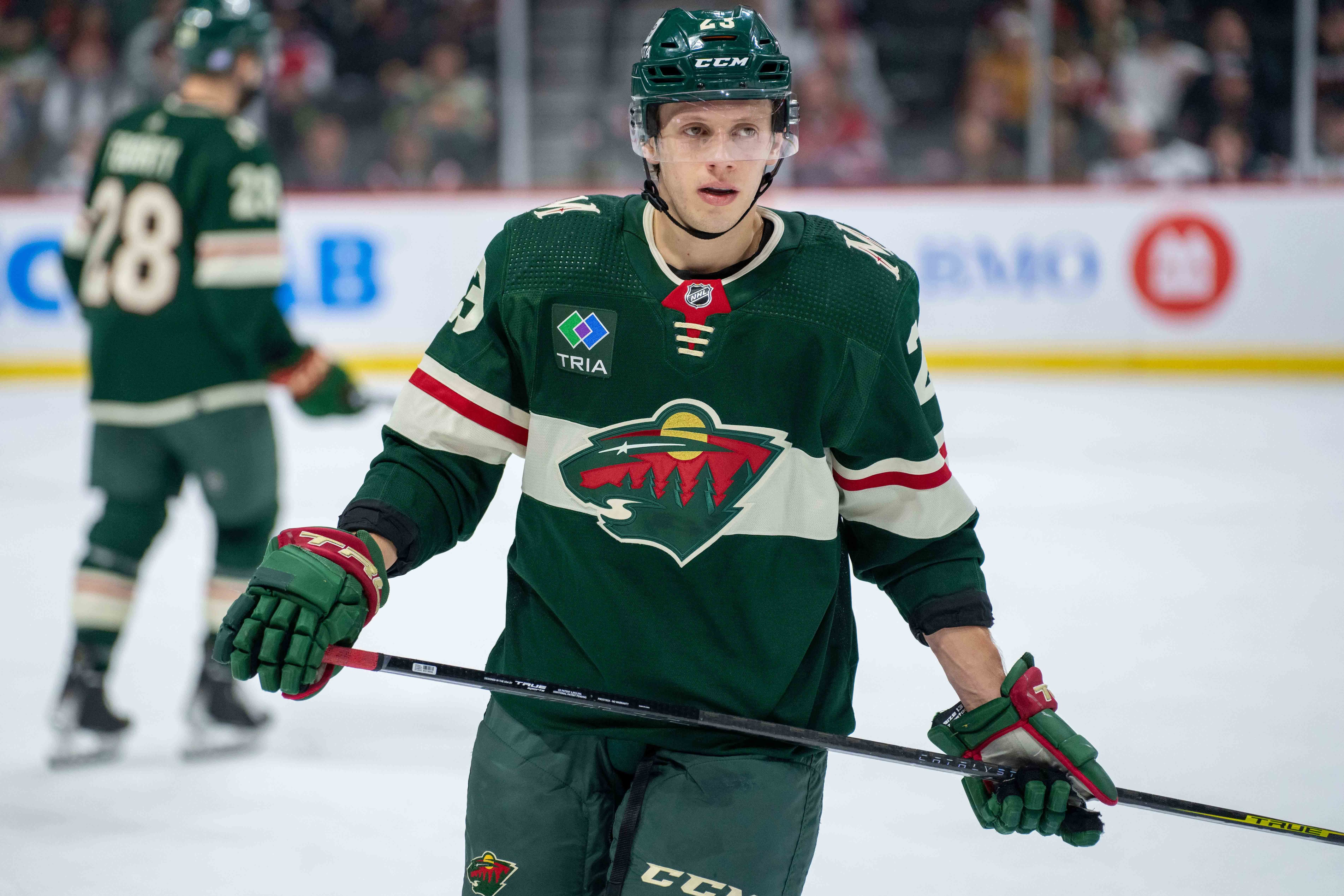 Image courtesy of © Matt Blewett-USA TODAY Sports
Your daily dose of Wild news, along with other interesting stories from around the NHL.
That's Wild
Some more Minnesota Wild players are going to the IIHF World Championships over in Finland. Center prospect Marco Rossi is representing Austria (and scored a goal and an assist in some pre-tournament action), as well as youngster Sammy Walker is playing for Team U.S.A. It all starts up on May 12!
Matt Boldy didn't play his best hockey in the playoffs. He knows that. But he also knows that to be consistently successful, he will need to change some aspects of his game. [Pioneer Press]
Marcus Johansson re-signed for two years and is heading into the years where players usually dramatically drop off. Can he stave off the label of a 30-something that has a bad contract? [Hockey Wilderness]
The Wild need to take a step back to then take a step forward. [Hockey Wilderness]
Off the trail...
Matthew Tkachuk might be the best all-around player still in the playoffs. He's incredible. And some other lessons we've learned so far. [ESPN]
The Toronto Maple Leafs were up 2-0 and then lost 3-2 in Game 2 against the Florida Panthers. They are now down 2-0 in the series and heading down south to Sunrise. Yikes. [Yahoo Sports]
Adam Fox, Cale Makar, and Erik Karlsson have been named the finalists for the Norris Trophy. [NHL dot com]