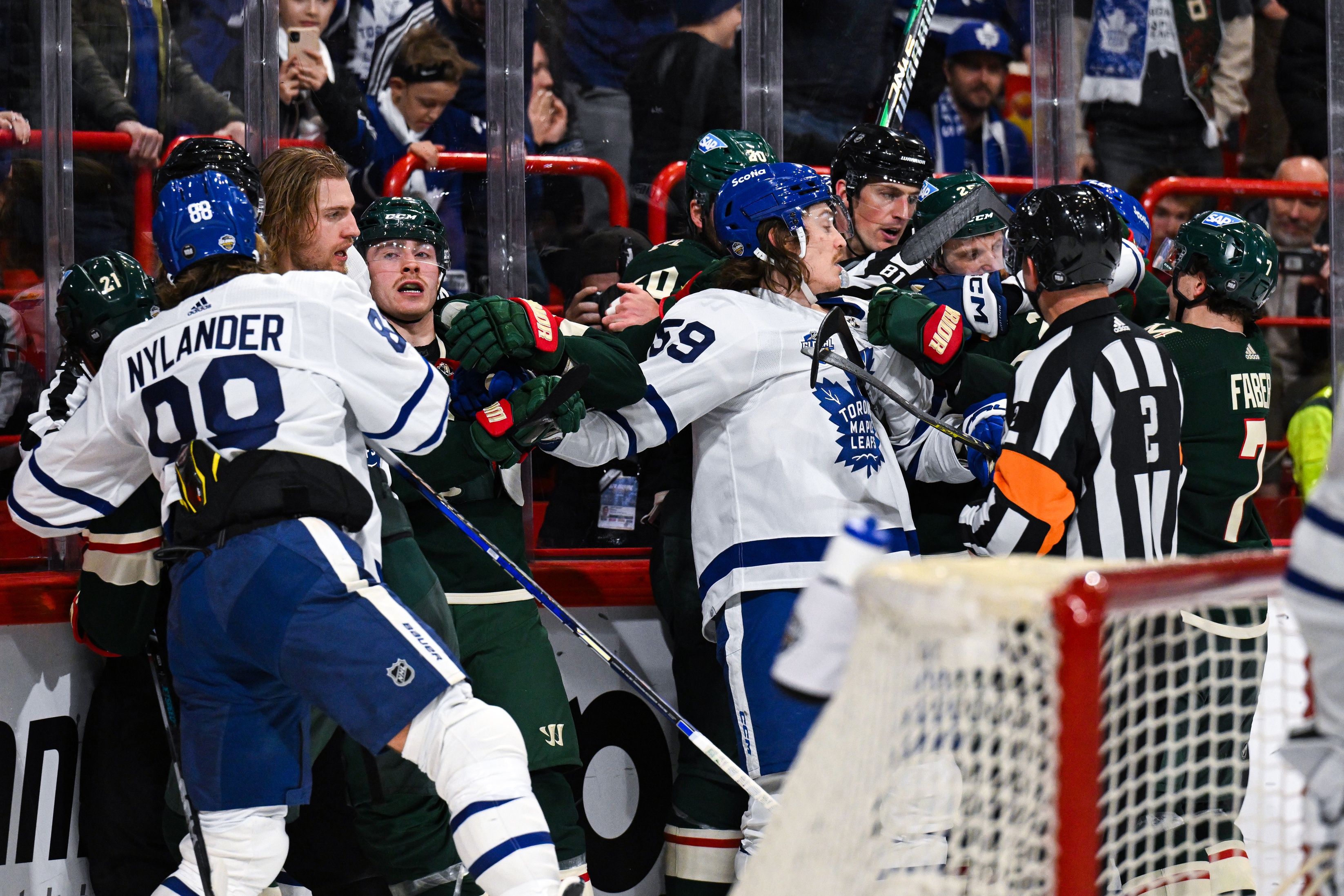 Image courtesy of © Per Haljestam-USA TODAY Sports
The Minnesota Wild's trip to Sweden as part of the NHL's Global Series came and went over the weekend. Two games resulted in one shootout loss, and one overtime loss. They finish the trip technically without a win, but have netted 50% of the available points. Hurray for the loser point.
But that still doesn't help the Wild's fall from grace. Currently, the team is four points out of a wild card spot and at this time of the year, that's an incredibly high mountain to climb.
That's Wild
The Wild have some of the worst goaltending in the entire league. But how much are they at fault for this team's horrid start to the season? [Hockey Wilderness]
Minnesota will bring back good memories but not victories from the Sweden trip. [StarTribune]
Off the trail...
Patrik Laine was a healthy scratch for the Blue Jackets on Sunday and he was not happy one bit. [Yahoo Sports]
Moving to another Patrick; Patrick Kane

:

wants to be needed" and has been linked to sign with teams like Toronto, Detroit, and Buffalo. [The Hockey News]
Are the Philadelphia Flyers good? They just defeated Columbus for their fifth-straight victory and find themselves climbing the standings. [NHL dot com]