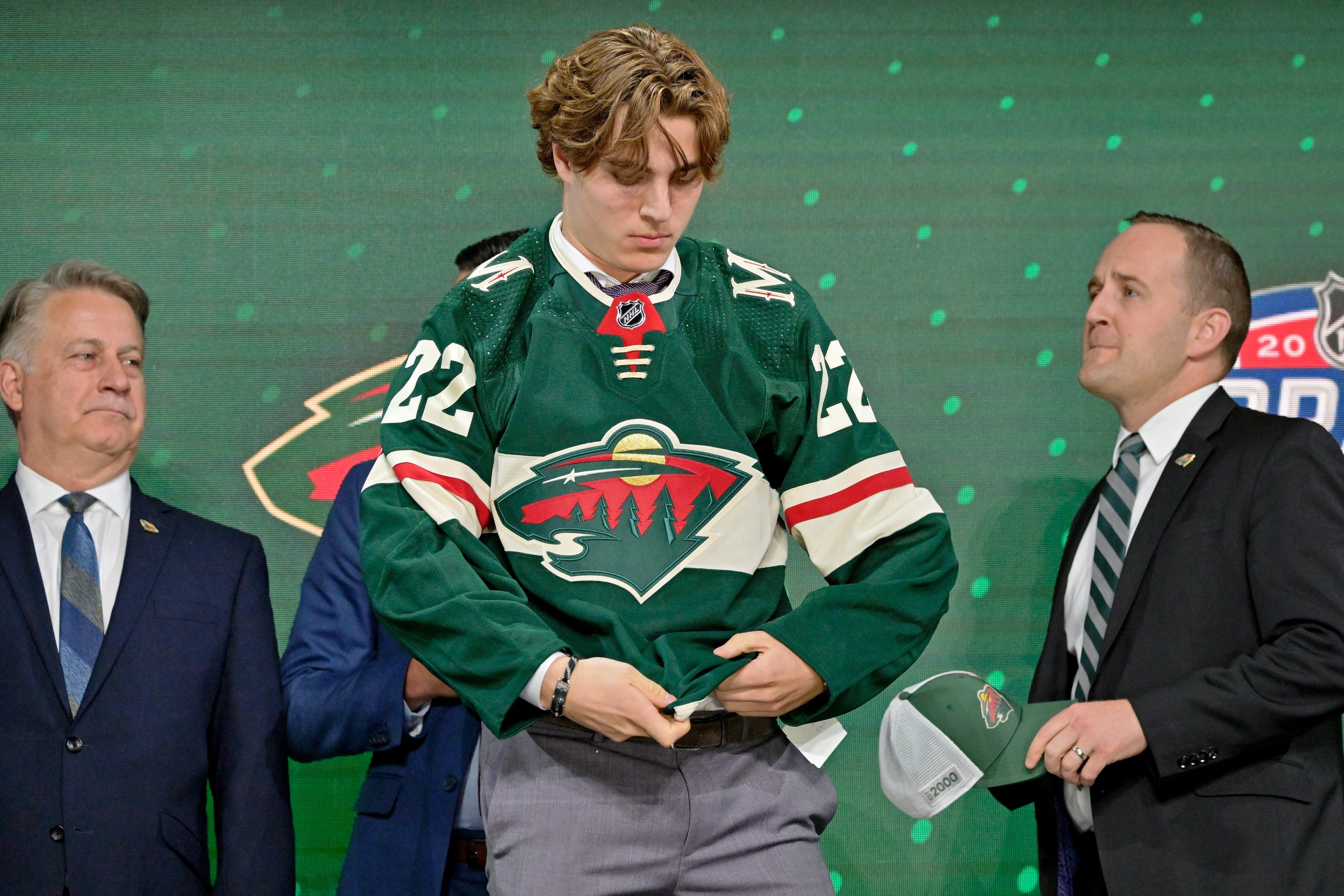 Image courtesy of © Eric Bolte-USA TODAY Sports
Your daily dose of Wild news, along with other interesting stories from around the NHL.
That's Wild
Minnesota Wild prospect Liam Öhgren just finished his season with his team not being promoted from the second to the first division in Sweden, so instead of wallowing down the Allsvenskan, he found a home in the SHL with Färjestad BK. The team doesn't feature any major NHL prospects but they did make the playoffs. So, hopefully, Öhgren will get some real opportunity to lead a team offensively.
Speaking of other prospects, Marco Rossi's name has suddenly been involved in trade rumors and the Wild might give up on the 2020 ninth-overall pick already. Looking at similar moves (trading top-10 picks just three years after they were drafted) we got some idea of what Rossi's trade value is. [Hockey Wilderness]
Kind of related to the Wild, the Chicago Blackhawks won the draft lottery on Monday night, which means Connor Bedard will be in the Central Division. [StarTribune]
Off the trail...
Jack Hughes is breaking out in the playoffs at the exact right time for the New Jersey Devils. [Yahoo Sports]
Leon Draisatil is performing on "another level." [NHL dot com]