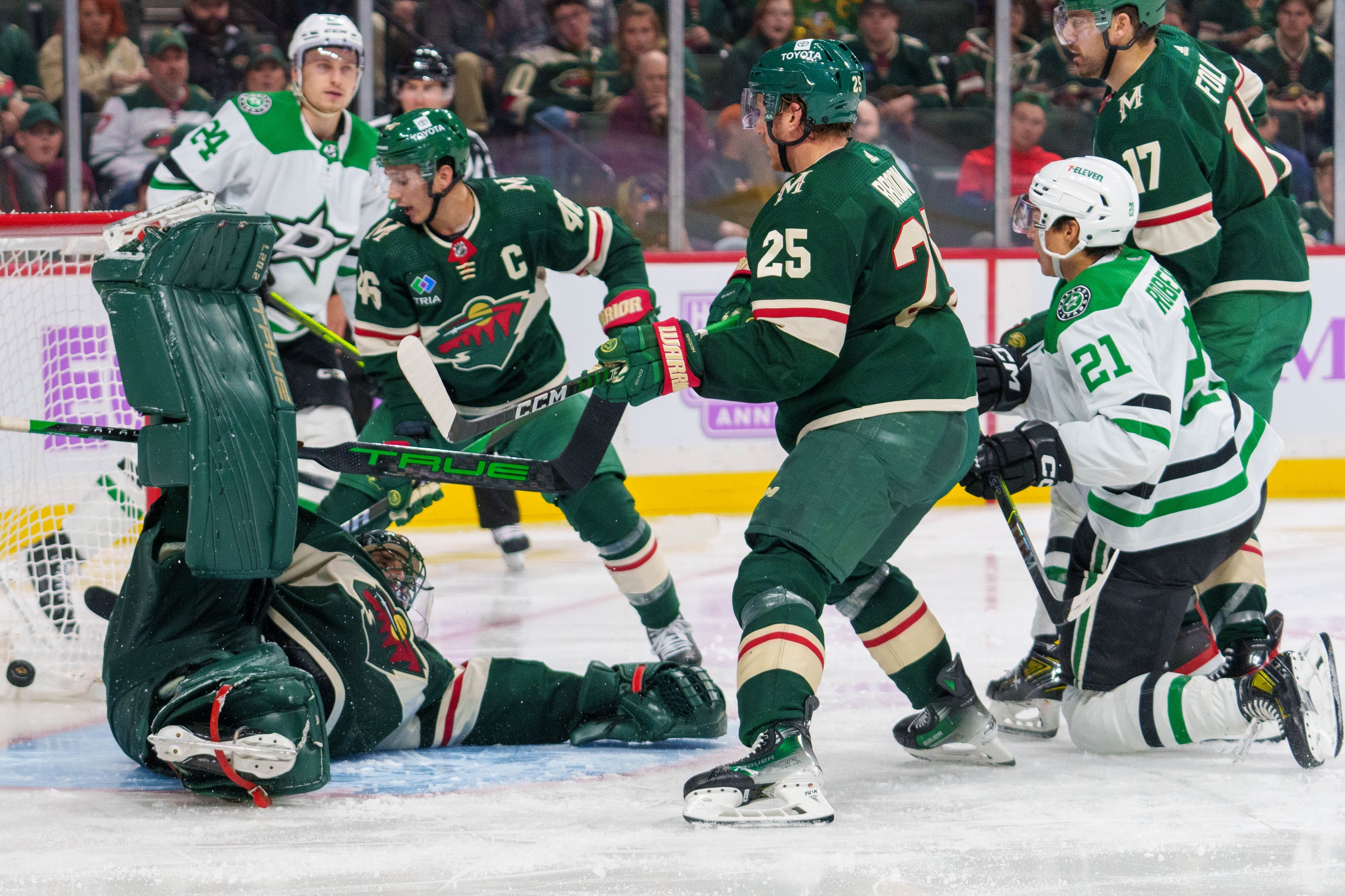 Image courtesy of © Matt Blewett-USA TODAY Sports
That's Wild
Special teams has been a big, massive problem for the Minnesota Wild early into the 2023-24 season. Nothing is really going right and with just three games in 13 days -- and a trip overseas to Sweden around that -- the coaching staff is spending the extra practice time trying to get the man advantage and penalty kill clicking. [The Hockey News]
A look into the Wild's Sweden trip so far. A whole lot of lounging without games going on. [StarTribune]
The Wild will officially be sharing their practice arena, TRIA Rink, with the PWHL Minnesota squad. [The Hockey News]
Speaking of the PWHL Minnesota team, they officially launched their jerseys on Tuesday. These feel like temporary sweaters until they finalize a logo, team name, brand, and all that stuff.
Why isn't Kirill Kaprizov playing up to his standards? What's going on with the Wild's star? [Hockey Wilderness]
Off the trail...
Former Vancouver Canuck, Jannik Hansen, really wants the home fans to give it to Bo Horvat in his return to the city with the New York Islanders this week. [Yahoo Sports]
In his first game as Oilers head coach, Kris Knoblauch received a workmanlike performance from his new team as they won a game. [NHL dot com]