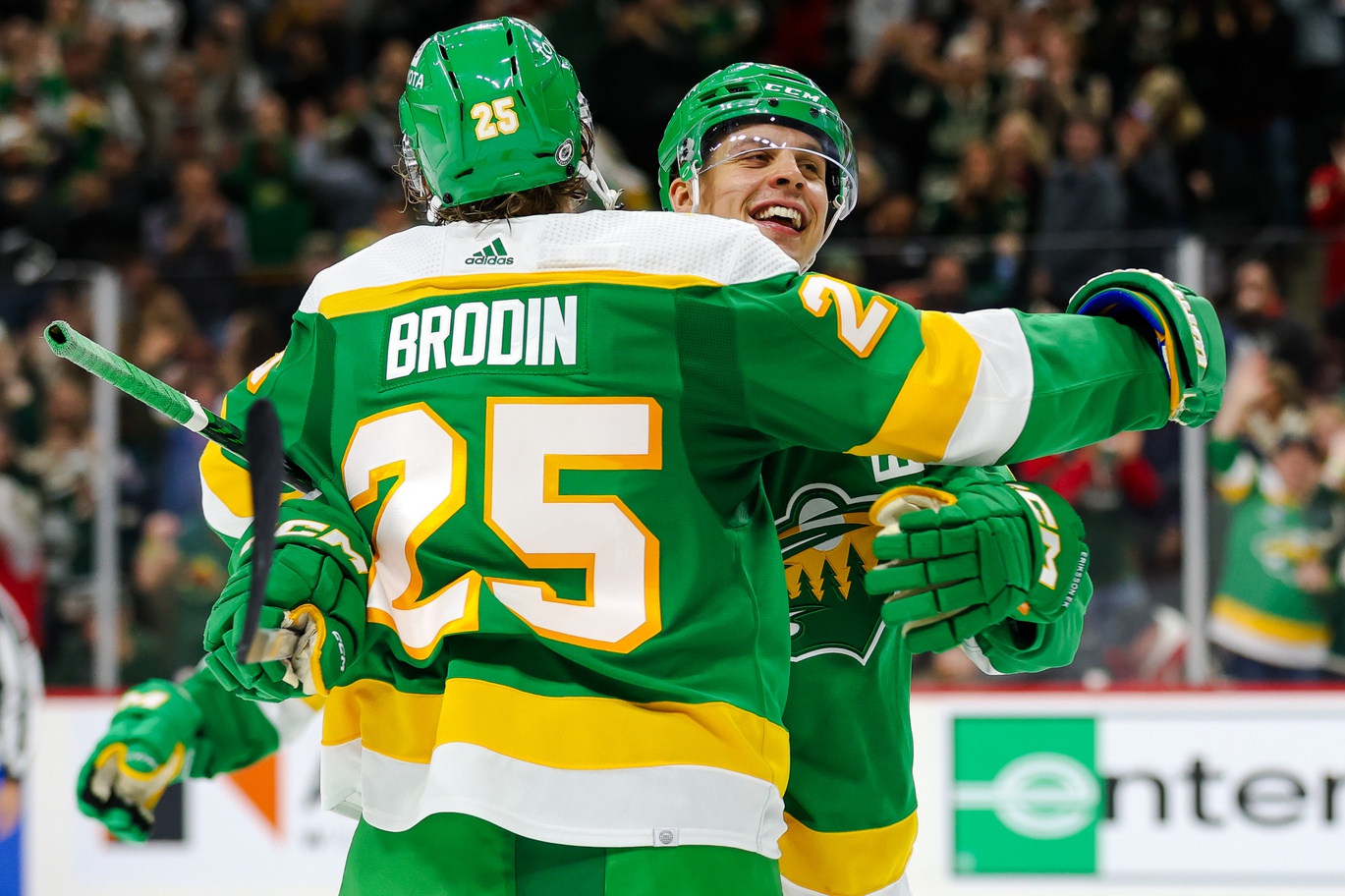 Image courtesy of © Matt Krohn-USA TODAY Sports
The Minnesota Wild are heading overseas to start their batch of games in Sweden alongside some other Scandinavian-powered teams. They will be facing the Ottawa Senators and Toronto Maple Leafs during this fun little vacation across the Atlantic. Unfortunately, they head to the other country uncertain of their recent performances.
To secure their roster, they will be bringing over goaltender Jesper Wallstedt as a third netminder to not count against the cap -- to protect from injuries. As well as their top prospect, Daemon Hunt will be rejoining the team as the extra skater.
That's Wild
Nothing is feeling really good in Minnesota right now. We're looking for reasons why the Wild are playing the way they are. Maybe one hypothesis is that the team's management thinks more like a coach than an executive. [Hockey Wilderness]
It was always coming, but Frederick Gaudreau has officially been placed on Long-Term Injured Reserve by the Wild before the trip to Sweden. [DailyFaceoff]
Off the trail...
Connor Bedard started his NHL career shooting so many shots, and now, they're finally all going in.[Yahoo Sports]
The 2023 Hockey Hall of Fame induction just happened, but what players are available and will be voted into next year's class? There certainly are lots of legends. [ESPN]
Despite the Oilers hiring his junior coach, Connor McDavid is adamant that he had no input in hiring Kris Konblauch, and is ultimately surprised. [NHL dot com]