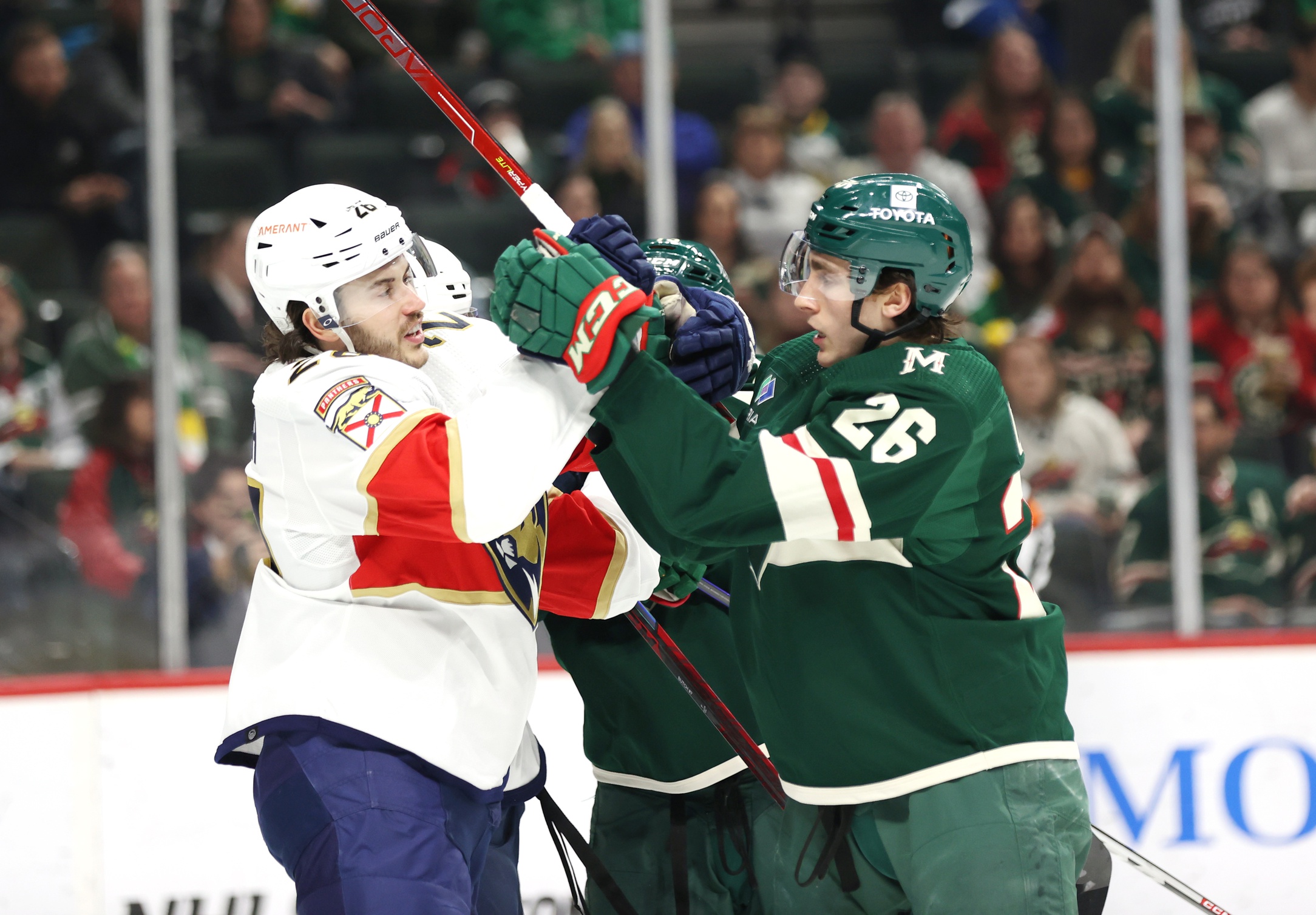 Image courtesy of © Bruce Fedyck-USA TODAY Sports
Your daily dose of Wild news, along with other interesting stories from around the NHL.
That's Wild
What happens to Ryan Hartman next year? Will he still have the top center spot on the Minnesota Wild or if the team gets that top center during the summer, or if Marco Rossi is handed that position, where does he end up? [Hockey Wilderness]
Dallas Stars to the Wild: 'I bet you think about me' [BMTS]
Off the trail...
The Wild aren't playing, obviously, but the conference finals is starting on Thursday night between four very good hockey teams. The Carolina Hurricanes are facing the Florida Panthers -- a battle between the consistent and the underdogs. And then it is the Dallas Stars and the Vegas Golden Knights in what should be an interesting positional matchup.
The Conn Smythe is one of the weirder trophies awarded in hockey, given the player has to have some longevity and dominance through four rounds. So, let's check in on the trophy race. [ESPN]