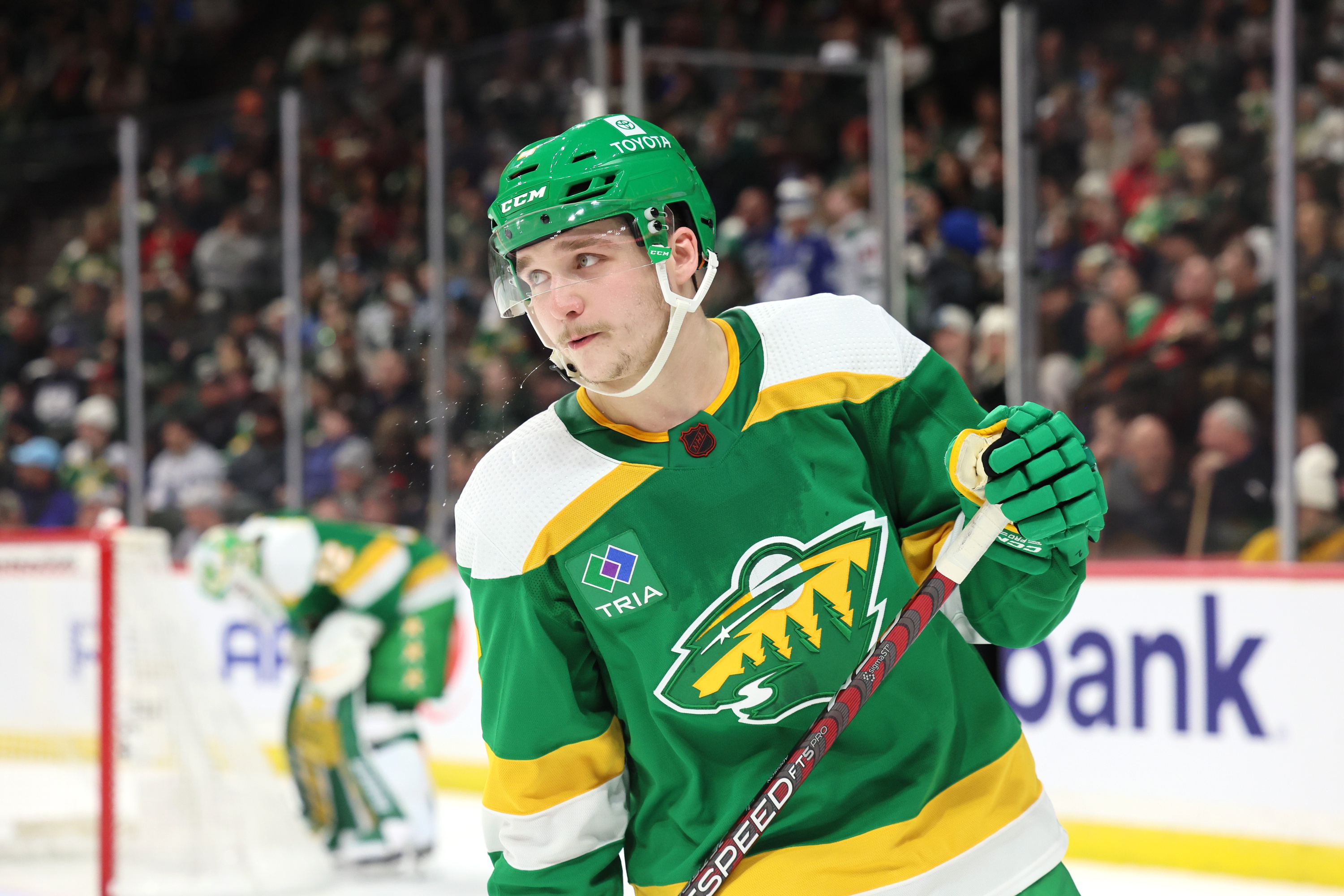 Image courtesy of © Bruce Fedyck-USA TODAY Sports
That's Wild
The Minnesota Wild have been somewhat busy this summer getting players signed to new contracts and making some small trades to acquire depth pieces like Patrick Maroon. There is still one outstanding task left on GM Bill Guerin's to-do list for the offseason and it's get young blueliner Calen Addison signed to a new contract.
The only remaining restricted free agent on the Wild's roster and one of the only restricted free agents still without a contract in the league, Addison is left here waiting without knowing where exactly he will be playing hockey in a couple months.
Interestingly enough -- and just from some own personal observations in past RFA negotiations -- Addison is doing one thing different this summer. All offseason long, Addison has still been at some team activities like signing autographs the state fair and most recently participating in the first pitch at a Twins game. Typically, anyone without a contract isn't seen at official team events like this, which makes the tinfoil-hat theory that the player and team have a handshake deal for a contract (or something like that) and they just need to iron some things out closer to when training camp opens next month. Just something to think about. It's not going to be a long-term, big-money deal anyways.
Miss any of our top-10 prospect rankings? Here is the complete breakdown of our ranking: [Hockey Wilderness]
Brock Faber and Jesper Wallstedt will be representing the Wild at the NHLPA rookie showcase. [The Hockey News]
Off the trail...
Some big-name players that could still be moved before the season starts or early into the 2023-24 campaign. [ESPN]
Terry Pegula appointed himself president of the Buffalo Sabres as he dissolves the parent company that oversaw the Sabres and Buffalo Bills. [NBC Sports]
How the teams of the Central Division found their stars. [Yahoo Sports]