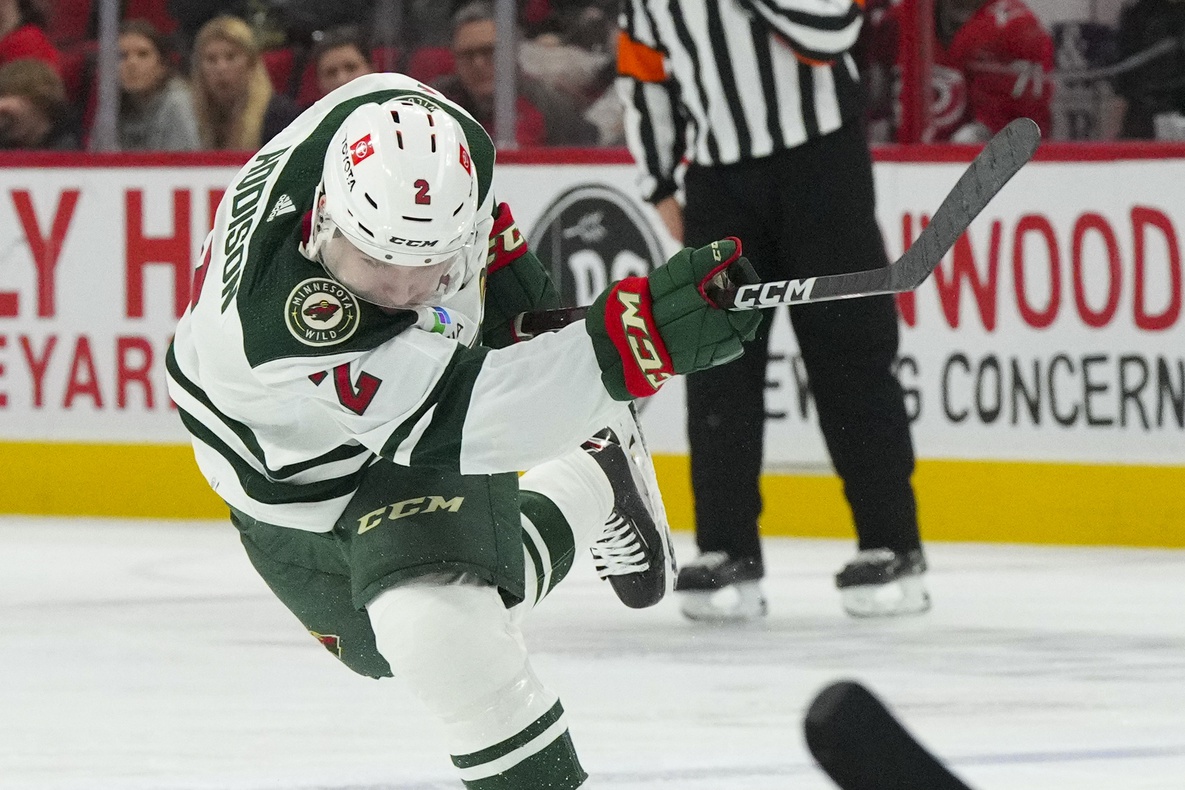 Image courtesy of © James Guillory-USA TODAY Sports
The Minnesota Wild did the one thing they needed to do before opening the doors to training camp: Sign defenseman Calen Addison to a contract.
Addison was the lone restricted free agent on the Wild's roster still without a deal to play during the upcoming 2023-24 season. Now that that has been taken care of, the Wild can head into training camp with some peace of mind.
Announced by the team on Tuesday afternoon, the Wild signed Addison to a one-year, $825,000 deal that will essentially be a short-term play. The team and player needed to get something done and with a full summer of negotiations being hot and cold, it has come to an extremely short, low-cost deal that just kicks the can down the road.
It also give the team and player to really see what they have in each other for another year. Addison has been the focal point of some Wild fans' criticism of how head coach Dean Evason is deploying his young players. Addison is an uber-talented offensive player that has had a couple of defensive slip-ups, and therefore is not trusted a whole lot in key situations. 
But still, the 22-year-old blueliner was featured in 62 games and scored three goals and 29 points while averaging just over 16 minutes of ice a game. He started out the season red-hot, leading the rookie scoring race at one point, but cooled off and the team ended up acquiring fellow right-handed defenseman John Klingberg at the trade deadline to take his place on the roster.
Now, we're just looking to see if Addison can finally carve out his full-time spot with the Wild. The addition of Brock Faber ahead of him on the depth chart makes this more difficult to envision, but it's not like Alex Goligoski or Jon Merrill are better on-ice options either.
That's Wild
Off the trail...