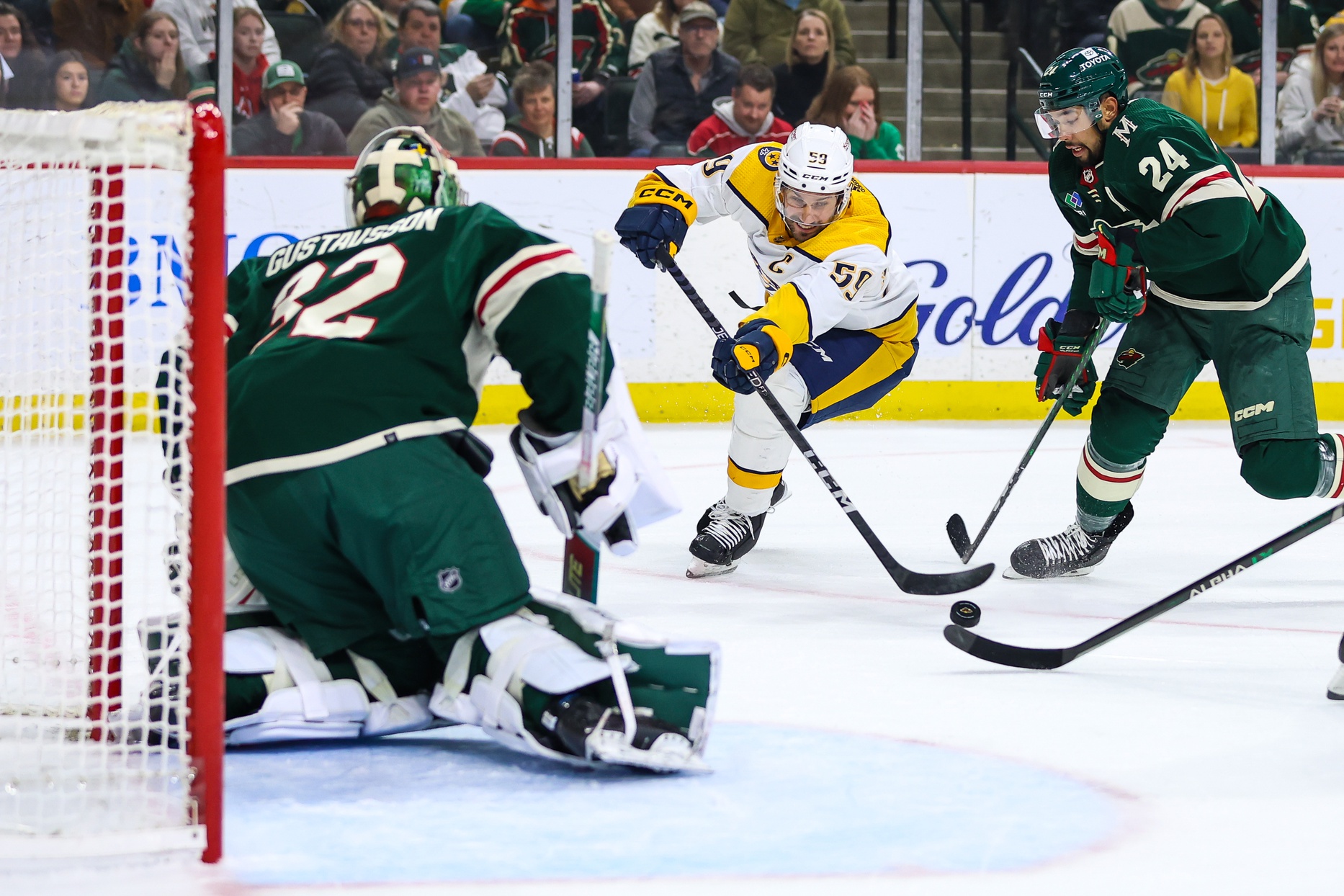 Image courtesy of © Matt Krohn-USA TODAY Sports
Your daily dose of Wild news, along with other interesting stories from around the NHL.
It's been 81 games of the regular season for the Minnesota Wild and it has been a journey. They have overcome tragic injuries (and are still dealing with a bunch of those) and won a good number of hockey games. Now, they are going to face the Nashville Predators on Thursday for the regular season finale as the last game that only matters in the standings.
Where they will be finishing in the Central Division has already been decided. The Wild are locked into third place and are now just waiting to see who they will be playing in the first round. The Dallas Stars have one game remaining and have 106 points, the Colorado Avalanche have two games remaining and have 105 points. It is really coming down to the wire for those two teams and we are sitting here, being left out and a little jealous that those fan bases have something to cheer for right up until the end of the season.
In Nashville, we might get to see Brock Faber play again and have some interesting line combinations because of some other absences due to suspension. So, we guess, that's something to look forward to?
That's Wild
Off the trail...
Arizona Coyotes' Clayton Keller impressive journey back from a devastating leg injury. [ESPN]
Matty Beniers has grown from rookie to leader this season for the playoff-bound Seattle Kraken. [NBC Sports]