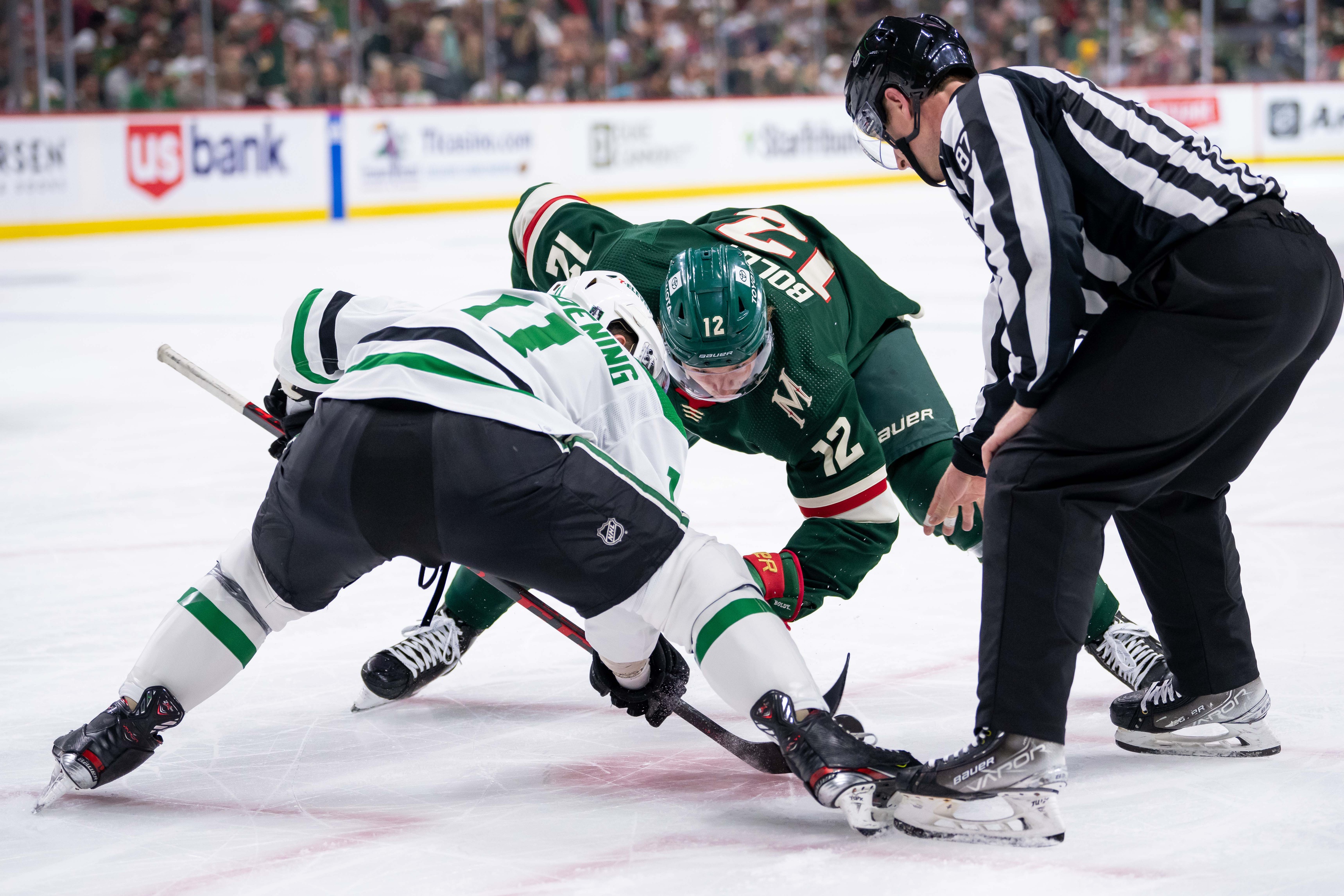 Image courtesy of © Brad Rempel-USA TODAY Sports
Your daily dose of Wild news, along with other interesting stories from around the NHL.
Well, the Minnesota Wild had an opportunity to have superior control of the series over the Dallas Stars in Game 4 but due to a couple reasons, they ended up losing 3-2 at home and the first-round matchup is tied 2-2.
Now they have to head back to Dallas with this missed victory resting heavy on their shoulders, but is it all their fault? The officiating was brought into question throughout the 60 minutes of action. Both goals scored by Tyler Seguin resulted from Marcus Foligno being called for questionable penalties.
First, it was an interference penalty that looked, to most, like a normal hit behind the goal line.
Then, in the crucial time of the game, down by a single goal, he was sent to the box for tripping after going for a hit, Mason Marchment jumping, and his face hitting the Stars winger's stick. It was just so odd and noticeable.
Now, the Wild could have simply just killed off those penalties and ended up winning the game. But it is the minor mistakes that haunt you and the pressure is building for Minnesota to finally win something and hit the second round.
Foligno says it perfectly himself.
That's Wild
Off the trail...
Why this playoff run by the Toronto Maple Leafs will actually be different (haha). [ESPN]
The Boston Bruins crushed the Florida Panthers to earn a 3-1 series lead. [Yahoo Sports]
Pain, hope, and science collide as some athletes turn to magic mushrooms to heal their hurt. [ESPN]