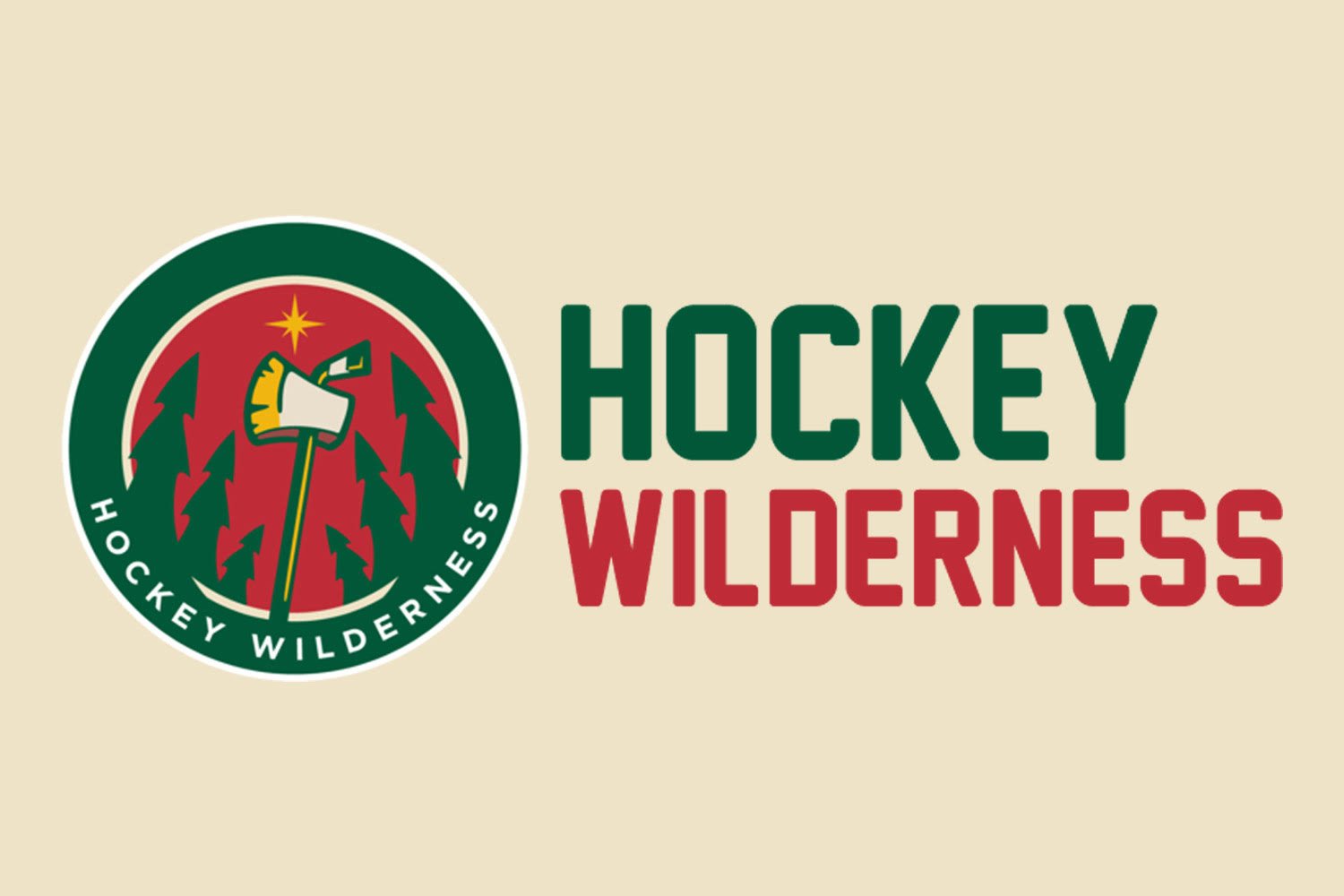 MINNESOTA WILD AT TORONTO MAPLE LEAFS
6:30PM Central, Air Canada Centre, Toronto, Ontario
TV: Fox Sports-North Plus
Radio: KFAN 100.3 and affiliates
Streaming: Fox Sports Go app
"I'm not panicked, YOU'RE PANICKED!" the Wild blogger exclaimed. With tears welling in his eyes, his hair disheveled, and the odor of four showerless days permeating his gray sweatsuit, he didn't even bother wiping the Cheeto dust off of his fingertips before grabbing his computer and running out of his parents' basement.  
Things aren't… "good" right now in the State of Hockey. Coming off of a long and downright mediocre homestand, Monday night's game in Boston was an ideal opportunity to get a fresh and positive start to the East Coast road trip. To say the Wild did not take advantage would be the understatement of the year.   
The Wild was outplayed in the first period, but even so, if Jared Spurgeon had made the solid play he makes 98% of the time on the first goal, or if Devan Dubnyk had stopped the unscreened clapper from just inside the blueline, Minnesota would have gotten out of the period tied. Not a good period, but it could have been worse. The second period, on the other hand, could not have been worse. It was so bad, in fact, that with five minutes left in the frame, the shot totals for the period were 15-1 in favor of Boston, who had dressed about half of its AHL affiliate as fill-ins for its plethora of injuries.
The Wild did manage to save face and even made a game of it, getting itself within one goal in the third and threatening to tie, but don't let the scoreboard deceive you. Based solely on its performance, Minnesota had no business even being close. After the game, Bruce Boudreau told the media that it was one of the most "embarrassing" two-period displays in which he's ever been involved. As Dane Mizutani of the Pioneer Press reported, Bruce reacted by shaking up the lines again in yesterday's practice and finally giving his team the bag skate that it has probably deserved for a while. Yikes.
Tonight, the Wild continues its four-game trip in the centre (Canadian spelling) of the hockey universe to take on a Maple Leafs team that has struggled of late, and could be without its superstar. While I'm not panicked about Minnesota's season yet, after that display Monday and Boudreau's actions and comments yesterday, we need to see something out of this team. If we don't get a response tonight, it may be time to hit the special self-destruct button I installed on my keyboard during last season's swoon (which actually just tells the computer to dispense a double-shot of scotch).
TORONTO MAPLE LEAFS
Ripples of concern were visible on the face of Coach Mike Babcock and the surface of Leafs Nation yesterday. Apparently Toronto's prodigal son—who hails from Arizona, oddly—did not practice due to "soreness." Babcock told the Toronto Star that he didn't think Auston Matthews had "the same power" in Monday's shootout win over the Golden Knights. Without Matthews, the Leafs recalled a forward from the AHL and shuffled their practice lines, so there's a real possibility that the 20-year-old superstar could miss some time. OR, he could play tonight and absolutely torch the Wild, because he's one of the best players in the world… but we'll see!
Compounding issues for the Maple Leafs is the fact that they simply haven't been that good recently, even with Matthews in the lineup. The Leafs have lost six of their last nine and have averaged more than three goals against per game in that stretch. Whether winning or losing, almost all of Toronto's games have been high scoring lately, so with its bevy of young, speedy skaters, expect the Leafs to play fast and loose.
Even if Matthews doesn't play, Toronto is building toward Stanley Cup contention in the next few seasons, so it still has heaps of talent that can score in bunches. Mitch Marner, William Nylander, Nazem Kadri, Morgan Rielly, James van Riemsdyk and (who could forget) Patrick Marleau are all healthy and contributing in big ways.
STORYLINES
This sums up Monday's game pretty well: Matt Beleskey spears Matt Dumba in the wiener twice in a row. Luke Kunin—just the guy we want fighting—jumps in and gets dummied by Beleskey. Dumba gets the extra two-minute minor for also dropping his gloves. Well done, fellas.  
Despite their injuries, the Bruins really did come out in the second period looking like no team in the league could stop them, so give them some credit. But my goodness, that was a horrendous effort by the Wild. It did everything wrong. Mike Reilly got in too deep in the offensive zone (as Mike Reilly does) and lost the puck, so something called Tim Schaller skated it up ice, made Nino Niederreiter look like a cone, and something called Sean Kuraly scored on the rebound. Minutes later, Mikael Granlund made a bad turnover at the offensive blueline, then everyone in a white sweater bit on David Pastrnak's nifty stickhandling, so he dished to Torey Krug, who fired it home. The Wild as a whole got outmuscled and outworked, the players whiffed on pass after pass, the centers got thrown out of seemingly every faceoff, and even Boudreau himself made some questionable decisions.
Among those questionable decisions was the call to leave Dubnyk, who clearly forgot to ship his "A" game up to Boston, in through the end of that miserable second period. I've seen this as an issue with the Wild since the Mike Yeo days. If a goalie is fighting it, you can see he's fighting it, and he's going to keep fighting it. You don't need to wait until he's allowed four or five goals to make a change, because at that point, you can no longer win and the change is moot. It's nothing against Dubnyk, it's just that some nights goalies don't have their best stuff, and Monday was one of those nights. You could even see in his mannerisms that he was frustrated by what was happening on the ice. It's not in anybody's interest to leave the starter in and let him try to work through it, especially when the team is playing terrible hockey in front of him and the deficit is growing.
When Boston came out in the second with tons of momentum and quickly made it 3-1, the hook should have come, as a change immediately after that goal likely would have settled things down for Minnesota. If we could take the HW Time Machine® (patent pending) back to moments after that third goal and swap in Alex Stalock, I'd bet a pretty penny that Minnesota actually wins that game. Speaking of Stalock, he again played well, this time in relief of Dubnyk. He's now at a 2.40 GAA and .925 save percentage and will get a deserved start tonight against the team that cast him aside in 2016. He'll again be sporting his new racehorse-inspired mask, which features Nordy in jockey silks… This paintjob is a thing of pure beauty. UPDATE: Dubnyk will start tonight. Alex Svedberg was recalled on emergency conditions, as Stalock's wife is giving birth to their second child. I'm still leaving Stalock's new mask below, because I still really like it.
After shuffling his lines and finding zero success Monday, Boudreau went back to his laboratory and conjured up a top six of Zucker-Staal-Stewart, Nino-Koivu-Granlund for yesterday's practice, according to Rachel Blount of the Star Tribune. Chemistry be damned, Bruce is trying pretty much anything he can to spark his team right now. Like I said, we need a response tonight.
INJURIES
No—Zach Parise or Charlie Coyle
Matthews is questionable, as discussed. Joffrey Lupul is on MLTIR (Mysterious Long-Term Injured Reserve), where the Leafs have placed him to save cap space in a Hossa-esque maneuver.
The Gamethread will post at 6PM Central. Below are the projected lineups, thanks to DailyFaceoff.com.