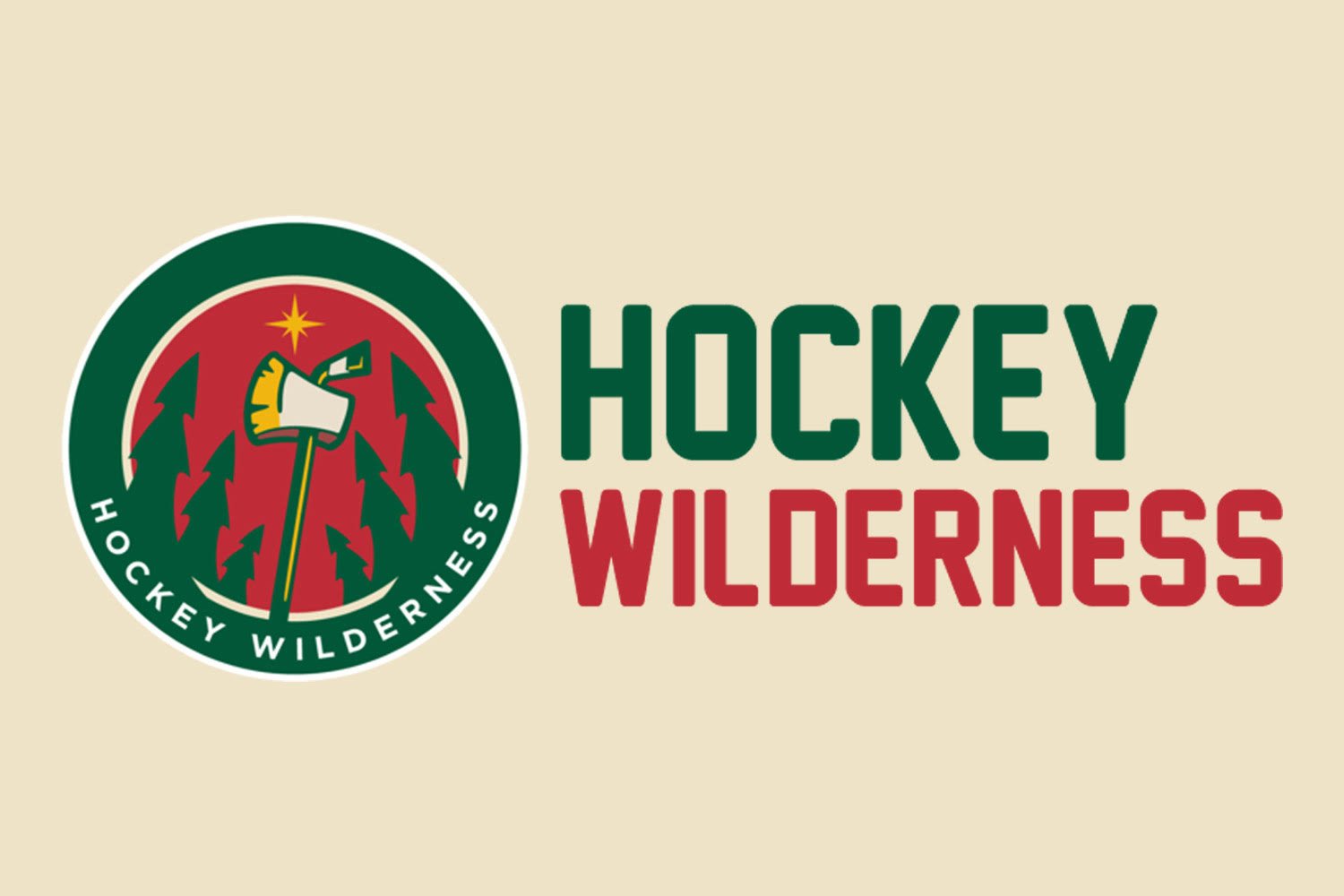 Happy Friyay!
Nino scored finally. Parise scores and pushes his career point total to 700. Koivu has a 3 point night. All in all, a good Thursday night for the Minnesota Wild as they beat the Kings 3-1. The Wild are back in action tonight as they head across town to take on the Mighty Ducks of Anaheim at 7 pm CST.
Friyay Fun Fact: Before Minnesota Wild owner Craig Leipold was an owner or investor in the NHL (Nashville previously and now Minnesota) he was a part owner/investor in the NBA with the Milwaukee Bucks and Sacramento Kings.
Taking us through the Walk this morning is Smash Mouth's early 2000's hit All Star.
Wild News
At long last, Nino Niederreiter gets back in the goal column as Wild top Kings – The Athletic
The forward's 28-game goalless drought came to an end, Zach Parise netted another and the Wild beat L.A. on Thursday for their eighth win in 10 games.
Niederreiter's slump-busting goal 'a great relief' in win over Kings - StarTribune.com
Nino Niederreiter buried his first goal this season – and first in 28 games overall – to get the ball rolling on the Wild's 3-1 road victory over the Kings.
Remembering Bob Naegele, Jr., the man who brought the NHL back to Minnesota – The Athletic
It​ was way​ back in​ 1997,​ and​ Matt​ Majka,​ Bob​ Naegele, Jr., and​ a few others were in​ a room with a couple​​ marketing consultants trying to decide the name of Naegele's baby — the expansion franchise he was awarded so he could finally return NHL hockey back to where it properly belonged — the state of Minnesota.
Naegele leaves behind legacy of so much more than hockey
Bob Naegele, Jr. was a man of devout faith, a man of integrity, of passion and of love ... of family, of God and of hockey.
Wild Walkthrough: Dissecting the solid, steady play of Minnesota's depth skaters – The Athletic
In Minnesota's recent run of good form, the fourth line and third defensive pairing have more than held their own.
Kings, Wild to honour victims of Thousand Oaks mass shooting - Sportsnet.ca
The Los Angeles Kings and Minnesota Wild will honour the victims of the Thousand Oaks shooting before Thursday's game at Staples Center.
Minnesota Wild: Iowa Wild players in line for a call-up
The Minnesota Wild have got off to a solid start to this season. Their affiliate the Iowa Wild, have also got off to a franchise best start .
ICYMI: To Russia with love: Wild owner writes Kirill Kaprizov a letter … in Russian – The Athletic
As part of Paul Fenton's visit to the prized Wild prospect, the GM brought along a letter from Craig Leipold, translated into Russian.
ICYMI: From ice to mic, ex-player Ryan Carter is bringing a fresh voice to Wild media – The Athletic
In a role centered around his relationship with players, the ex-Wild forward brings both a humorous side and an analytical one to the team's coverage.
On Frozen Pond
IOWA FALLS TO BAKERSFIELD IN OVERTIME 5-4 | Iowa Wild
With more than 12,400 children in the building, Iowa Wild (8-3-1-0; 17 pts.) dropped its annual Wild About Education School Day Game to the Bakersfield Condors (6-4-0-0; 12 pts.) by a score of 5-4 in overtime.
New high school boys' hockey all-star game debuts Saturday with 40 top players - StarTribune.com
Call it a hockey celebration, a showcase or coming-out party. The first Minnesota High School All-Star Prospects Game aims to be all three.
Border Battle on Deck for Gophers - University of Minnesota Athletics
MINNEAPOLIS -- Bob Motzko leads the No. 14/16 Gopher Hockey program into Big Ten play for the first time this weekend as Minnesota travels to No. 20 Wisconsin for a two-game, Border Battle series in Madison. The series opens on Friday, Nov. 9 with the finale on Saturday, Nov. 9 -- both games are set for 7 p.m. CT.
Let the (NCHC) games begin! - North Dakota Athletics
North Dakota, riding a four-game winning streak, opens National Collegiate Hockey Conference (NCHC) play this weekend at Miami. The puck drops at 7:35 p.m. Eastern on Friday and 7:05 p.m. on Saturday at Steve Cady Arena.
Brian Bellows Trade to Montreal
After a decade as one of the greatest players in Minnesota North Stars history, Brian Bellows was surprisingly shipped to the Montreal Canadiens.
Off the Trail
VIDEO: Insider Trading: Trade talks heating up around Pens, Kings - TSN.ca
TSN Hockey Insiders Darren Dreger, Pierre LeBrun and Bob McKenzie joined host Gino Reda to discuss trade speculation involving Daniel Sprong of the Pittsburgh Penguins, Tanner Pearson of the Los Angeles Kings, what the Carolina Hurricanes may be in the market for and more.
Five potential trade destinations for Maple Leafs' William Nylander - Sportsnet.ca
William Nylander has less than a month before he either has to sign a contract or sit out the whole season. While many feel he'll remain with the Leafs, trade speculation is ramping up. If it comes to that point, here are five potential trade destinations, including your MINNESOTA WILD.
NHL News & Notes: Bruins, Evgeni Malkin & More
The Boston Bruins have revealed their Winter Classic uniforms, Evgeni Malkin will not be suspended and more.
Why are so many NHLers getting clowned this season? - TheHockeyNews
Dirty dangles make for great viral videos, but is there a reason that so many of these moments seem to be happening? We asked the guys in the trenches
On 40th anniversary of Orr's retirement, five other Hall of Famers whose careers were far too short - TheHockeyNews
On Nov. 8, 1978, Bobby Orr announced his retirement and skated into the sunset having played only 657 games in the NHL. He's not the only young star who has burned bright before having to hang 'em up early, however.
The Pittsburgh Penguins could be on the verge of a roster shakeup amid losing streak - TheHockeyNews
Penguins GM Jim Rutherford didn't mince words in a radio appearance ahead of Pittsburgh's Wednesday loss to the Capitals, and he's to be taken seriously when he says changes might be necessary for a group that has been together this long.
Horvat's four-point night sends Canucks past Bruins - TSN.ca
BOSTON — The Vancouver Canucks keep on showing that they are the surprise of the Western Conference.Bo Horvat had two goals and two assists and the Canucks extended their winning streak to five games with an 8-5 victory over the Boston Bruins on Thursday night.
Canes beat Blackhawks, spoil Colliton's debut - TSN.ca
CHICAGO — Goals by Andrei Svechnikov, Jaccob Slavin, Phillip Di Giuseppe and Calvin de Haan gave Carolina a four-goal lead early in the second period and the Hurricanes held on for a 4-3 victory over the Chicago Blackhawks on Thursday night that spoiled the NHL coaching debut of Jeremy Colliton.
Report: Stars' Klingberg out at least 3 weeks - TSN.ca
According to Mark Stepneski, a Dallas Stars beat writer for NHL.com, defenceman John Klingberg will miss at least three weeks with an upper-body injury.
'Show them, Marty': Behind Martin St. Louis' improbable journey to the Hockey Hall of Fame – The Athletic
Martin St. Louis had to wait for everything in this hockey career -- except the call to the Hall of Fame.
Joe Thornton, family members reflect on his path to 1,500 NHL games – The Athletic
Joe Thornton's lifelong passion for hockey has manifested in a Hall of Fame-caliber career, which will include more than 1,500 games played.