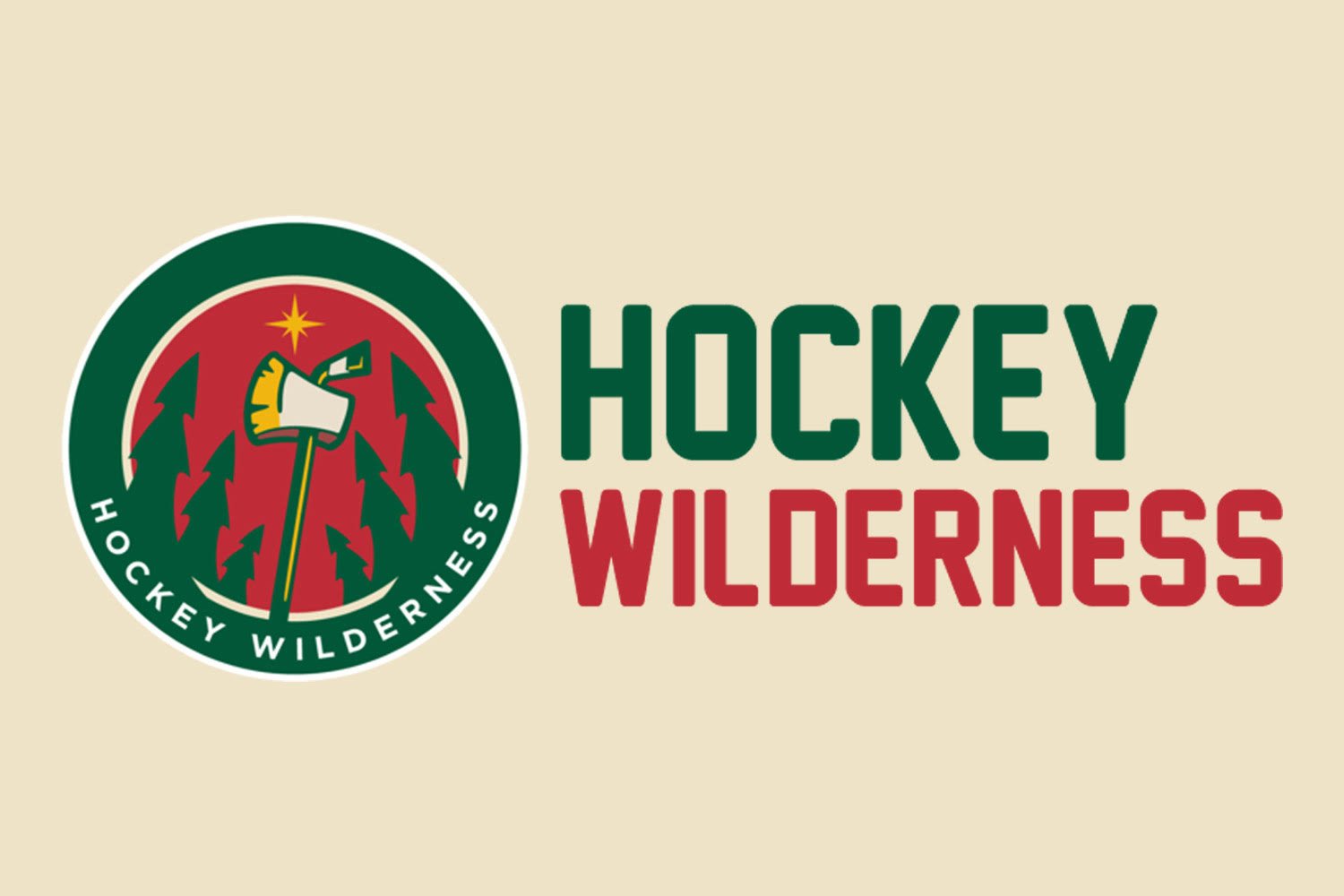 Really, the Blues seemed a bit off last night. Sure they dominated possession for large stretches of the game, including what seemed to be the entire first period. Yet, they did not seem as physical as I was expecting. Don't get me wrong, not at all disappointed in this turn of events. I wouldn't expect that trend to continue into tomorrow's game 2 though. I fully expect game 1 to be a wake up call for the Blues. They will very likely come out hard hitting and determined. They certainly don't want to take this series into Minnesota down 2-0.
Next game is a matinee tomorrow afternoon. No partying too hard tonight, we need you up and need you loud (not really) for a 2 pm start time. It was nice to celebrate last night, but let us not lose focus on what is ahead of us, and what is ahead of us is 1 game, tomorrow.

In Case You Missed It
Here's the newest episode of the Hockey Wilderness Podcast. Tim Cron from St. Louis Game Time joined us for two hours breaking down the Wild-Blues series, along with some pretty fun digressions. Give it a listen here, or download it off iTunes or Stitcher!
Wild News
Game 1 Postgame Notes at St. Louis - April 16 - Minnesota Wild - News
Something from the team about last nights action.
Minnesota Wild outskate St. Louis Blues in playoff opener - TwinCities.com
Graff breaks down the Wild's game 1 performance.
Minnesota Twins Send Out Good Luck Video To Minnesota Wild - Puckett's Pond
Along with Twins legend Kent Hrbek's good luck tweet, the Twins show some support for the Wild.
3 Minute Shift - Minnesota Wild - Articles - Articles - Wild Xtra
The Shift has been supplanted?
7 Best Playoff Goals In Minnesota Wild History | Gone Puck Wild
My apologies for the slideshow. Gone Puck Wild, you should know better.
Wild's Stewart puts off Blues ties | Star Tribune
No sense in getting all worked up about it.
It's Playoff Season Survival Kits - Minnesota Wild - News
Not included, my patent pending Minnesota Wild TV blast shield to prevent you from blowing up you TV in the playoffs. I'll let them off the hook this time.
Tom Powers: Father Time sneaking up on Wild players | West Central Tribune
Looks like Tony has been ghost writing for Mr. Powers again.
Wild fends off Blues to take Game 1 in St. Louis | Star Tribune
Russo with some thoughts on game 1.
Leopold, Yeo talk to Dumba about staying calm | Star Tribune
I hope they told him to keep shooting the puck too.
Off the Trail
Subban slash just the beginning of testy series between Habs and Senators - NHL.com - News
#TheSlash that wasn't apparently bad enough to even garner a review from the league.
Bishop is Tampa's rock; Dubnyk's rise; Crawford gets Game 2 start (Puck Headlines) | Puck Daddy - Yahoo Sports
Lazy links
NHL Three Stars: Perry, Mrazek among Game 1 heroes | Puck Daddy - Yahoo Sports
And your third star is.....
Playoff Hockey Is 36 Percent More Bone-Crunching | FiveThirtyEight
It's a good thing it's not 37, or 38% more bone crunching even. Think of the children!
#BecauseItsTheCup
NHL Recap - Detroit Red Wings at Tampa Bay Lightning - Apr 16, 2015 - CBSSports.com
Detroit's Petr Mrazek rejected shot after shot, making the decision to give him his first NHL playoff start look like a wise one.
Backes: 'We needed to capitalize on a few more chances' | ProHockeyTalk
Only if you don't like golf in April.