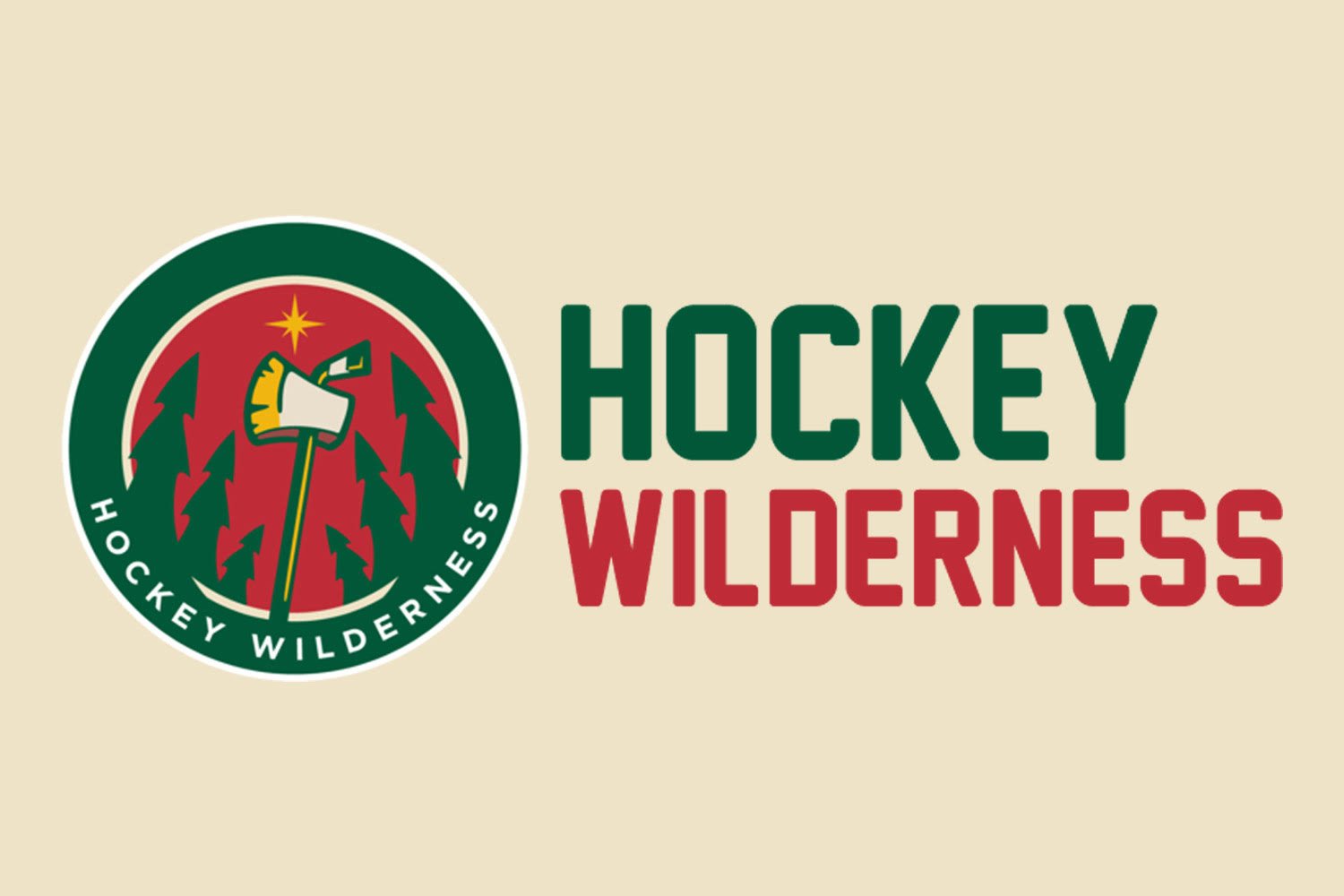 Happy Friyay Wilderness!
The Minnesota Wild have won their past two games and for third time in franchise history have scored 12 goals in a pair of games. The Wild defeated the Florida Panthers on home ice last night 5-1, with 3 point nights from Nino Niederreiter and Ryan Suter. Niederreiter extended his goal streak to 3 games by scoring his 6th and 7th goals last night.
The Zach Parise, Charlie Coyle, and Niederreiter line continued their hot play of late combining for 5 points and were on the ice for four of the five goals. So, one begins to wonder if head coach Bruce Boudreau will split the trio up if captain Mikko Koivu is available to play on Saturday against the Calgary Flames at 12:30 P.M. CST.
Friyay Fun Fact: Since the Wild are playing the Flames next, it seems only fitting to pay tribute to their longtime captain Jerome Iginla. During his long tenured career, Iginla donated $2,000 to the children's charity Kidsport for every goal he scored starting in the 2000-2001 season. He donated more than $700,000 on his way to 625 goals.
Let's jam. Taking us through this morning's Walk is First Time by Kygo & Ellie Goulding.
Wild News
After another Wild rout, don't even think about touching the Parise-Coyle-Niederreiter line – The Athletic
Mikko Koivu's expected return could change the hot lineup. "It's not a slam-dunk that he's going to play Saturday. I don't really have to worry about it until (Friday)," said coach Bruce Boudreau.
Play of red-hot line leaves Boudreau with a good problem
The smile on Wild coach Bruce Boudreau's face said it all. He knew the question was coming.On the heels of arguably its best two offensive nights of the season, can he really break up his red-hot line of Zach Parise and Nino Niederreiter centered by Charlie Coyle?
Wild continues goal barrage with blowout win over Florida - StarTribune.com
The Panthers scored first, but the Wild answered in big way for another home rout.
On Frozen Pond
DEFENSEMAN MATT BARTKOWSKI KEEPING EYES ON NHL WHILE BEING VET PRESENCE WITH IOWA | Iowa Wild
When veteran defenseman Matt Bartkowski signed this summer with Minnesota, he understood he might be returning to the days of his youth
College men's hockey: Three Bulldogs, Sandelin in search of World Juniors gold | Duluth News Tribune
With finals week fading in the rearview mirror, most of the Minnesota Duluth men's hockey team is heading home for the holidays this weekend. Four are not.
Five things to know about Minnesota State hockey at Bowling Green | MSU men's hockey | mankatofreepress.com
The No. 3 Mavericks (14-2-0, 9-1-0 in WCHA) are back on the road for the third time in four weeks and will close out the first half of the regular-season
NHL Network Will Televise All U.S. Games in 2019 IIHF World Junior Championship Junior Hockey News
NHL Network, exclusive television home of the 2019 International Ice Hockey Federation World Junior Championship set to take place Dec. 25, 2018 - Jan. 5, 2019 in Vancouver and Victoria, British Columbia, will televise all U.S. games of the tournament and 28 games in total.
Off the Trail
Insider Trading: Leafs searching for a defenceman; Canes courting Kapanen? - TSN.ca
TSN Hockey Insiders Bob McKenzie and Pierre LeBrun join Gino Reda to discuss the NHL's December roster freeze and how trade talks are ramping up, how the Carolina Hurricanes search for offence could turn to Toronto Maple Leafs forward Kasperi Kapanen and where the Leafs might look for defensive help.
Seven potential trade destinations for Flyers Wayne Simmonds
With the Philadelphia Flyers struggling over their past 10 game, Wayne Simmonds could be on the move if GM Chuck Fletcher can't sign him to a new contract.
Rantanen's prolific start has rest of league taking notice - TSN.ca
Wayne Gretzky, Mario Lemieux... and Mikko Rantanen? With 52 points through just 31 games this season, the Colorado Avalanche winger is on pace to become just the third NHL player to post more than 130 points in a season in the past 30 years.
Toronto Maple Leafs - Tampa Bay Lightning - December 13th, 2018 | NHL.com
The official National Hockey League web site includes features, news, rosters, statistics, schedules, teams, live game radio broadcasts, and video clips.
Goalies elated at more opportunities for them to score goal
Goalies aren't upset by the trend of being pulled earlier in games for an extra attacker. They are too busy salivating at the prospect of scoring when the other goalie gets pulled.
Hughes to be in spotlight at U.S. World Junior select camp
Jack Hughes will receive plenty of attention as the projected No. 1 pick in the 2019 NHL Draft when USA Hockey holds selection camp to help determine the roster for the 2019 IIHF World Junior Championship.
NHL Rumors: Alex Pietrangelo, Charlie Coyle, Wayne Simmonds, More
In today's NHL rumors Elliotte Friedman updates his 31 Thoughts post with nuggets on everything from the Blues to the Leafs, Minnesota Wild and more.
LeBrun: How Vegas could be a thorn in the side of Seattle during the expansion draft process – The Athletic
Not only is Vegas exempt from participating in the 2021 expansion draft, they could serve as an outlet for teams struggling to protect all of their assets.
Down Goes Brown: A brief history of players being told that they wouldn't be traded and then being traded – The Athletic
Let's look back at a few of the (many) trade scenarios in hockey history that ended with a player angrily mumbling about loyalty.
By the numbers: Which Canadian team has the best chance to win the Stanley Cup? – The Athletic
Which Canadian team has the best chance to win the Stanley Cup? Here's the case for all seven.
Goals Wanted: Hurricanes' dreadful attack stands in way of ending playoff drought - TheHockeyNews
Carolina has been all process and no results. Despite dominant possession numbers, the Hurricanes have a popgun offense that has cost them a number of winnable games. It's time to change that.
The Flyers' need to address league-worst goaltending growing by the day - TheHockeyNews
The combined performance by the five goaltenders who have suited up for Philadelphia is the worst in the NHL, and if a fix doesn't come soon, the Flyers' season will end long before the post-season rolls around.