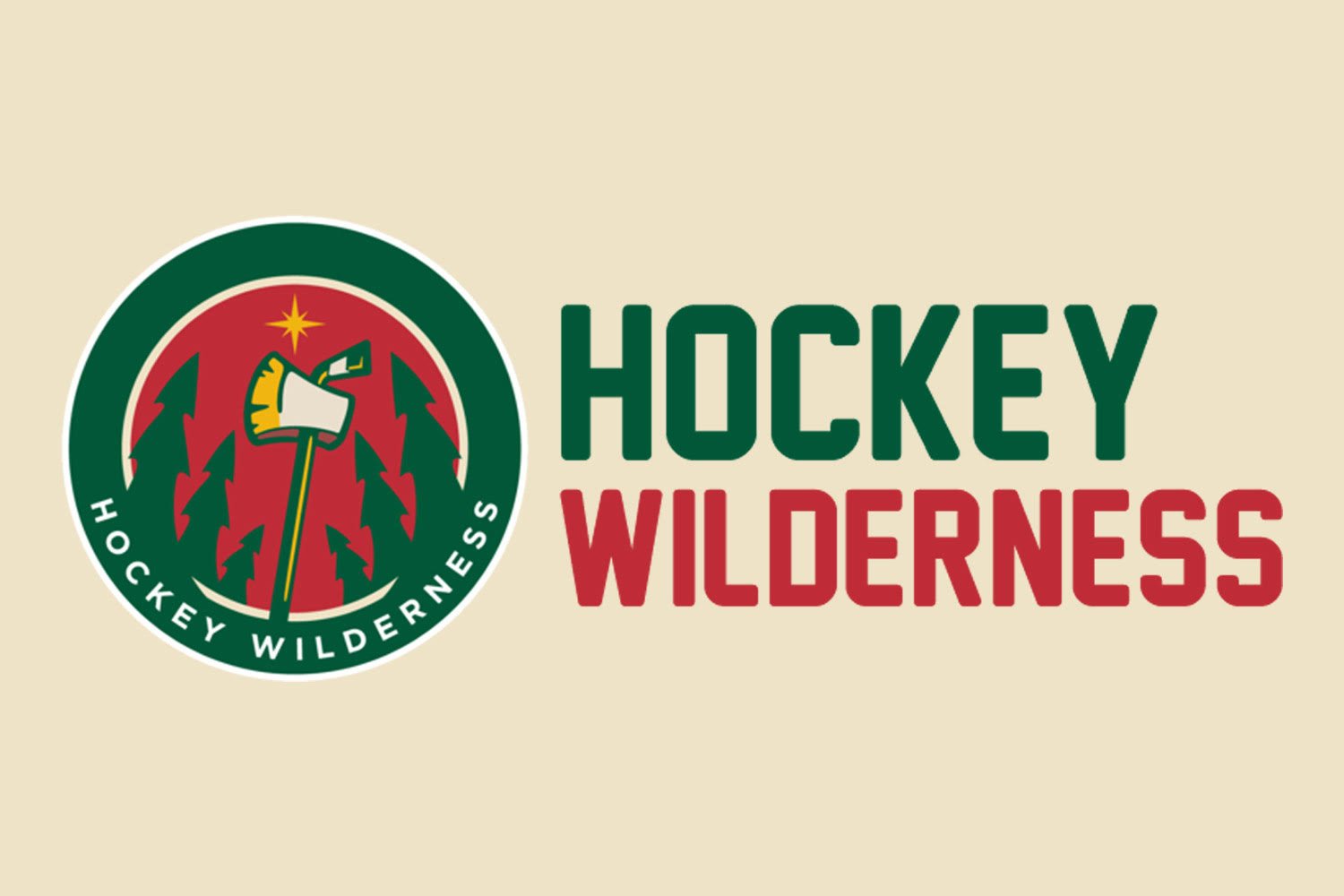 Tonight, the Minnesota Wild will face the San Jose Sharks, who arrive in Minnesota riding a four game win streak.
Wild News
Significant loss: Matt Dumba, the NHL's top goal-scoring defenseman, is sidelined | The Athletic
"Matt Dumba is expected to be sidelined until after the upcoming Christmas break."
3 on 3: The Holiday Break is Nigh | Zone Coverage
"Let's take a look at the good and bad with the Wild as they near the break."
Jordan Greenway seizing on new opportunity with Wild | Star Tribune
"Saturday's second-period goal was Jordan Greenway's fifth of the season and signaled an opportunity capitalized, as the 21-year-old winger made the most of his time alongside Eric Staal and Mikael Granlund."
On the Frozen Pond
WJC: Farabee & Cockerill Bring More Than Scoring to USA | The Hockey Writers
"Joel Farabee and Logan Cockerill have been named to the United States' preliminary roster for the 2019 World Junior Championship."
News of Note
Her Own Person: Talk about female athletes, not their male relatives | The Ice Garden
"Why we need to stop talking about a player's lineage and focus on the player."
Women's Hockey Notebook: First-place Pride hitting stride | Boston Herald
"Three straight wins have Pride in good spot heading into break."
Northeastern and Clarkson are playing the first ever NCAA women's hockey games outside North America | The Ice Garden
"The two coaches discuss the implications of this historic match-up in Northern Ireland."
Weekend Update: Dec 15-16 | The Ice Garden
"Montreal sweeps KRS and the Furies split their weekend series against Calgary."
2019 US Women's World U18 Final Roster Reaction | College Hockey
"Team USA announced their roster for the upcoming Women's World U18 Championships, which this year will be held Japan."
Beauts shot rates demonstrate shift in philosophy | Die By The Blade
"Buffalo shoots their shot nearly 25 percent more this season."
Off the Trail
Philadelphia Flyers fire head coach Dave Hakstol | Sportsnet
"It took less than two weeks as general manager of the Philadelphia Flyers for Chuck Fletcher to see what he needed to see with coach Dave Hakstol."
Crawford's concussion sees Blackhawks' season go from bad to worse | The Hockey News
"Almost one year to the day after suffering a head injury that sidelined him for 10 months, Corey Crawford has been diagnosed with another concussion."
Data Viz in Excel – Tips & Tricks | Hockey Graphs
"These days, everyone and their mother is going to tell you to learn to code if you want to jump into sports analytics."
Why threat of an offer sheet doesn't faze Leafs GM Kyle Dubas | Sportsnet
"Maple Leafs GM Kyle Dubas says they have the salary cap space to defend any opposing teams offer sheets, and spends 'zero percent of his time' worrying about teams signing Mitch Marner or Auston Matthews to one."
Dominating the USHL leads to a lot of success in the NHL | The Hockey News
"Though some folks are still catching on, the top American junior league has been producing some excellent NHL talent."
FILIPOVIC: The Rise of Teenage Defensemen in the New NHL | Elite Prospects
"Thomas Chabot has been on the ice for all of the goals. Miro Heiskanen is playing unheard of minutes for a teenager. Rasmus Dahlin is so good he nearly made Pierre McGuire short circuit on national television."
All Around the Nation
Dave Hakstol has been fired | Broad Street Hockey
For the Flyers' fan perspective.
Police continue search for man involved in fight with Blackhawks mascot Tommy Hawk | Second City Hockey
"Police say the mascot was attacked by a fan Friday at the United Center."
Wayne Simmonds isn't who you remember him as | Pension Plan Puppets
"Aging and injures have made him a far less attractive option for the Leafs."
NJ Devils Goal Breakdown: Nico Hischier's Dramatic Overtime Winner Over Vegas | All About The Jersey
"After six straight overtime periods without a goal or not being out-attempted, the New Jersey Devils finally succeeded in overtime."
Kyle Dubas talks about toughness, the team and re-signing Gardiner | Pension Plan Puppets
"This is going to take some getting used to, these regular GM chats."
Starting to get some clarity on Berglund | Die By The Blade
"We're starting to get some clarity on the situation with Patrik Berglund."
The Rangers Need More From Libor Hajek | Blueshirt Banter
"Much discussion regarding the Rangers, both in terms of immediate and future concerns, revolves around the defense."
We should talk about the Penguins' Goaltending situation | Pensburgh
"Specifically which goalie should be getting the bulk of the playing time at this point."
Should the Avalanche make a move before the holiday roster freeze? | Mile High Hockey
"The Avalanche might benefit from a boost to the lineup."
The Worst Fans in Hockey—Part One | Jewels From The Crown
"It's time for a break from criticizing the Kings. Michael turns his gaze on some fans instead."