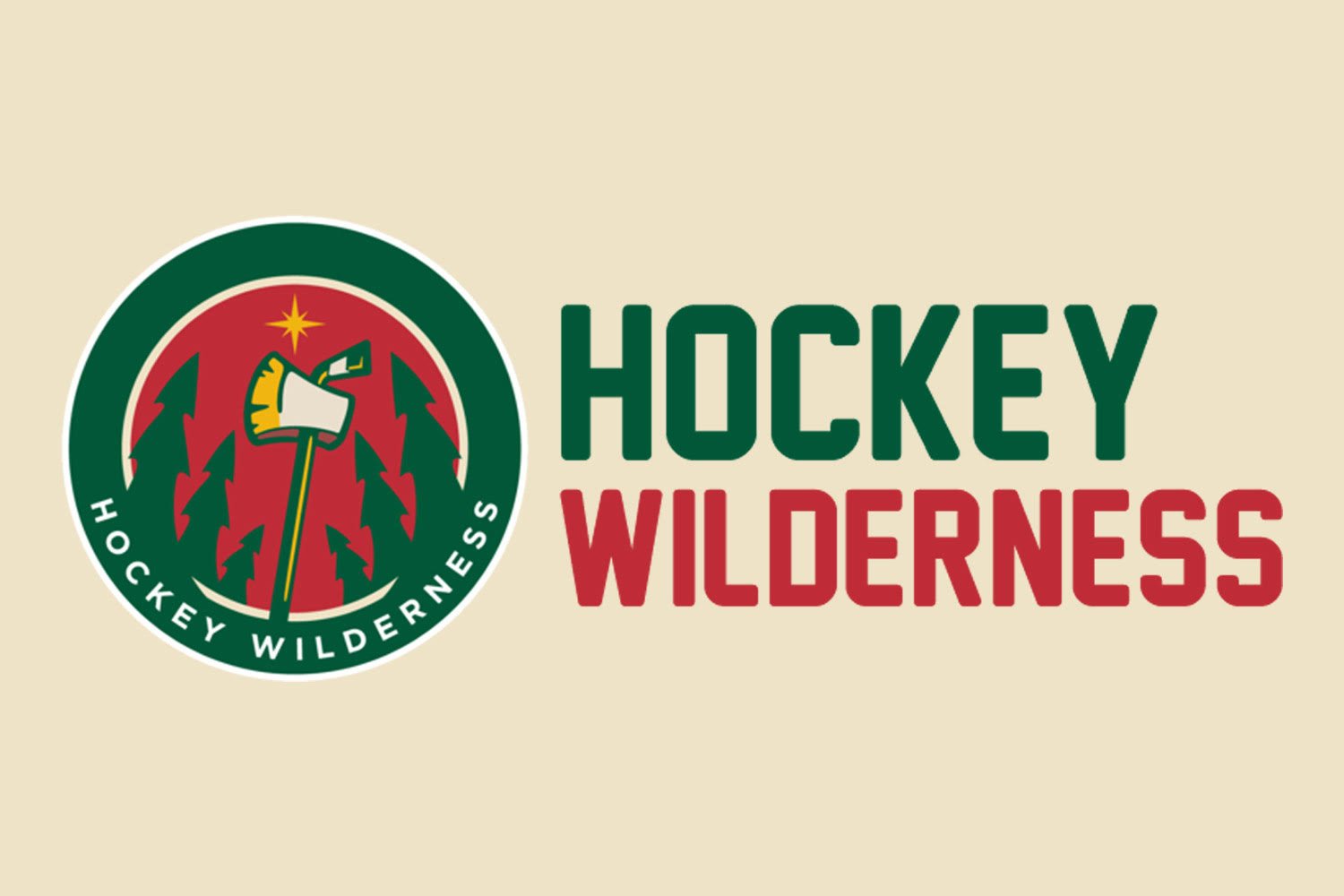 Enjoy that win, Wild fans, because we won't see another one for a while. That's not a portent of poor play - it's just that the Wild get an eight-day extended break due to the All-Star Game and the bye week system the NHL has developed for it's teams. Minnesota won't play again until February, when they will face division rivals Dallas and Chicago in a back-to-back on February 1st and 2nd.
Check out Joe's game recap for the highlights, but Eric Staal, Charlie Coyle and Ryan Suter were by far the stars of the game, along with an amazing (and painful) shift from Nick Seeler where a series of blocked shots led to Coyle's goal, which pretty much put the game out of reach.
As for the new additions, Pontus Aberg put up a couple assists. Victor Rask was not much of a factor but didn't stand out in a bad way either. Brad Hunt made some nice feeds but also looked a little unsure of himself in his new role. Hopefully it just took a couple periods for him to get his legs under him after playing in his first game after a lengthy series of healthy scratches.
As for the All-Star Game, the festivities start at 8pm tomorrow with the Skills Competition, and the main event taking place at 7pm on Saturday. Devan Dubnyk is the lone Wild representative and will backstop the Central Division team along with Pekka Rinne of Nashville.
Enjoy the win, enjoy the All-Star game, enjoy the time off and enjoy the Wild coming back to action in third place in the Central as they enter a busy and critical stretch in February!
And as we walk, enjoy the great Tom Petty and the Heartbreakers...
Wild News
Wild hits All-Star break on a high note after crushing Colorado - StarTribune.com
Eric Staal scored twice and assisted on another as the Wild won its third in a row, and now is on an eight-day break with a hold on third in the Central Division.
Wild's Brown invited to All-Star Game for gamers - StarTribune.com
The Wild's J.T. Brown will take part in an e-sports exhibition in San Jose during the NHL's All-Star festivities.
Want Wild to rebuild and start over? It's harder -- and riskier -- than you'd think - StarTribune.com
The Wild will have a week off for the All-Star break starting Thursday and will arrive at the unofficial midpoint (50 games played is not half of 82) in a familiar position.
Staal's big night sends Wild over Avalanche and into All-Star break on surge – Twin Cities
DENVER — The playoff push usually starts at the trading deadline, but the tight Central Division moved up the urgency a few weeks.
Staal scores twice as Wild beat Avs - TSN.ca
DENVER — Eric Staal had two goals, including the tiebreaker on a second-period power play, Devan Dubnyk made 20 saves and the Minnesota Wild rolled into the All-Star break by beating the slumping Colorado Avalanche 5-2 on Wednesday night.
Wild score four straight, defeat Avalanche for third win in row
DENVER -- Eric Staal scored two goals and had an assist for the Minnesota Wild in a 5-2 win against the Colorado Avalanche at Pepsi Center on Wednesday.
On Frozen Pond
'Too good to be true': For 16 years, St. Thomas Academy hockey has been Vannelli family business – Twin Cities
For the past 16 years, has an athletic facility hosted more family reunions than St. Thomas Ice Arena?
All Things Gritty
Gritty is absolutely planning to commit murder at the NHL All-Star Game - SBNation.com
Read between the lines, folks.
Hey Now, You're An All-Star
Karlsson's status for All-Star Game uncertain after leaving Sharks trip
Erik Karlsson was to undergo tests on his lower-body injury Tuesday, leaving the San Jose Sharks defenseman's status unclear for the 2019 Honda NHL All-Star Game at SAP Center in San Jose on Saturday (8 p.m. ET; NBC, CBC, SN, TVAS).
Energy initiatives light up SAP Center ahead of 2019 NHL All-Star Game
Sharks arena more efficient, fan friendly with LED bulbs, other measures
Puck and player tracking gets TV test at All-Star Weekend
Twenty-three years after Fox's glowing puck made its debut, the NHL's next big technological advancement will be on display this weekend during All-Star festivities.
Skinner, Crosby, Josi, Burns stand out from other all-stars
Notable advanced statistics of players from each division
Bowman fondly remembers first time East played West at 1969 All-Star Game
Hockey Hall of Fame coach vividly recalls festivities at Montreal Forum
Off The Trail
The NHL's 31 General Managers: Who they are, when they started & how they've done - TheHockeyNews
Here's a team-by-team listing of the NHL's 31 GMs, including when they were hired, their win-loss record and points percentage.
Buy, sell or stand: What should each team do with the deadline approaching? - TheHockeyNews
The deadline is little more than one month away and teams need to begin contemplating their plans for deadline day. Contenders will look to buy, pretenders will look to sell and those somewhere in between might do best to simply stay put.
Agent: 40-year-old Datsyuk could pursue NHL return
With his Kontinental Hockey League contract set to expire, could Pavel Datsyuk be on his way back to the NHL? According to his agent, maybe.
Around the League
Willis: With Peter Chiarelli gone, this is what the Oilers need to do next – The Athletic
Now that Peter Chiarelli has been fired, the search for the Oilers next GM begins. But what qualifications should that person have? Jonathan Willis takes a look.
How desirable is the Oilers GM opening and what questions are prospective candidates asking? – The Athletic
How is the Oilers GM job opening viewed? Can the mess in Edmonton be fixed by Peter Chiarelli's replacement? Craig Custance examines.
Montreal Canadiens: Bergevin Was Right to Trade Galchenyuk for Domi
At times, you may end up being right for the wrong reasons. The ends justify the means, though. That's the situation Montreal Canadiens general manager Marc Bergevin finds himself in a half-year after acquiring Max Domi from the Arizona Coyotes for Alex Galchenyuk.
St. Louis Blues' Blue Line Shakeup Is Coming
The St. Louis Blues have had most of the same faces for five years or more. But for a number of reasons, that is all about to change.
The Capitals' six-game slide is highlighting the issues that could doom the defending champs - TheHockeyNews
Early success had the Capitals looking like a serious threat to repeat as Stanley Cup champions, but their current six-game slide is shining a spotlight on the issues that could doom their title defense.
Something in the water: Oilers' issues go beyond Chiarelli
The Edmonton Oilers have been sending a lot of mixed signals before and after the firing of Peter Chiarelli, but it's difficult not to make this read from Bob Nicholson's press conference on Wednesday: "We still don't get it. We still don't know what we're doing."