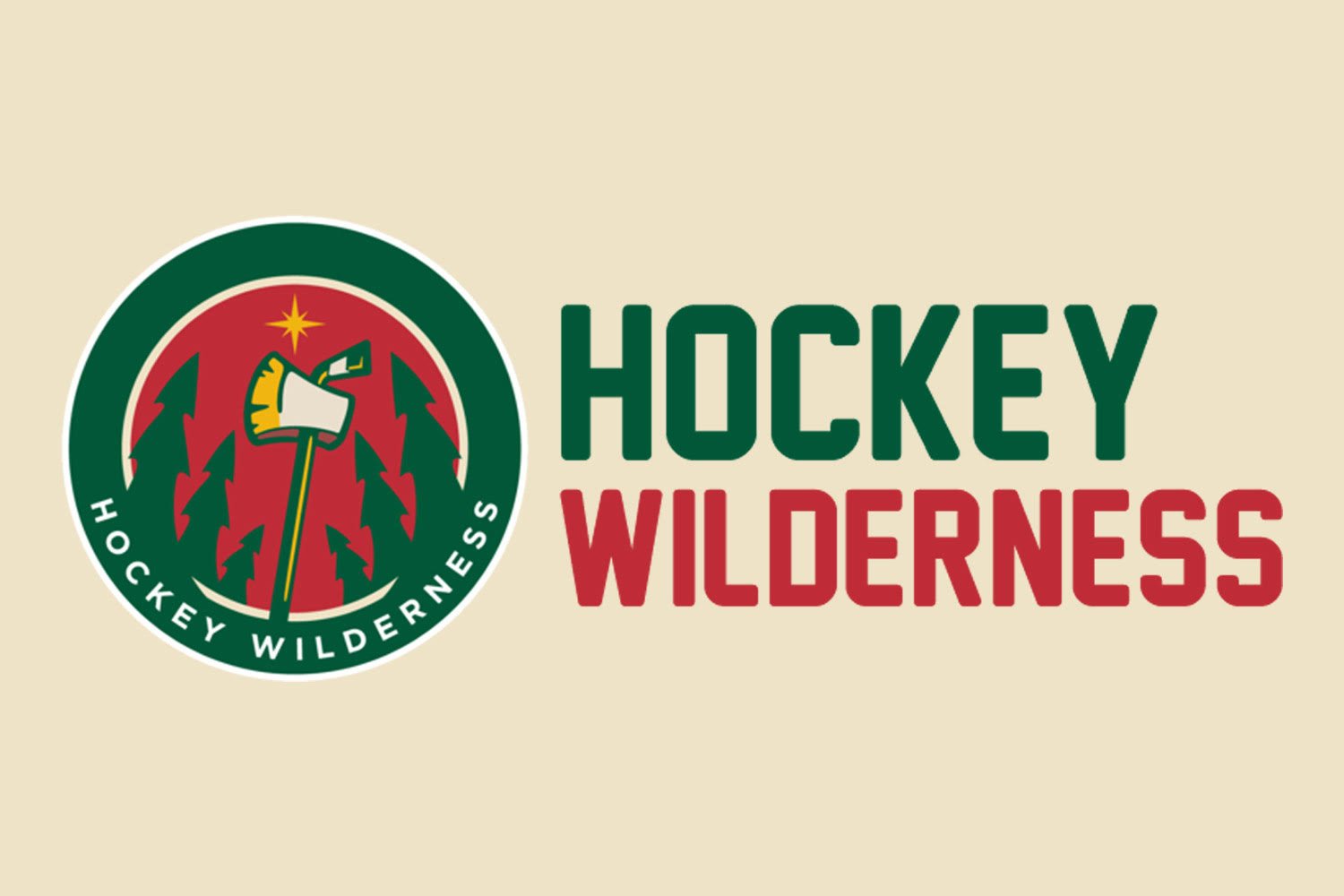 Happy Friyay Hockey Wilderness Readers!
We are still in the dog days of the NHL summer but that does not mean there is not any reason for hope. Big news might be closer than you think as Erik Karlsson rumors have resurfaced. You never know, today just might be the day! As for your beloved Wild, there isn't much to report on other than the fact that Devin Dubnyk has gotten snubbed once again, being left out of NHL Network's Top-10 goalie rankings. Say what you will about Duby, but he has been rock solid since we traded a 3rd round pick to bring him to the state of hockey and deserves to have some recognition around the league for being a top goaltender! Stats don't lie, Dubnyk is top 3 in every major stat category since he's put on a Wild sweater.
Friyay Fun Fact: On January 15th, 2014 the Edmonton Oilers traded Devin Dubnyk to the Nashville Predators for Matt Hendricks. Now they are teammates in Minnesota:)
Anyway, enough of me rambling on about how much I love Devin Dubnyk. Taking us through today's Walk is 5 Seconds of Summer's hit Youngblood.
Wild News
Wild GM doesn't offer much, but says injured players should be ready - StarTribune.com
Ryan Suter, Zach Parise and Luke Kunin are all recovering from different injuries. New GM Paul Fenton wouldn't reveal specifics but said each is progressing.
Dubnyk: Goalies on the bubble
NHL Network knows who the best players are in the League right now. They will reveal their lists in a nine-episode series that runs through the start of the regular season. The fourth episode premieres Sunday at 7 p.m. ET and focuses on the top 10 goalies.Did your favorite goalie make the list? Tune in Sunday to find out and join the conversation with the #NHLTopPlayers hashtag. Here is a preview of the series and a look at five goalies on the bubble, who just missed the top 10.
Living with Asperger's, Brady Boudreau following in his dad's hockey footsteps – The Athletic
Diagnosed with Asperger syndrome as a kid, the son of the Minnesota Wild head coach has turned a passion for hockey into a lifelong pursuit.
Fenton preaches patience at Wild Town Hall
Minnesota Wild General Manager Paul Fenton can hardly fill his gas tank or visit the grocery store without a fan offering his or her two cents on the franchise's future. He even recently suggested to his wife, Nona, that he should stop wearing so many Wild golf shirts in public.
Wild single-game tickets to go on sale Saturday, Sept. 15
Minnesota Wild single-game tickets for the 2018-19 NHL regular season will go on sale at 9 a.m. on Saturday, Sept. 15 at the Xcel Energy Center Box Office, and at 10 a.m. through Ticketmaster (800-745-3000 or ticketmaster.com).
On Frozen Pond
Minnesota Whitecaps Bolster Blue Line with Emma Stauber/Lauren Barnes
The Minnesota Whitecaps signed five new players on Aug. 22, 2018. Among them were defender Emma Stauber and defender-forward Lauren Barnes.
Off the Trail
Interest in Karlsson picking up again - TSN.ca
After a summer of mostly quiet on the Erik Karlsson front, things could be picking up again.
Coyotes will try Galchenyuk at centre - TSN.ca
Arizona Coyotes head coach Rick Tocchet is ready to give Alex Galchenyuk a chance to play his preferred position in his first season with the team.
NHL farm system rankings: No. 7 Detroit Red Wings – The Athletic
The Wings have begun a rebuild after a long period of contention. After a bit of a limbo period, they have added some legitimate top talent to their pipeline.
Strang: When will we see a woman behind an NHL bench? – The Athletic
There is reason to believe attitudes are changing in the NHL and the traditional path to coaching won't be the only option.
Humboldt Broncos president Kevin Garinger steps down: 'I have to take some time' – TheHockeyNews
Kevin Garinger, who shepherded the Humboldt Broncos and much of the hockey world through the darkest period in the history of Canadian sports, has stepped down after one year as president of the Saskatchewan Jr. League team.
Foursome of RFA defensemen playing contract waiting game with training camp on horizon – TheHockeyNews
Four high-profile young defensemen, including the Edmonton Oilers' Darnell Nurse and Calgary Flames' Noah Hanifin, remain without contracts for next season, and they're stuck playing the waiting game.
NHL top 25 under 25: Ranking hockey's best young stars for 2018-19 | NHL | Sporting News
A 10-person panel comprised of Sporting News hockey editors and contributors submitted ballots ranking the 25 best NHL players under the age of 25 for the 2018-19 season.