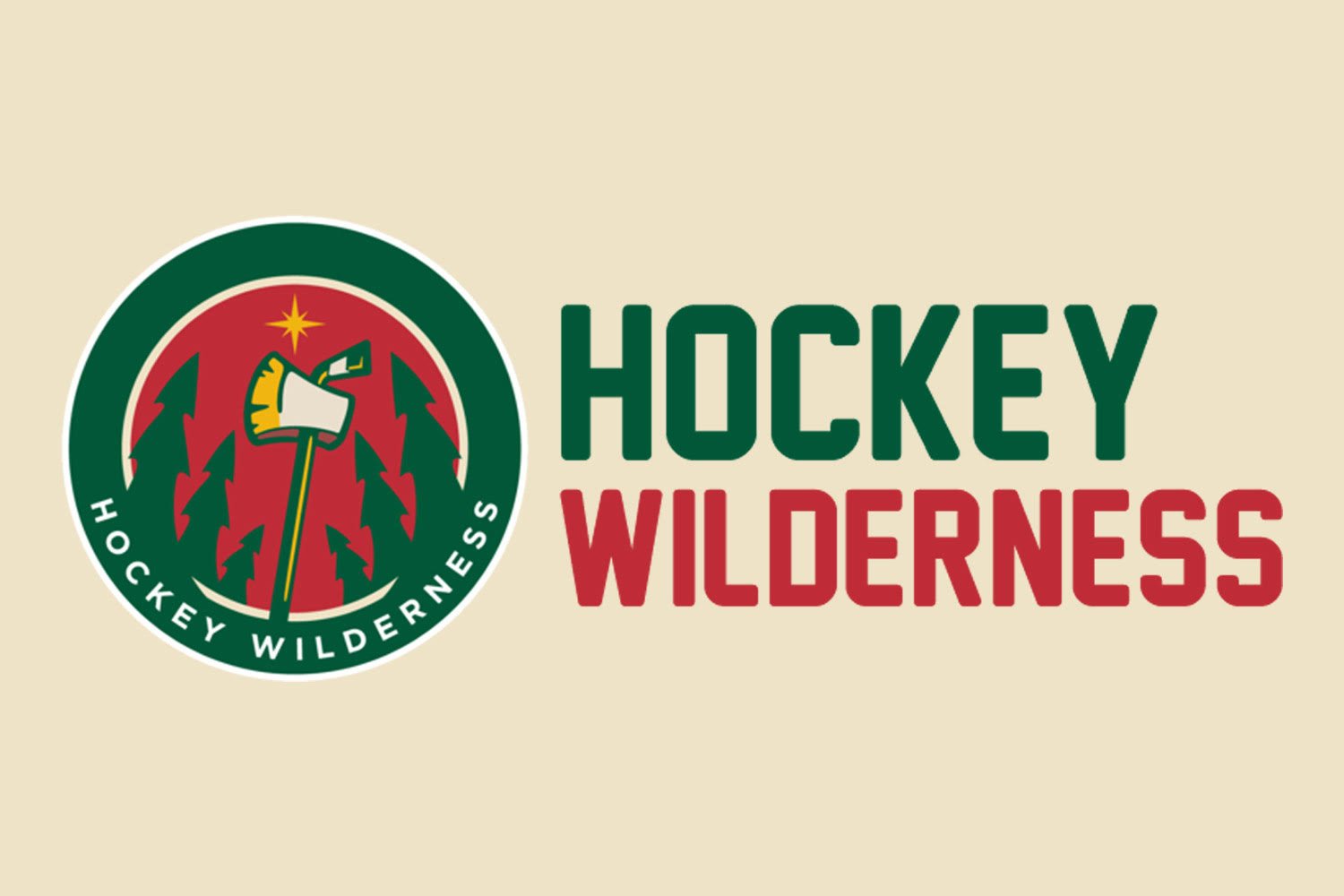 Tonight, the Wild head on a quick road trip to take on the team known by all as their "expansion cousin", the Columbus Blue Jackets. And as former youth hockey player who had a same-age cousin play in his league, I can honestly say - it's always fun to beat your cousin.
The Wild and Blue Jackets have matched up fairly evenly over the past 18 years. Consider the following head-to-head statistics:
Overall record vs. Columbus: 26-21-1-8 (one tie)
Overall record at Nationwide Arena: 9-14-1-3
Goals: Blue Jackets lead 140-135
PP Goals: Wild lead 38-33
Shots: Wild lead 1586-1572
When scoring first: Blue Jackets 22-10-1 (.667), Minnesota 16-7-1 (.667)
This year, the Wild and the Blue Jackets each carry matching 14-8-2 records into tonight's tilt. However, records are where the similarities end between these two teams in 2018. Columbus scores a lot of goals (84, 5th in the league), but lets in quite a few as well (77, 24th in the league), and struggles on special teams (23rd on the PP, 20th on the PK). Despite recent struggles, the Wild are much more stingy in net, ranking 6th in goals allowed (66) and 3rd on the PK.
Will the Wild show up and play three periods of strong hockey, or continue a recent trend of falling apart in the 3rd? Will the defense rebound after collapsing last game against the Coyotes? 
In the meantime, let's pregame with a band I once called "The Beatles of the 2000s" to rile up a coworker, as we take a look around the league in today's walk.
Wild News
Wild hopes to shore up leaky third periods - StarTribune.com
A letdown against Arizona on Tuesday was the third happenstance in four games.
Brent Who? Minnesota Wild's Matt Dumba Is Top-Scoring D-man in NHL
More than 7 years since the Wild traded Brent Burns and finally, there's a reason to stop wincing about dealing away one of the NHL's most potent defencemen
Smarting from bad loss, Wild seek atonement in Columbus
Still smarting from Tuesday's bad loss to Arizona, the Wild seek atonement on one-game trip to Columbus.
Minnesota Wild: Could Nino Niederreiter be a one-for-one trade piece?
There have been a few one-for-one deals in the league of late. Maybe the Minnesota Wild might consider swinging one for Nino Niederreiter?
Wild Warmup: Minnesota at Columbus
The Wild will look to get back on track Thursday when it faces the Columbus Blue Jackets at Nationwide Arena.
Wild Walkthrough: Eric Fehr's addition big reason for Wild's dramatically improved penalty kill – The Athletic
The Athletic reviewed the opening faceoff of each of Minnesota's 82 penalties taken, and specifically what happened directly after them.
Wild on developing third-period meltdown trend: 'It's our job to fix it' – The Athletic
There was a noticeable difference in the Wild's practice after another late disintegration.
Russo: Dubnyk, the Brodin-Dumba pair crater during Wild's latest home-ice meltdown – The Athletic
Tuesday night, the Wild continued a recent trend of blown leads and suffered what had to feel like their most deflating home-ice loss in years.
On Frozen Pond
Miller out five weeks for Bruins with cartilage injury to larynx
Kevan Miller will be out five weeks for the Boston Bruins because of a cartilage injury to his larynx.
Central Intelligence: Early-season coaching changes inside the division
A quarter of the way through the regular season, things inside the Central Division are, what many prognosticators thought they would be.
Down Goes Brown: Finding (and fixing) every team's most painful draft regrets – The Athletic
Let's find the most painful draft possible for all 30 teams that have been around long enough to know they screwed up.
Canadian sports leagues are stopping use of 'midget'
Canadian sports leagues are working to phase out the term "midget" from their organizations.
CWHL loses major investor as Roustan Capital withdraws financial support - The Ice Garden
Letter posted to Roustan's websites details why
Returning familiar faces among 44 players at Team USA Winter Training Camp - The Ice Garden
Is this the start of Alex Carpenter's comeback?
Q&A: Amanda Kessel, Amanda Pelkey on the future of the U.S. women's hockey team – The Athletic
After bringing home a gold medal, the work of growing women's hockey has just begun for two of the U.S. team's stars.
Trade Talk
Boston Bruins: 3 Trade Targets at Center
TradeCentre: Five goaltenders who could be on the move - TSN.ca
Nylander contract status with Maple Leafs concerning to Matthews
William Nylander's potential return to the Toronto Maple Leafs before the deadline for restricted free agents to sign for this season was on the mind of Auston Matthews on Wednesday.
Don't You Dare: The Argument for Trading Cam Talbot
While Mikko Koskinen is on fire for the Edmonton Oilers, it would be a mistake to try Cam Talbot with the uncertainty surrounding both players futures.
Around the League
Matthews puts up three points in return as Maple Leafs down Sharks - TSN.ca
Ritchie scores twice, Ducks beat Panthers - TSN.ca
Bertuzzi scores late goal, Red Wings beat Blues - TSN.ca
Seguin scores controversial overtime goal as Stars down Flames - TSN.ca
Avs overcome Crosby's natural hat trick, beat Pens - TSN.ca