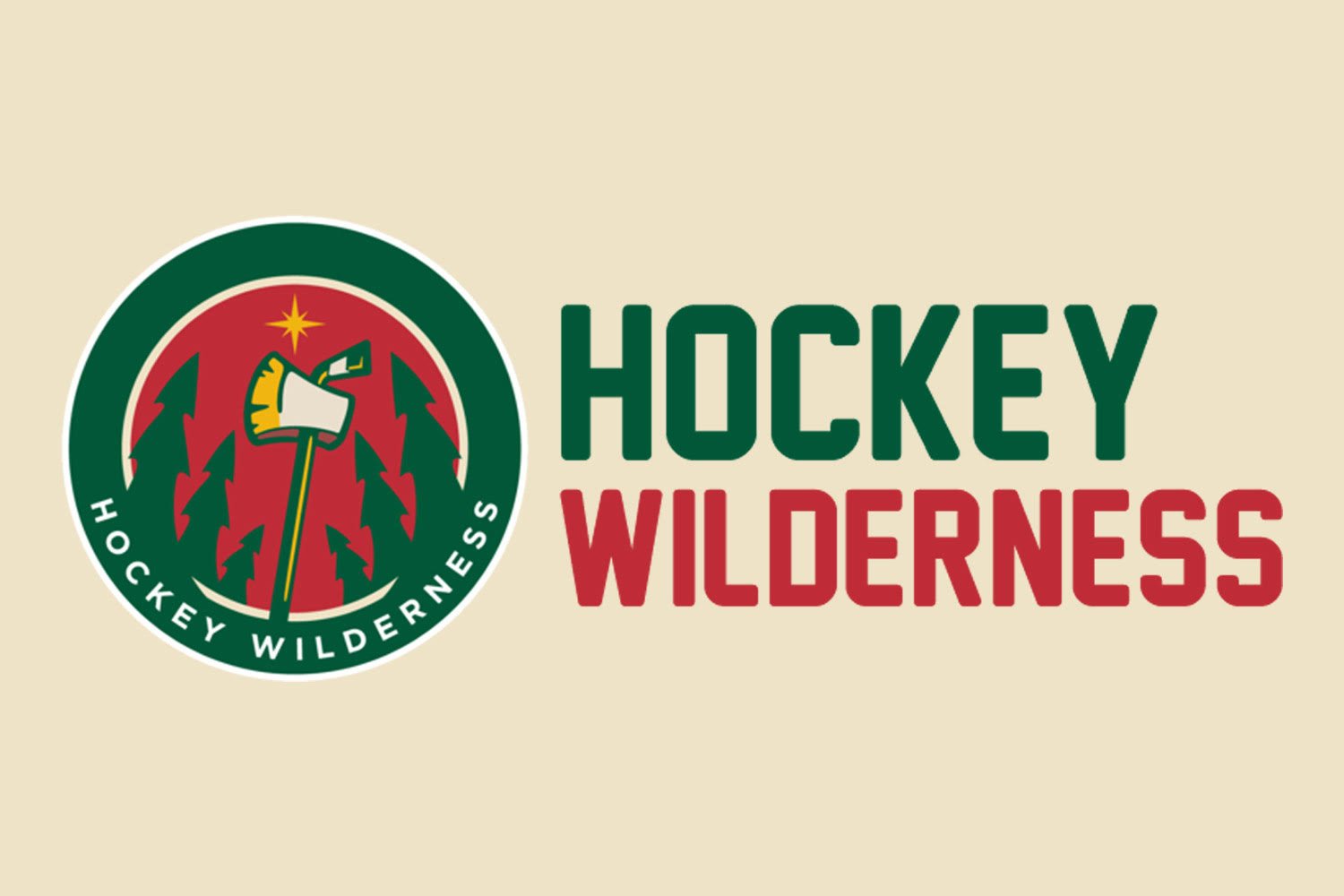 Well, it's that time of year again. A fat old man is about to break into your house, and yet rather than considering ways you can seal off that chimney and protect your family, all you can think about is how the Minnesota Wild have won nine games in a row and are now just four points behind the Chicago Blackhawks for the Central Division lead. Don't worry, you're not alone. These guys are playing very good hockey, and they've been fun to watch lately, so all of Hockey Wilderness has been a bit distracted by their winning streak.
HOT TAKE ALERT!!! As the Wild enter their second of back-to-backs, I want to pose a question for you to ponder... Who made up the rule that the back-up goalie must play the second night in these situations, and why are we living by this rule? Yes, goalies get dehydrated when they play an NHL hockey game, because they sweat a lot. But you know what fixes that? Drinking water after the game. They don't necessarily face any more shots or spend any more time in their stance than... say... a college goaltender, where school schedules require them to play almost exclusively back-to-backs on Fridays and Saturdays. If they can do it in college, why can't they do it in the NHL? And if you ARE going to split the back-to-backs between two goalies, why not have your back-up play the first night, when the troops are better rested. Doesn't that give you a better chance to win both games? Anyway, here's hoping that Bruce Boudreau let's Devan Dubnyk give it the old college try tonight in Manhattan, because he definitely gives them the best chance to win this very difficult test.
Today's song is in the spirit of the season, an intense all-cello rendition of Carol of the Bells. It would be cool, if it weren't for the guy's wraparound earmuffs.
Wild News
The Wild would like to remind you that they're red-hot, too | ProHockeyTalk
In defeating Montreal, Minnesota's now won nine in a row.
Recap: Dubnyk and Wild Outlast Canadiens
Dubnyk stands tall again.
Wild signs lease for practice rink at former Macy's in St. Paul - StarTribune.com
"Talking 'bout practice."
Rested Rangers try to end Wild streak
NEVER!!!
NHL Three Stars: Hartnell's hat trick; Dubnyk bests Price; Jagr makes history
Dubnyk, Number 2 on Yahoo, Number 1 in our hearts.
Tending the Fields
World juniors preview: Forward depth puts Team USA in position to contend for go
There's that Kunin guy on the team, right?
On Frozen Pond
Defense prevails as Hill-Murray and White Bear Lake tie
Two perennial powerhouses faced off Thursday.
ASU hockey embraces first European players
Big change of scenery, and big steps for college hockey in the desert.
Off the Trail
Here's what every NHL team would look like in a 'Christmas Day' uniform | FOX Sports
Hard-hitting stuff here from the good folks over at Fox Sports.
Women's hockey player from United Arab Emirates moved to tears by Capitals' surprise - The Washington Post
Awesome story and video. Peter Bondra's heart grew three sizes that day.
Thomas Vanek's Price Tag
Vanek getting some praise in the Motor City.
Jackets win streak reaches 11
The only team hotter than the Wild...
Jaromir Jagr passes Mark Messier for second in NHL all-time points
This guy is still playing?!
The Wild are back in action tonight at 6:00PM Central, as they take on the New York Rangers at Madison Square Garden. My Game Preview will up at 12PM Central today. Give it a read!