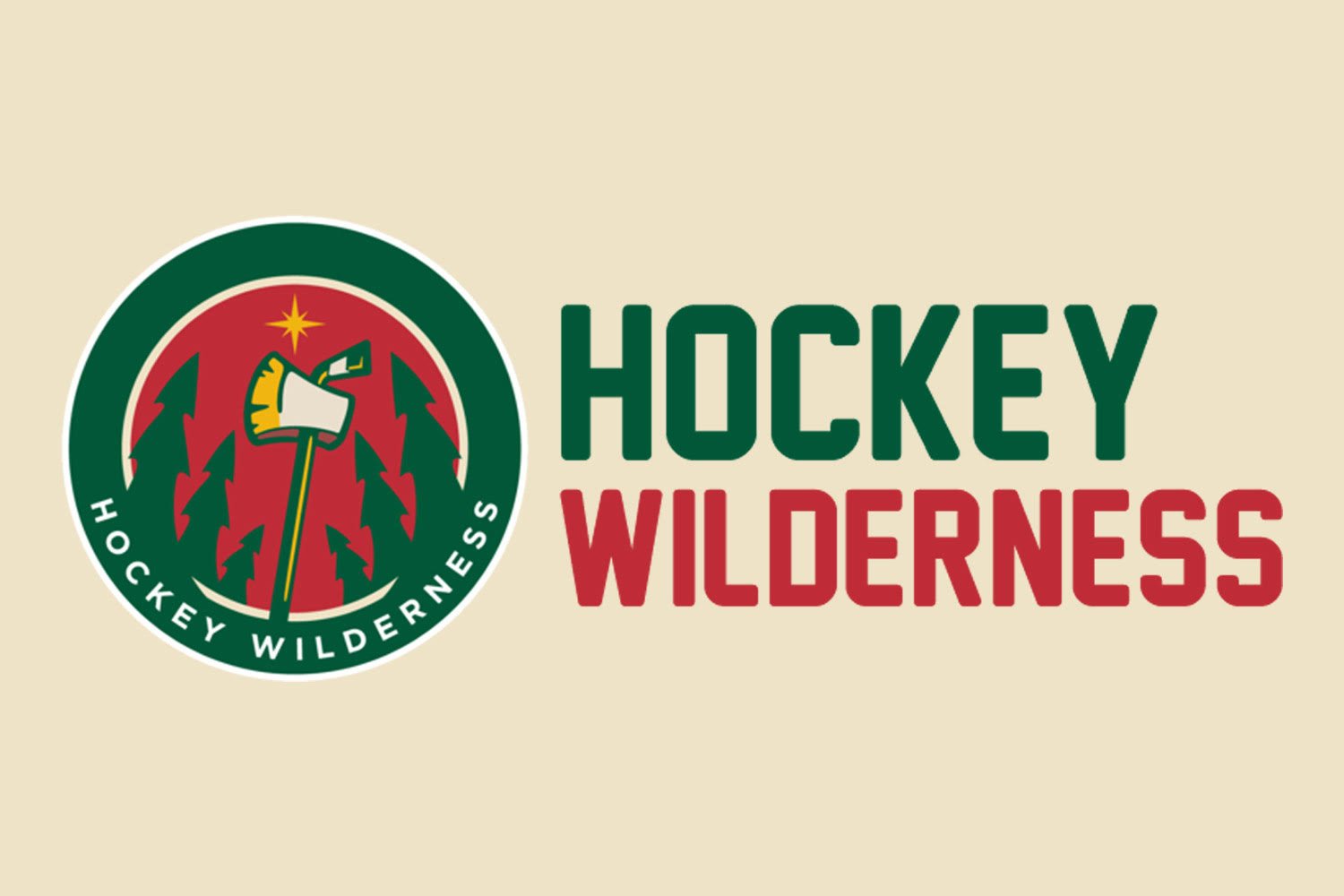 Happy Friyay and A HAPPY START TO THE NHL SEASON!
That's right. The Minnesota Wild officially report to training camp today. (Although, many of the Wild have already been skating together during captains' Koivu's practices) The Wild open up camp today with 61 bodies trying to compete for a spot. I love this time of year. It is almost as if you can smell the competitiveness in the air.
In non-Wild related news, a lot went down yesterday in the world of hockey. The big news, Erik Karlsson was finally traded and is heading to the San Jose Sharks. The Dallas Stars locked up star forward Tyler Seguin to an 8-year contract worth $78.8 million (AAV $9.85M). Two new players will carry the "C" on their chests this season, as the Arizona Coyotes and Carolina Hurricanes announced Oliver Ekman-Larsson and Justin Williams will be their captains, respectively.
Friyay Fun Fact: Have you ever heard of the Richard Riot? The 1955 riot was named after Montreal Canadiens star, Maurice "Rocket" Richard. Following a violent altercation on March 13 in which Richard hit a referee, NHL president Clarence Campbell suspended him for the remainder of the 1954-55 season, including the playoffs. On March 17, Campbell attended the Canadiens' first game after Richard's suspension at the Montreal Forum. His presence provoked a riot at the Forum that spilled into the streets. The riot caused an estimated $100,000 in property damage, thirty-seven injuries, and 100 arrests. The incident also likely cost Richard the 1954–55 scoring title.
Taking us through our meaty Walk this morning is Pray to God by Calvin Harris.
Wild News
Wild training camp roster set at 61 players
Minnesota has invited 61 players to Wild training camp that starts on Friday, Sept. 14 at 9 a.m. at Xcel Energy Center.
One year later, Zach Parise is healthy, happy and hopeful for this Wild season – The Athletic
Just 12 months after being in so much pain he could barely move, Zach Parise is ready to pick up where he left off for the Wild in 2018-19.
Training Camp Buzz: Bergeron not ready to skate with Bruins and Suter cleared for Wild
Welcome to the 2018 preseason! Veterans are reporting to training camps, and most will hit the ice Friday.This is a busy time, with rookies looking to make a name for themselves and veterans trying to lock down roster spots.
Coyle ready to turn the page on injury-plagued campaign
Charlie Coyle is ready to turn the page. One of the most durable players in Wild history, Coyle sustained a broken leg in the third game of the season last year, the first of a couple serious ailments that never allowed him to get into a groove.
Ryan Carter joins Wild business staff
ST. PAUL -- The National Hockey League's (NHL) Minnesota Wild announced today that the team has hired Ryan Carter to its business staff.
Wild announces local broadcast schedule
ST. PAUL -- The Minnesota Wild, in conjunction with FOX Sports North (FSN) and KFAN 100.3 FM, has announced the team's local broadcast schedule for the 2018-19 National Hockey League (NHL) season.
They're back: Old-look Wild prepares for first season with new general manager - StarTribune.com
Wild players wondered if the firing of GM Chuck Fletcher was just the first domino to fall in a complete team makeover. Turns out the team returns mostly intact for 2018-19.
On Frozen Pond
Minnesota Whitecaps Roster Now Filled With Schlagel, Martinson Signings
The Minnesota Whitecaps have filled their 25-player roster by adding blueliners Amy Schlagel and Lisa Martinson to their 2018-19 NWHL squad.
Off The Trail
Bungling of Karlsson trade a sign all hope is lost until Senators are sold – TheHockeyNews
Wow. Just wow. You know it's bad when the worst news of the week in Ottawa is not that the Senators traded their best player in franchise history for Six Assets. Nope.
Acquiring Erik Karlsson at 'rental' price is a coup for Sharks – TheHockeyNews
It wasn't the Tampa Bay Lightning or Dallas Stars after all. After months of speculation, the San Jose Sharks emerged from the depths to win the Erik Karlsson sweepstakes. The price they paid, juxtaposed with the impact a future Hall of Famer will have, makes this trade an absolute coup for San Jose.
Erik Karlsson's final day as a Senator overshadowed by sadness - Sportsnet.ca
Erik Karlsson's time as an Ottawa Senator has gradually yet suddenly expired sooner than he ever wished it to.
Stars, Seguin both come out winners on eight-year, $78.8-million extension – TheHockeyNews
If you're going to make an announcement, make it in style. That's what the Dallas Stars did Thursday, releasing a nostalgia-inducing, Super Mario-style video of an eight-bit Tyler Seguin blasting his way to an eight-year, $78.8-million contract extension.
Ekman-Larsson named Coyotes captain
Oliver Ekman-Larsson was named captain of the Arizona Coyotes on Thursday.
Williams named captain of Hurricanes
Justin Williams was named captain of the Carolina Hurricanes on Thursday.
Schneider could miss start of regular season for Devils
NEWARK, N.J. -- Cory Schneider will not play in any preseason games and could miss the start of the regular season for the New Jersey Devils, general manager Ray Shero said Thursday.
NHL 19: Top 10 Player Ratings By Team - Pacific Division
Which players are ranked the highest on each team in the Pacific Division in NHL 19? Find out before the game's official release!
NHL 19: Top 10 Player Ratings By Team - Central Division
Which players are ranked the highest on each team in the Central Division in NHL 19? Find out before the game's official release!
NHL 19: Top 10 Player Ratings By Team - Metropolitan Division
Which players are ranked the highest on each team in the Metropolitan Division in NHL 19? Find out before the game's official release!
NHL 19: Top 10 Player Ratings By Team - Atlantic Division
Which players are ranked the highest on each team in the Atlantic Division in NHL 19? Find out before the game's official release!
Islanders goalie Robin Lehner opens up about his addiction and bipolar diagnosis: 'I could not stand being alone in my brain' – The Athletic
In this exclusive first-person essay, the New York Islanders goaltender opens up about his struggles with alcohol and drugs, his bipolar diagnosis and how he 'is truly ready to battle now.'
Pronman: How does the return for Erik Karlsson impact the Senators' rebuild? – The Athletic
The Senators are betting the assets acquired from the Sharks are worth a franchise defenseman.
What's next for 'ultimate family man' Steve Yzerman? – The Athletic
Steve Yzerman will become an advisor for the Lightning, but will it be a lasting role for the former GM?
Pronman: Top 100 NHL prospects entering the 2018-19 season – The Athletic
Corey Pronman ranks all of the best players in the pipeline to become NHL stars.