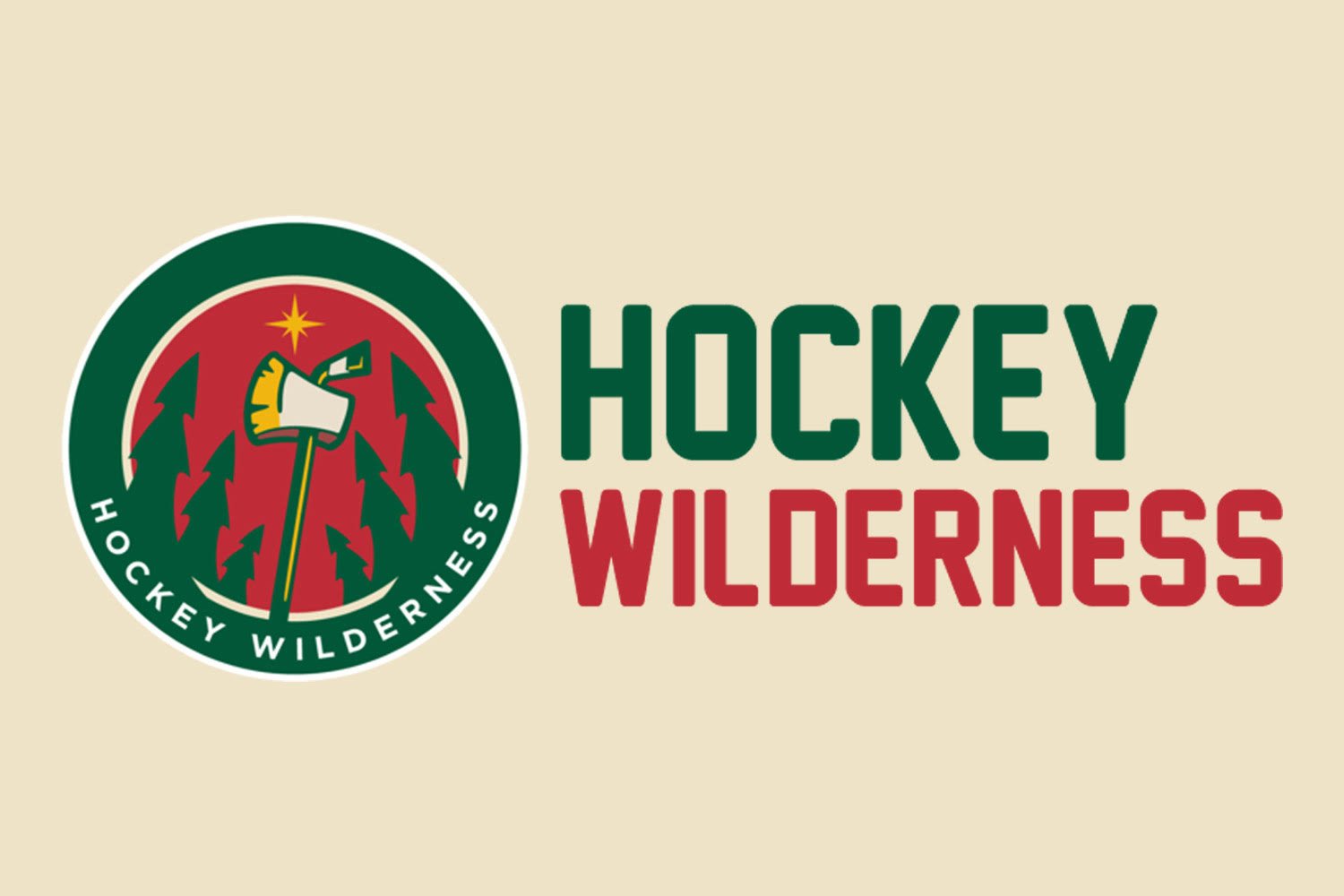 With still another day until the Wild head to Washington and the NCHC Frozen Faceoff, the NHL provided us with a fun diversion to noodle over: the 2018-2019 NHL Players Poll.
Most of the questions and answers were unsurprising. Connor McDavid and Sidney Crosby are really good, and other players think so. Alex Ovechkin has a really hard shot. Brad Marchand is kind of a dink (for lack of a better, less SFW word). However, there was one question that earned the Wild an accolade, or rather, the Wild's hockey ops staff...
Which arena has the best ice?
The runaway winner was Montreal's Bell Center with almost 30% of the vote. But coming in a respectable fourth was your Xcel Energy Center with 8.5%. Must be something in the collection of pond and lakewater that makes our ice so special.
Seriously though, kudos to the Xcel staff for putting together a respectable surface on which to play, three ounces at a time.
Another takeaway from the player poll... hockey players aren't incredibly creative. When asked "Who is your favorite non-hockey athlete", leading responses included Tiger Woods, Roger Federer, Lebron James, Tom Brady and Lionel Messi. I suppose all that means is that game respects game.
For the rest of the responses, check out the results here.
Even though the local landscape is a little dry today, lots of NHL news and notes to go around in today's walk.
Wild News
Shooter's touch of Wild's Donato has been years in the making - StarTribune.com
Ryan Donato's neighbors may not haved liked it, but Wild is reaping the reward.
Postgame: Wild's Zucker hasn't slowed down after escaping serious injury - StarTribune.com
Wild winger Jason Zucker had five shots in a 3-1 loss to the Avalanche on Tuesday night at Xcel Energy Center.
John Shipley: Wild fighting more than their last few opponents – Twin Cities
After battling themselves and the rest of the NHL for most of a season, the Wild are now fighting enemies more indefatigable: time, history, reality.
Wild's missed chances dig a deeper hole as they inch ever closer to the end – The Athletic
The Wild had chances to pick up points Tuesday night. Instead, the home woes continued and their playoff hopes dwindled even more.
Providing Donato opportunity was key to him unlocking potential with Wild - TheHockeyNews
The Boston Bruins needed to address a need prior to the trade deadline, but it came at the cost of trading rising star Ryan Donato.
Wild, Minnesota Hockey to honor state champs at 'Skate for State Night'
The Minnesota Wild and Minnesota Hockey on Wednesday announced details for "Skate for State Night" on Monday, March 25.
Tending the Fields
All Things Gritty
Gritty voted best hockey mascot by NHL players | 6abc.com
Gritty is not just popular among hockey fans, he is a big hit with hockey players, too!
On Frozen Pond
Wild's UMD connections reminisce on championship moments in hometown
Stalock, Brown and Swaney reflect on experiences as Bulldogs in Xcel Energy Center
Top ten finalists named for 2019 Hobey Baker Award | College Hockey | USCHO.com
The Hobey Baker Memorial Award Committee announced Wednesday the top ten candidates for the 2019 award honoring college hockey's top player (photo: Jim Rosvold/Hobey Baker Award).
Former Gophers goalie Robson feels right at home with Wild - StarTribune.com
Robson can appear in the regular season, but he's ineligible for the playoffs because he wasn't on the Wild's reserve list at the trade deadline.
Off The Trail
'My whole immediate family should be dead': How Austin Czarnik overcame the odds to become an NHLer – The Athletic
Despite his talents, Austin Czarnik has been passed over again and again. But qualities instilled by his family help him stay the course.
Analyzing 16 years of NHL draft data to see which teams have done it the best (and worst) – The Athletic
A look at 16 years of NHL draft data, which includes more than 3,500 players, to see which teams have found success and which ones have not.
NHL draft lottery - key dates, schedule and how it all works
Are there actual lottery balls? Why is there a lottery to begin with? Is Gritty allowed to represent the Flyers? We answer all the big questions.
The few interesting findings from the NHLPA Player Poll
For another season, the NHLPA's several hundred active members were baited and cornered into answering questions about the best and worst belonging to their own pro hockey fraternity.
Hockey Analytics & Advanced Stats Can Take out the Guesswork
Advanced statistics and analytics can help NHL teams predict players' future production and optimize player personnel decisions.
Around the League
With Stamkos, Point and Kucherov in a linear attack, Tampa's power play is nearly unstoppable – The Athletic
Stamkos, Point and Kucherov could become the first trio of teammates in the post-lockout era to all finish in the top-5 in PP production.
LeBrun: Hurricanes owner Tom Dundon and the question of the Carolina GM job – The Athletic
Whichever way Dundon goes with the eventual GM decision, one thing we do know is that he's not afraid to shake the apple cart.
How the Calgary Flames turned into legit Stanley Cup contenders
The sentiment that your best players need to be your best players is certainly well-travelled and overused, but that's all the Calgary Flames needed to turn from playoff no-shows into legitimate Stanley Cup contenders in less than 12 months.
Elvis has left Switzerland. Have the Blue Jackets found their replacement for Sergei Bobrovsky? - TheHockeyNews
Elvis Merzlikins is on his way to the Blue Jackets, and hopes are high in Columbus that he can be the heir to the goaltending throne that will be vacated by longtime starter Sergei Bobrovsky, who is expected to leave as a free agent this summer.
With rare feat, Backstrom highlights again why he's among NHL's most under-appreciated stars - TheHockeyNews
Nicklas Backstrom has spent his career in the shadow of Alex Ovechkin, but he belongs to be mentioned among a rare class of talent and continues to build a case for eventual Hall of Fame induction.
Dominant play of Barkov and Huberdeau a bright spot in down season for Panthers - TheHockeyNews
Even with Florida expected to miss the playoffs, Aleksander Barkov and Jonathan Huberdeau showcased why they're one of the best forward duos in the NHL this season.