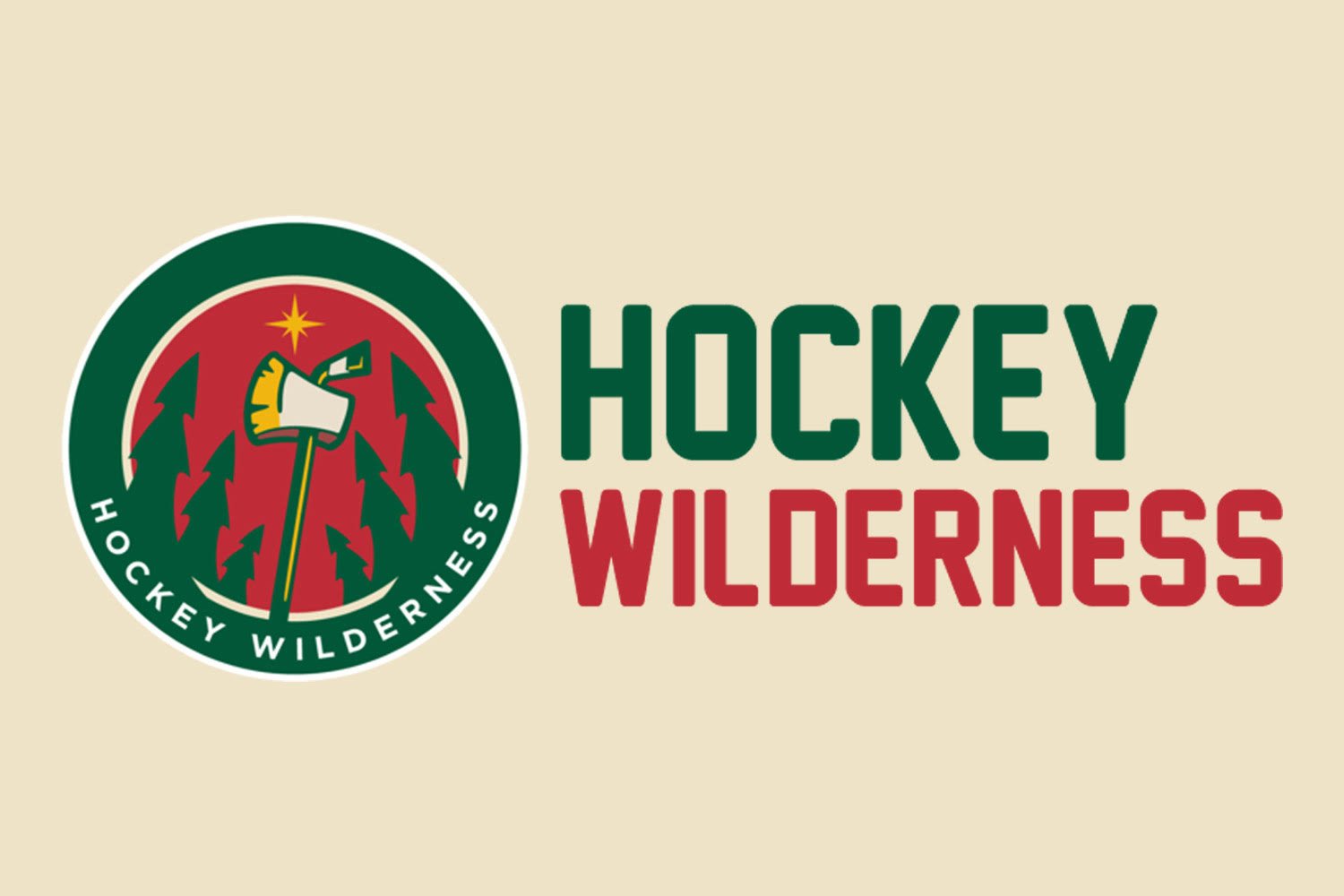 Well, the Wild weren't in the playoffs last time I walked with you...
and they are today. So, hello from the other side.
Stick Tap
Bananas Boys Basketball Game Goes To 4th OT On Full-Court Shot, Is Won On Buzzer-Beating Three | Deadpan
You gotta read this. What a nuts game!
Wild News
Jason Zucker to Return Against Buffalo | The Hockey Writers
The Minnesota Wild will get a key piece of their offensive attack back when they visit the Buffalo Sabres on Saturday. Jason Zucker will re-enter the lineup for the first time since getting injured in the Stadium Series match against Chicago on Feb. 21.
Postgame: 2 power-play goals + 0 penalties = 1 more Wild win | StarTribune.com
Update: John Torchetti said Jason Zucker will return Saturday against the Sabres for the first time since sustaining a concussion Feb.
Under new coach, Pominville wipes the slate clean | StarTribune.com
The former Buffalo Sabres captain enters Saturday's matinee against his old team with five goals and 12 points in the past nine games. His shooting percentage the first 56 games of this season was 4 percent. For the past nine games, it has been 25 percent.
Wild enter world of advanced NHL analytics | Twincities.com
"No one particularly knows what teams are doing," Harder said. "Everyone has their interest in keeping things close to the vest."
From Frozen Pond
Hermantown sets sights on ending six-year run as runner-up | Star Tribune
The Hawks have six consecutive appearances in the Class 1A boys' hockey championship game, and six consecutive losses.
Gophers' women's hockey players 'love to hang banners' | StarTribune.com
Gophers center Hannah Brandt, left, faced off against St. Cloud State's Alyssa Erickson in a game this season. Brandt, a two-time All-America player, has appeared in three NCAA title games.
Wisconsin women's hockey: Ann-Renée Desbiens named Patty Kazmaier Award finalist | Bucky's 5th Quarter
The Badgers' goalie was named one of the top three players in the country.
Gophers Beat MSU 4-2, Clinch 1st Round Bye in Big Ten Tournament | The Daily Gopher
The Gopher Hockey team got a clutch late game-winning goal from freshman Tommy Novak and defeated Michigan State 4-2 Friday night.
NCAA Women's Hockey: What to Watch, Week 25 | Victory Press
Come back each week for a breakdown of the most interesting upcoming games, how to watch or listen to them, and some thoughts on the movers and shakers of the previous week.
A Guide to the NCAA Women's Hockey Post-Season | Victory Press
There are four conferences -- CHA, ECAC, Hockey East, and WCHA -- and each of them have a conference tournament.

Off the Trail
The Human Element of the NHL Trade Deadline | The Hockey Writers
I often see the argument that getting uprooted from their homes and families should be easy because they have millions of dollars to comfort them. Now I'm not a professional hockey player, but I can't see how a pile of money makes moving 20 hours away from your friends and family much easier.
Calgary's Disastrous Goaltending Problems | The Hockey Writers
But unlike most teams who have a declared starter, Calgary's crease situation isn't as simple as that. The Flames have four goaltenders on their roster, with Jonas Hiller, Karri Ramo, and Joni Ortio all having started for the team this season, and Niklas Backstrom, who came over from the Wild at the trade deadline.
Max Domi Handed Automatic 1-Game Suspension | The Hockey Writers
The suspension stems from Domi instigating a fight during the final five minutes of Thursday's 5-1 loss to the Anaheim Ducks.
Jersey Fouls of the Week: Stadium Series rejects | Puck Daddy - Yahoo Sports
The last two weeks the NHL played their last two Stadium Series games, which means no more spots for large concentrations of jersey fouls this season. Fortunately a few fouls from the Stadium Series have continued to trickle.
NHLPA says World Cup has 'no impact' on Olympic decision | Puck Daddy - Yahoo Sports
The two accepted truths about the new World Cup of Hockey are that (a) it's a blatant money-grab from the NHL and the NHLPA, at a time when revenue streams are being tapped to full capacity in North America and (b) it's an international tournament whose success is meant to rattle the cages of the IOC and the IIHF.