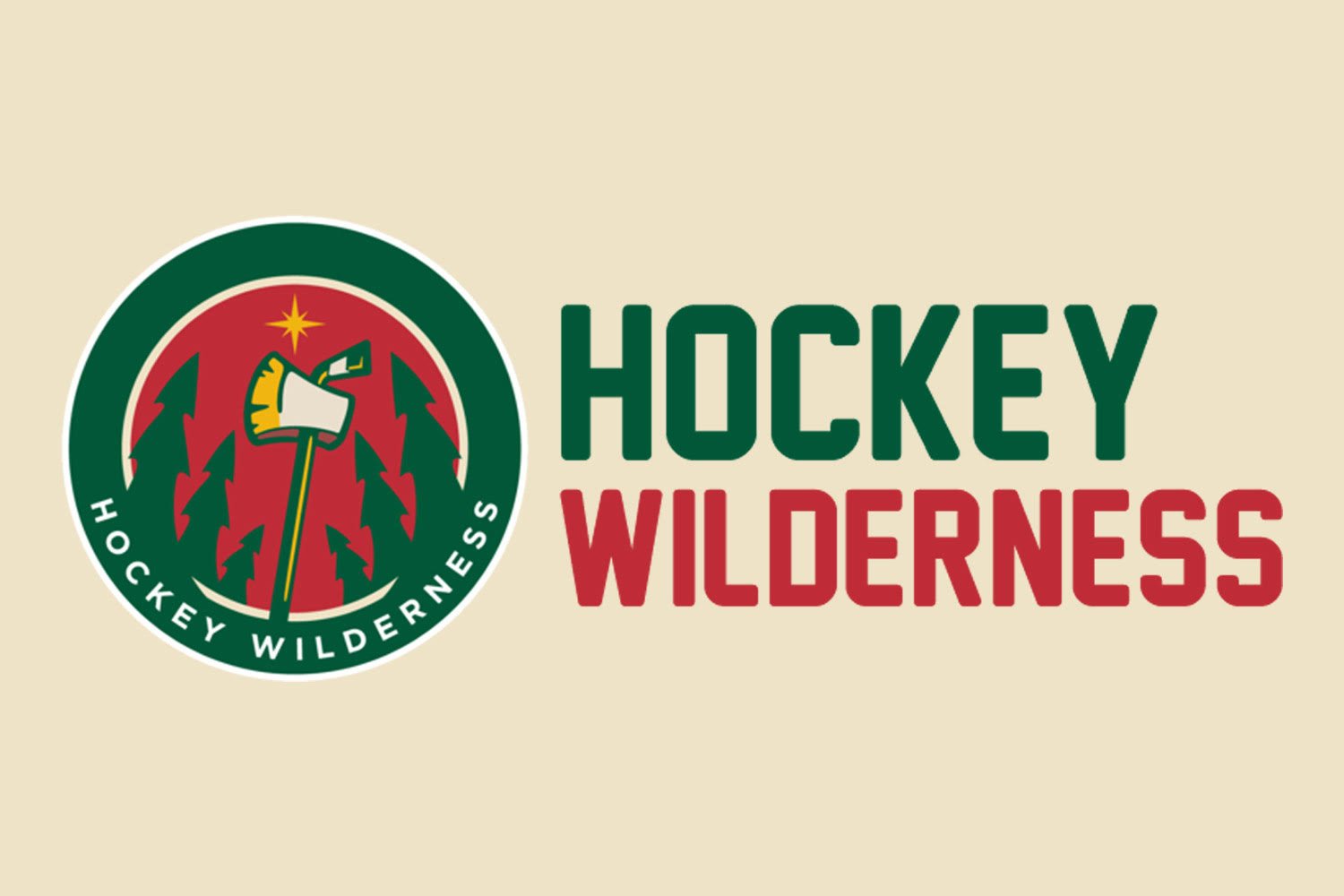 The players were nestled all snug in their beds, while dreams of the playoffs danced in their heads. The team's found their game and that is the reason, the Kaptain is having a big bounceback season. Vanek and Suter are also aboard - the comeback train, because all have scored. The young guns and top-4 defense are signed, and on Spurgeon's new contract they have all dined. Wild fans have just one wish to enter, on their Christmas list is a shiny new center. But what will that cost and who could be out? We'll just have to see if a trade is about.
Where, during break, should a hockey fan go? Well, duh, we're in Minnesota - we've got Russo! "That's not all," you say with a laugh, well hooray for us - we've also got Graff. Hockey Wilderness, Wild Xtra and Young Levi too, all of the blogs will help you get through. Joe Bouley and Tony, The Noogie and Ger - Jack, Barry, Chris and Alec are there. Dakota and Dustin, The Dexster and B, all of the writers you keep coming to see. So, from our family to yours in all sorts of ways, we wish you safe travels and Happy Holidays!
I've probably seen better light displays, but not set to this seriously rocking Christmas mash-up by the Trans Siberian Orchestra. We Walk.
Wild News
Postgame: Disallowed goals, tired, stingy teams result in little offense in Wild victory - StarTribune.com
Not a shock that tonight was a tight-checking, fight-for-every-inch, unenergetic affair at times.
Canadiens drop 5th straight in loss to Wild - Sportsnet.ca
Les Habitents still have 40 points, but are definitely in a tailspin
The Airing of Grievances - Articles - Articles - Homepage - Wild Xtra
Ah, Festivus.
The Wild's Defense: Who Gets Traded? - Minnesota Wild - Articles - Homepage - Wild Xtra
Someone? No one? EVERYONE?
Thoughts from the Stands: Some unimportant Wild schedule gripes
Heather examines the craziness that is the schedule of the Wild
Tending The Fields
Auston Matthews, Zach Weresnki highlight USA's World Junior roster - CBSSports.com
Team USA's roster is set for the 2016 World Junior Championship, which begins Saturday. Here's five things to know about the U.S. roster.
U.S. Sets Final World Junior Roster
USA Hockey has set their final World Junior roster for the upcoming World Junior Championship in Helsinki, Finland. There was another surprise among cuts.
On The Frozen Pond
NCAA Hockey 101: Realistic first-half Hobey hopefuls | Puck Daddy - Yahoo Sports
"Hey, what about the Hobey?"
Off The Trail
Bruins broadcaster sings Christmas song during hockey fight (Video) | Puck Daddy - Yahoo Sports
This is a TREAT from Jack Edwards.
Swiss hockey team bus attacked by stone-throwing fans, coach injured | Puck Daddy - Yahoo Sports
Glad Nino is in the NHL.
Rumor Roundup: Stamkos, Maple Leafs, Nashville and More!
The daily rumor roundup takes a look at some of the latest rumors making waves, and shares them all in one place. What moves are being discussed today?
Here are 15 wonderful gifts the NHL gave us in 2015 - SBNation.com
The NHL gave fans plenty of joy this year.
NHL scores 2015: Stars, Panthers and Canadiens continue streaks into Christmas break - SBNation.com
With the three day Christmas break upon us after a 10-game Tuesday, multiple teams continued their streaks, some positive and some not so much.