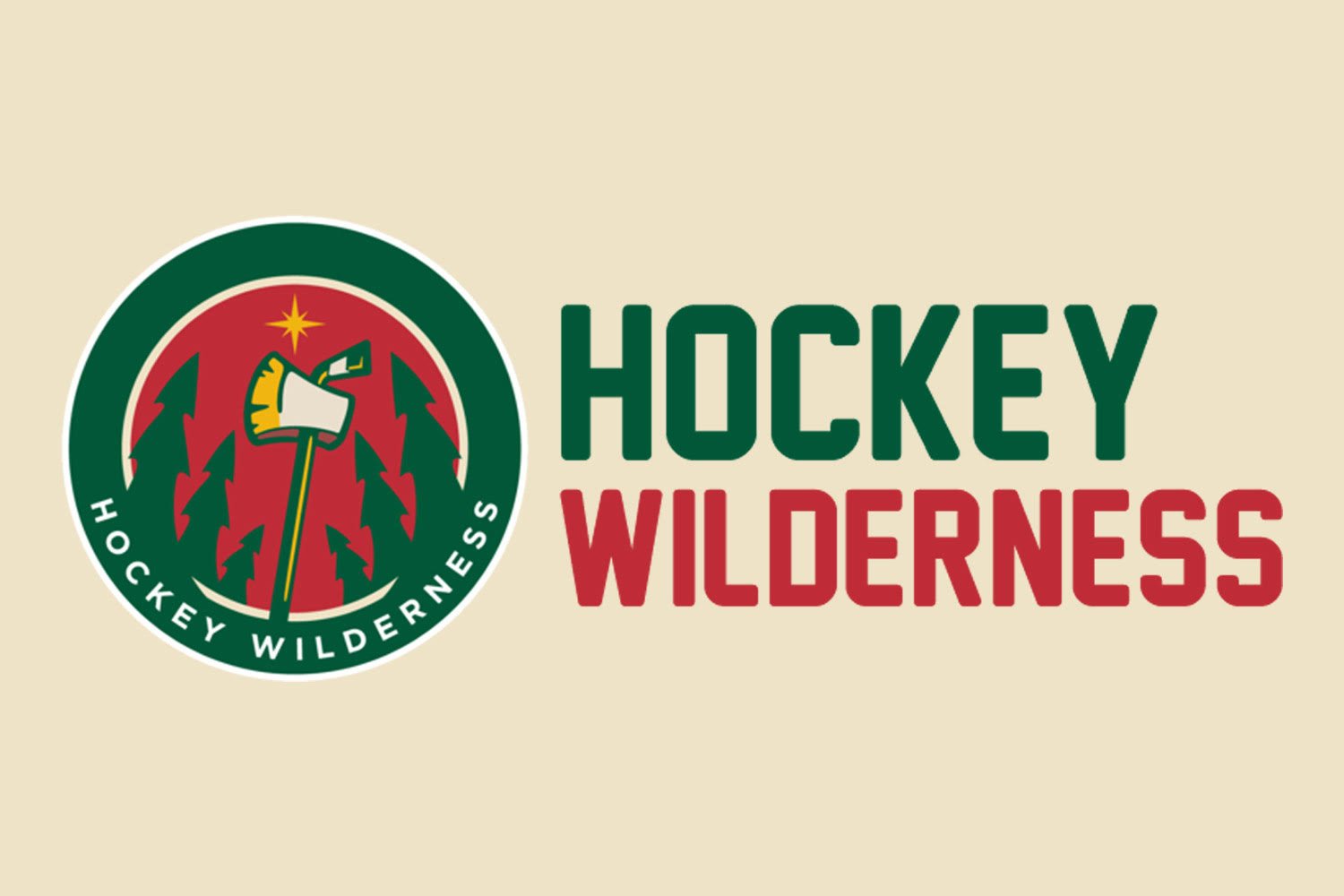 The NHL offseason was already set to be busy. Then, on Tuesday, rumors that the salary cap would be less than the projected $83,000,000 made their way to twitter:
And then, the news got worse:
Yikes.
Suddenly, teams like the Anaheim Ducks, Pittsburgh Penguins and Vegas Golden Knights are in a tough spot. With the NHL Draft beginning this Friday and free agency just around the corner on July 1, the next few days could bring a flurry of activity. This week has already seen some serious activity, with Jacob Trouba moving from the Jets to the Rangers, Justin Braun being traded from the Sharks to the Flyers, and Erik Karlsson signing a massive $92 million deal to stay in San Jose for eight more years.
No doubt, Jason Zucker will be a topic of conversation over the next few days. While he spoke to Russo earlier this week, he didn't have much to say when asked about his future at the NHL Awards, where he's up for the King Clancy Memorial Trophy.
All this and more in today's walk. Enjoy!
Wild News
Wild draft history is a mixed bag, but there are chances for success - StarTribune.com
The Wild has eight picks in this year's draft, tied for the most it has had since the draft was reduced to seven rounds in 2005.
Zucker won't discuss Wild trade rumors at NHL Awards
Minnesota Wild forward Jason Zucker, a finalist for the 2019 King Clancy Memorial Trophy, wouldn't discuss trade rumors at NHL Awards Media Day on Tuesday.
A look at the updated 2019-20 Wild depth chart – The Athletic
With change in the air for a team looking to get back to the playoffs, we take an early offseason look at how the depth chart shakes out.
Exclusive: Jason Zucker opens up about trade rumors, family health scares and the King Clancy – The Athletic
As the possibility of a trade continues to loom for the Wild winger, he speaks candidly about that and more from the last two years.
NHL Draft
Minnesotans in NHL's Central Scouting final rankings - StarTribune.com
Minnetonka's Brink could be first Minnesotan taken in NHL draft - StarTribune.com
Right winger Bobby Brink, who split his high school development between Tonka and the USHL, is a projected first-round pick at this year's NHL draft, which kicks off Friday in Vancouver,
Staying Put/Trading Places
Philadelphia Flyers, Kevin Hayes closing in on multi-year deal - TSN.ca
The Philadelphia Flyers and forward Kevin Hayes are closing in on a seven-year, $50 million contract, according to TSN Hockey Insider Bob McKenzie.
Trade Bait: Jets exploring Ehlers trade options - TSN.ca
LAS VEGAS - Buckle up. The busiest week on the NHL calendar has just begun.
Philadelphia Flyers acquire D Justin Braun from San Jose Sharks - TSN.ca
The Philadelphia Flyers have acquired defenceman Justin Braun from the San Jose Sharks for a second-round pick in this week's draft and a third-round selection in 2020.
Lehner hopes to re-sign with Islanders
Robin Lehner would prefer to re-sign with the New York Islanders before he can become an unrestricted free agent on July 1.
Blues know they might not keep all free agents after Stanley Cup victory
The St. Louis Blues won't be able to keep everyone who won the Stanley Cup.
Three reasons why the NHL salary cap could get tighter - Sportsnet.ca
Elliotte Friedman believes the NHL and NHLPA, to maintain labour peace, are going to tighten the cap for two years until a new U.S. television deal is announced. Here's why.
'Multiple teams' fear NHL salary cap below $82M - TSN.ca
It appears the NHL salary cap for next season could be well below the initial estimate of $83 million.
Sharks re-signing Karlsson sets table for busy NHL offseason - StarTribune.com
Erik Karlsson had no wanderlust to test the free agent market before re-signing in San Jose.
On Frozen Pond
Competitive fire burns bright for Shattuck-St. Mary's Jackson LaCombe - StarTribune.com
A title-game loss still bothers the high-scoring defenseman, who'll begin his Gophers career this fall but first will hear his name called in the NHL draft this weekend.
Off The Trail
Star Power: Evaluating post-lockout drafts to determine which produced the most talent - TheHockeyNews
The 2005 and 2015 selection processes produced generational talents Sidney Crosby and Connor McDavid, but neither draft had the most overall talent. So, which draft has resulted in the most impact NHLers in the post-lockout era?
2018-19 NHL Awards: Finalists, projected winners and snubs – The Athletic
While hockey is the ultimate team game, the personal legacies of the greatest players are formed to a large extent based on these honors.
Sidney Crosby Q&A: on the Penguins' off-season, being a celebrity and more - TheHockeyNews
What's next for the Pittsburgh Penguins, and what career goals are left for Sidney Crosby to accomplish? He caught up with The Hockey News for a 1-on-1 chat on the eve of the NHL Awards.