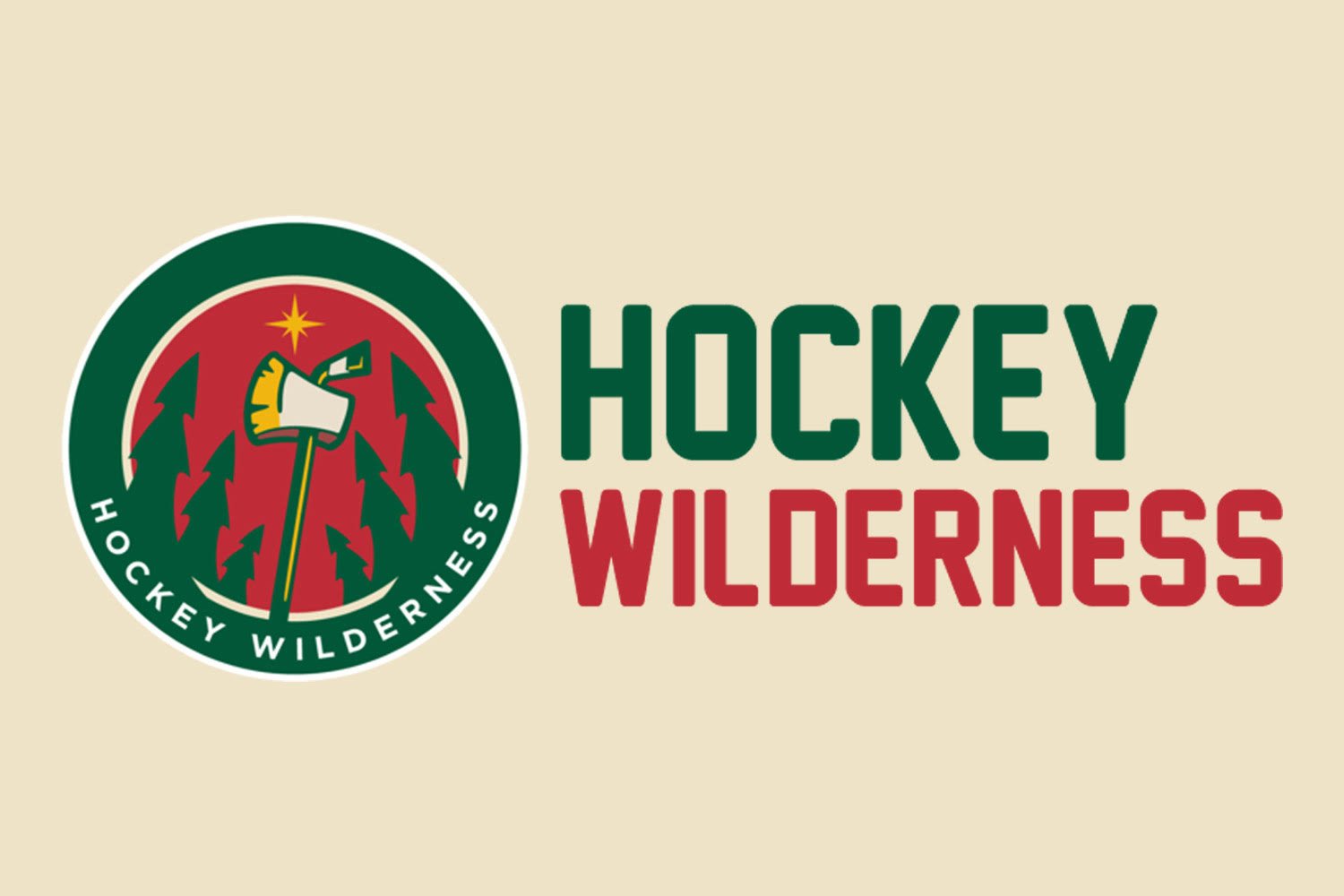 Despite largely outplaying the visitors, the Minnesota Wild still managed to lose against the Toronto Maple Leafs on Saturday. So to make up for the Wild's slack, we have an extra long Walk today with two songs and a fun video featuring the bromance between Jason Zucker and Charlie Coyle.
Speaking of which, remember this picture?
Wild News
Wild encouraged by performance in loss to Maple Leafs | Star Tribune
"Despite losing its third straight for the first time this season, the Wild felt its effort against Toronto was a step in the right direction."
News of Note
'Single'd out': Buckeyes women implementing analytics to advance their game | The Athletic
"After hearing Coach Muzerall referencing Corsi and time of possession in her analyses,[Alison Lukan] asked how Ohio State uses analytics."
MSG Network, Islanders blazing new path with three women on broadcast team | ESPN
"I do think of the little girls. They might not realize how cool it is. It may just be normal for them to see two women up there - to see women talk about men's sports." - AJ Mleczko
Metropolitan Riveters: Alexa Aramburu's Incredible Journey | The Hockey Writers
"This season Alexa Aramburu is one of two players (Rebecca Morse) on the Metropolitan Riveters from the state of New Jersey, but it wasn't exactly a dream of hers growing up to play for a pro team in her home state."
Grading the Riveters at the halfway point of their season | The Ice Garden
"A look at how the struggling Riveters are fairing this season."
Bright future ahead for Boston Pride netminder Katie Burt | The Ice Garden
"The Boston College star is excelling at the next level of hockey...and don't be surprised if you see her on the next Team USA roster, either."
Q&A with Tanja Niskanen | The Ice Garden
"KalPa captain chats Naisten Liiga, goals, and more."
Tending the Fields
How NHL Teams are using their AHL affiliates to develop talent | Faceoff Circle
A look at how all 31 NHL teams use their AHL affiliates from Jeff Veillette.
The Year of the Defenseman | College Hockey (SBN)
"Defensemen seem to be scoring at a truly prolific rate this year."
Off the Trail
How to Get Started in Hockey Analytics | Hockey Graphs
"[Alex Novet] wrote this as a guide to getting into hockey analytics. Almost all of it is relevant to any sport, and much of it is relevant to anyone looking to start doing data science in RStats or Python."
No captain, my captain: Tradition-rich NHL teams are no longer giving players the 'C' | The Washington Post
"The captaincy has always been a sacred role in the NHL, but more teams are going without one."
FILIPOVIC: On Patrik Laine's Unique Goal Scoring Ability | Elite Prospects
"While there will always inevitably be minute grievances here or there about how to tinker with the product, the early returns of this 2018-19 NHL season have been awfully encouraging about the direction in which the game is headed."
Using expected goals to find underperforming fantasy hockey values | The Athletic
Looking for undervalued fantasy hockey players? Alison Lukan explores some under-(and over-) performers using the expected goals metric."
Getting under their skin: How Arizona's tough-to-play-against mentality has shifted | The Athletic
Fans say the death of the enforcer makes smaller, faster teams 'easier' to play against. As the Coyotes have discovered, though, there are other ways to make your opponent's life hard.
NHL Pace Makers: 10 Breakout, Record-Wrecking Seasons in the Making | The Hockey News
"These players are on pace for monumental seasons, whether they're tracking towards or an all-time record or merely towards the best season the league has seen in 20-plus years."
NHL expansion to Seattle appears slam dunk, but questions remain | Sportsnet
"NHL commissioner Gary Bettman is expected to confirm the worst-kept secret in hockey on Tuesday — the league will be expanding to Seattle."
Nylander, Maple Leafs agree to six-year, $41.4M extension | NBC Sports
"With minutes to go before the 5 p.m. ET signing deadline, the William Nylander contract drama came to an end."
More than the Metropolitans: Ahead of NHL vote, a comprehensive Seattle hockey history | The Seattle Times
"From the 1917 Stanley Cup winning Metropolitans to the 1960s heyday of the Totems, the city of Seattle was long a hockey town, albeit somewhat forgotten since. That should change with this week's awarding of the city's first NHL franchise."
All Around the Nation
This is not Erik Karlsson's fault | Silver Seven
"The article nobody should have to write."
Rasmus Dahlin named NHL Rookie of the Month | Die By The Blade
"Dahlin's continued development has gained the NHL's attention."
When will William Nylander play his first game? | Pension Plan Puppets
"How soon will he get in a game? What about the roster?"
The good, bad and ugly of the Colorado Avalanche season so far | Mile High Hockey
"As we head into December, how have the Avalanche built on last season?"