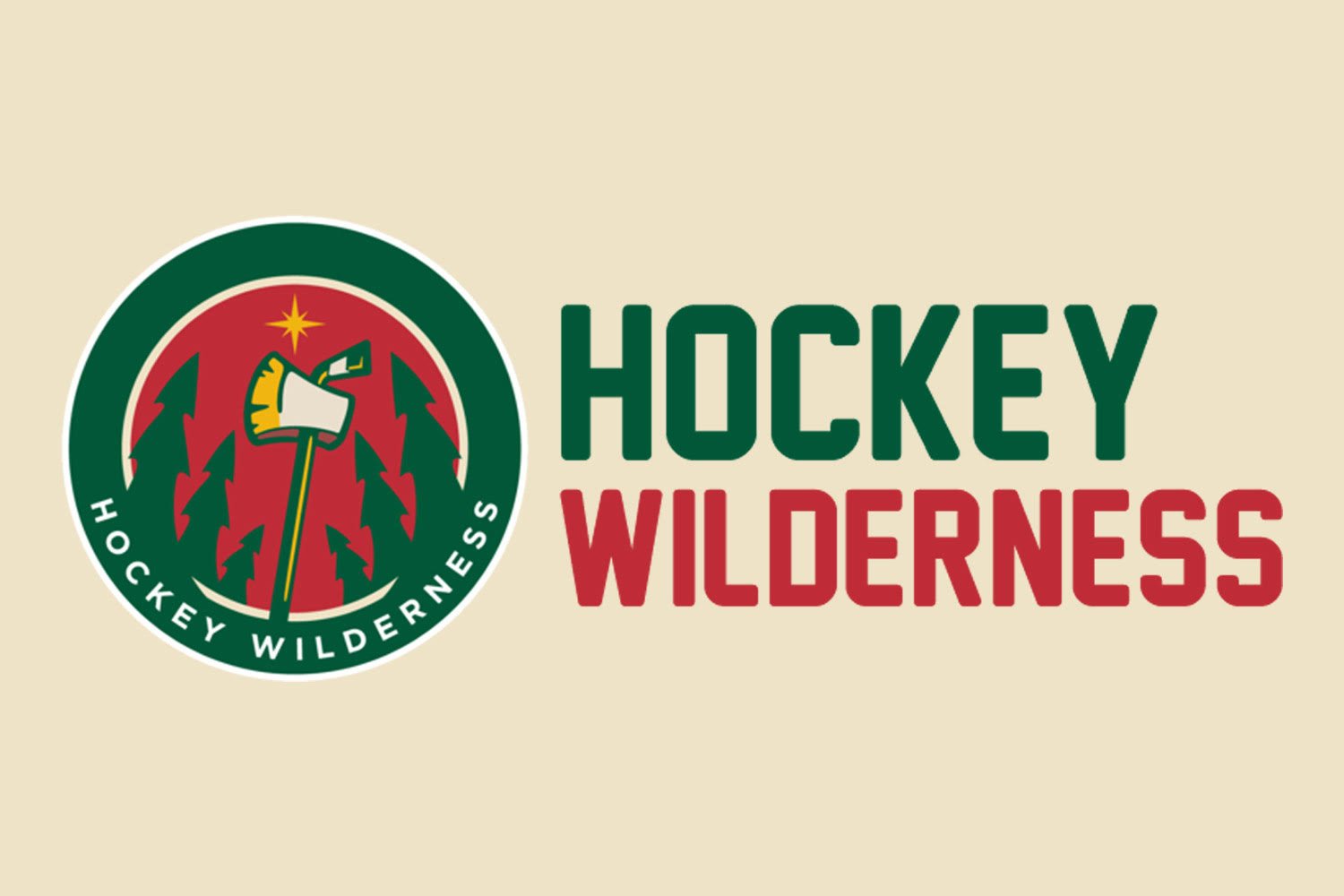 Happy Friyay Wilderness!
Well, make that 5 losses in a row for the Wild. Minnesota continued where they left off before the holiday break and put up a stinker, 5-2 loss to the Chicago Blackhawks last night.
Friyay Fun Fact: Two of the greatest hockey players of all time, Mario Lemieux and Patrick Roy were both born on October 5th, 1965. They were born only 124 miles apart as Lemieux was born in Montreal, and Roy was born in Quebec City.
Taking us through the Walk this morning is Shinedown's version of Simple Man.
Wild News
Russo: The Wild are in a free fall with no easy fix — but something has to give – The Athletic
Thursday's frustrating loss in Chicago was the team's fifth straight as the fan base's collective fingers descend on the panic button.
Wild's winless streak hits five with 5-2 loss to Blackhawks - StarTribune.com
The Wild's 48 shots on goal couldn't produce the goals to get the team out of its December slump.
With Joel Eriksson Ek bound for Iowa, how patient will the Wild be with him? – The Athletic
The struggling forward is headed to Iowa, but for how long? And what's next for him? Plus, Matt Dumba to miss three months.
Fewer penalties by opponents keeps Wild's power play down - StarTribune.com
A revamped Wild power play amid defenseman Matt Dumba's absence because of injury hasn't made a dazzling debut, going without a goal in its first three games sans Dumba.
On Frozen Pond
Minnesota Wild have no draft picks represented at World Juniors this year
The Minnesota Wild have no draft picks of theirs represented at this year's World Juniors, kicking off on Boxing Day in British Columbia, Canada.
How high school hockey in Minnesota has changed since Jack Jablonski's injury - StarTribune.com
A Star Tribune review of high school penalty data from more than 18,000 games played throughout Minnesota over nine seasons reveals a significant drop in calls for checking from behind and boarding infractions.
In the U.S., Young Hockey Goalies Are Coming In From the Cold - The New York Times
For years, there was wasn't much instruction available for youngsters who wanted to guard the net. Gradually, that has changed.
Men's College Hockey: Mariucci Classic to return in 2019-20 with all-Minnesota lineup | Brainerd Dispatch
MINNEAPOLIS—After a 2-year hiatus, the Mariucci Classic will return to the Minnesota Gophers schedule in 2019-20 with a new twist—for the first time in tournament history all four participating programs hail from the state of Minnesota.
College men's hockey: UMD's defensive corps well-stocked for holiday tournament | Duluth News Tribune
For the second consecutive season, Minnesota Duluth hits the road for a holiday tournament minus multiple defensemen due to the World Junior Championship.
WILL BITTEN KEEPS STRONG FAMILY ROOTS IN ROOKIE SEASON | Iowa Wild
Two things happened when Will Bitten and his family learned he'd been traded from the Montreal Canadians to the Minnesota Wild and he was on his way to Des Moines..
Off the Trail
McDavid, Ovechkin, Matthews, MacKinnon voted NHL All-Star captains
Edmonton Oilers center Connor McDavid will be captain of the Pacific Division for the third straight year at the 2019 Honda NHL All-Star Game at SAP Center in San Jose on Jan. 26 (8 p.m. ET; NBC, CBC, SN, TVAS). McDavid will be joined by Washington Capitals forward Alex Ovechkin of the Metropolitan Division, Toronto Maple Leafs center Auston Matthews of the Atlantic Division and Colorado Avalanche center Nathan MacKinnon of the Central Division.
NHL Rumors: Jeff Carter, Brandon Manning, Braden Holtby, More
In today's NHL rumors a Jeff Carter trade out of LA is tough, Brandon Manning is ok to be traded, and Braden Holtby is one to watch.
LeBrun: My NHL awards picks at the holiday break – The Athletic
There's still time, of course, for much of this to change before the end of the season and it most often does, but here's how I see it so far.
'He's done it through complete sweat equity:' Mark Giordano's defying the odds and getting better with age – The Athletic
Mark Giordano is on pace to join hall of famers Nicklas Lidstrom and Ray Bourque as the only NHL defencemen to record 80 points at age 35 or older. A look at what's contributed to his career season.
Matthews, Ovechkin, MacKinnon and McDavid named all-star captains — who joins them? - TheHockeyNews
The fans have spoken and selected the four divisional captains for the upcoming all-star weekend in San Jose. That leaves 10 spots open on each all-star squad, but there are a few top talents who won't make the cut and end up missing out on the showcase.
Year in Review: Humboldt Broncos road to recovery the most powerful story in hockey - TheHockeyNews
The hockey world was stunned by the tragedy that struck in April 2018 when the Humboldt Broncos' bus crashed, killing 16 people. The strength shown by the team and community in the wake of such disaster was the most impactful story of 2018.
Canadiens' Price sidelined with lower-body injury - Sportsnet.ca
Montreal Canadiens goaltender Carey Price is dealing with a lower-body injury and won't travel with the team to Florida.