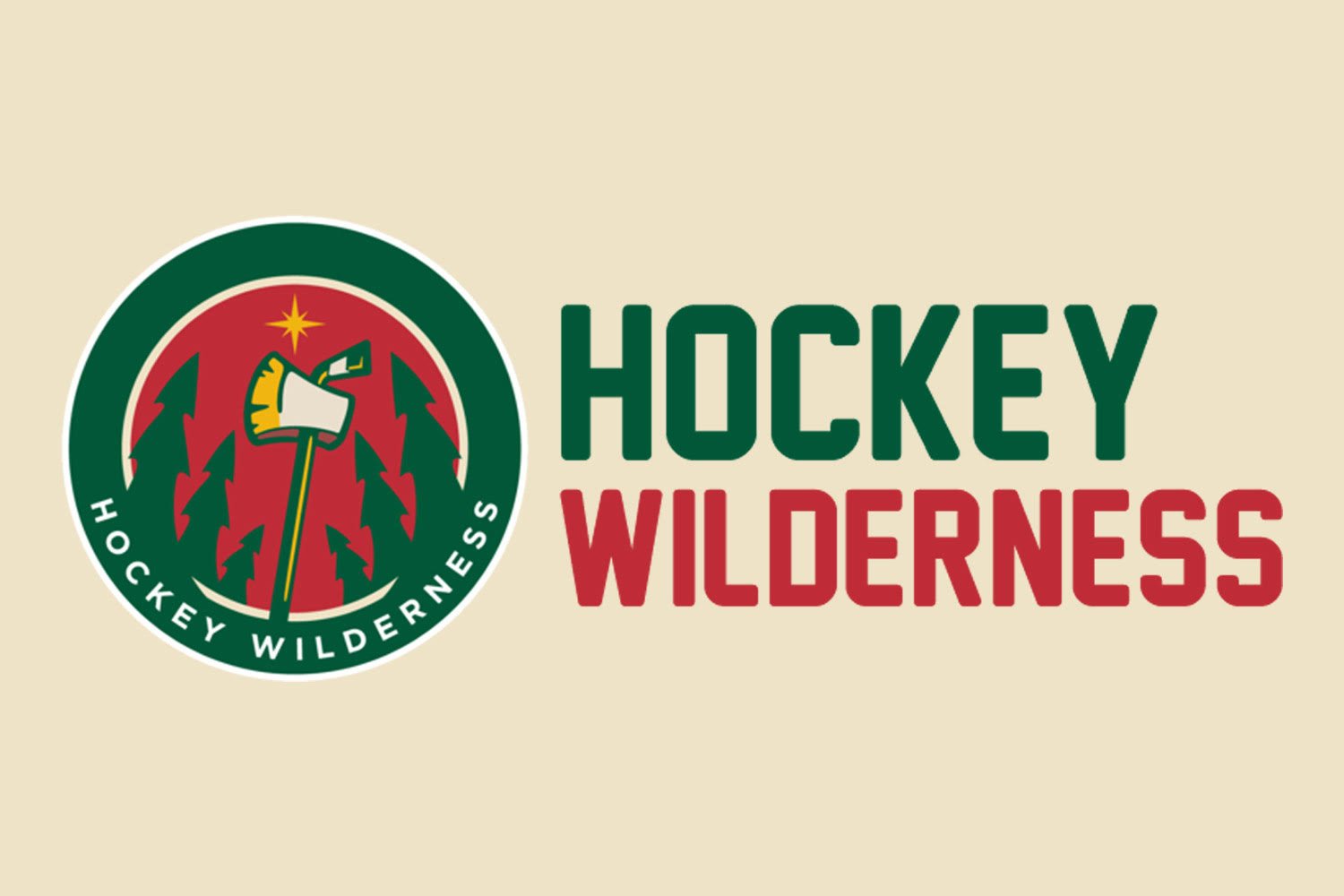 I feel like the past few games have been a mini-renaissance for Nate Prosser. He even scored a goal last night, a well-placed wrister that utilized a screen to beat Craig Anderson. He has been playing the body and keeping his game simple. Given all of that, I thought it fair to give Prosser the limited honor of having a photo of him for today's Walk. Naturally, the first photo that caught my eye was Prosser doing the other thing that has come to define his game besides keeping it simple, i.e. getting Prossered.
Some things never change. Last night, thankfully, the Wild did manage to change something about their play as of late. They scored goals left and right. It was a good game to do so as the defense, goaltending, and penalty killing weren't going to get the job done. Perhaps they decided to follow the example the Ottowa Senators had been providing up to Mikko Koivu's first goal in what felt like forever. When in Ro- Ottowa!
Wild News
Wild scores five straight goals for comeback win vs. Senators - StarTribune.com
Five straight goals helped the team climb out of an early hole.
Boudreau impressed with Dumba's growth on offense - StarTribune.com
"He's a potential 20-goal scorer on defense," Wild coach Bruce Boudreau said of 23-year-old Matt Dumba.
Wild rally from 3-1 deficit to beat Senators 6-4 – Twin Cities
Wild's Marcus Foligno back in lineup: 'I learned my lesson.'
MN Wild coach Bruce Boudreau said he wants to see some 'passion' from big forward Marcus Foligno, who is without a point in his past five games.
On Frozen Pond
Penn State Hockey: Right Where It Needs To Be At The Midway Point - Black Shoe Diaries
With the conference stretch-run is set to begin after the break the Lions are in a great spot.
Off the Trail
Hockey school: NHL team-by-team grades for the first semester of 2017-18 | The Hockey News
With students heading home for the holidays, what better time to hand out NHL team-by-team grades, from A+ to D-.
Prospect Need to Know: Nic Hague is standing tall for Mississauga | The Hockey News
The Steelheads are struggling, but their Vegas pick is driving offense from the back end. Learn about him and more hot prospects in our weekly wrap-up
Rumor Roundup: Senators' Dorion addresses speculation, Sabres' Kane remains hot topic | The Hockey News
Senators GM Pierre Dorion held a press conference to address trade talk in Ottawa amidst the team's struggles and made it clear he hopes to retain star defender Erik Karlsson.
Vote Now: The Best NHL 1st Overall NHL Draft Pick
Readers get a chance to vote for the best first overall pick over the last 32 years of NHL drafts including Crosby or McDavid and Matthews or Ovechkin.
Top 10 Nicest Current NHL Jerseys
What goes into a team uniform? Well, a lot more than some may think. Rivalries aside, this article ranks the top-10 nicest current NHL jerseys.