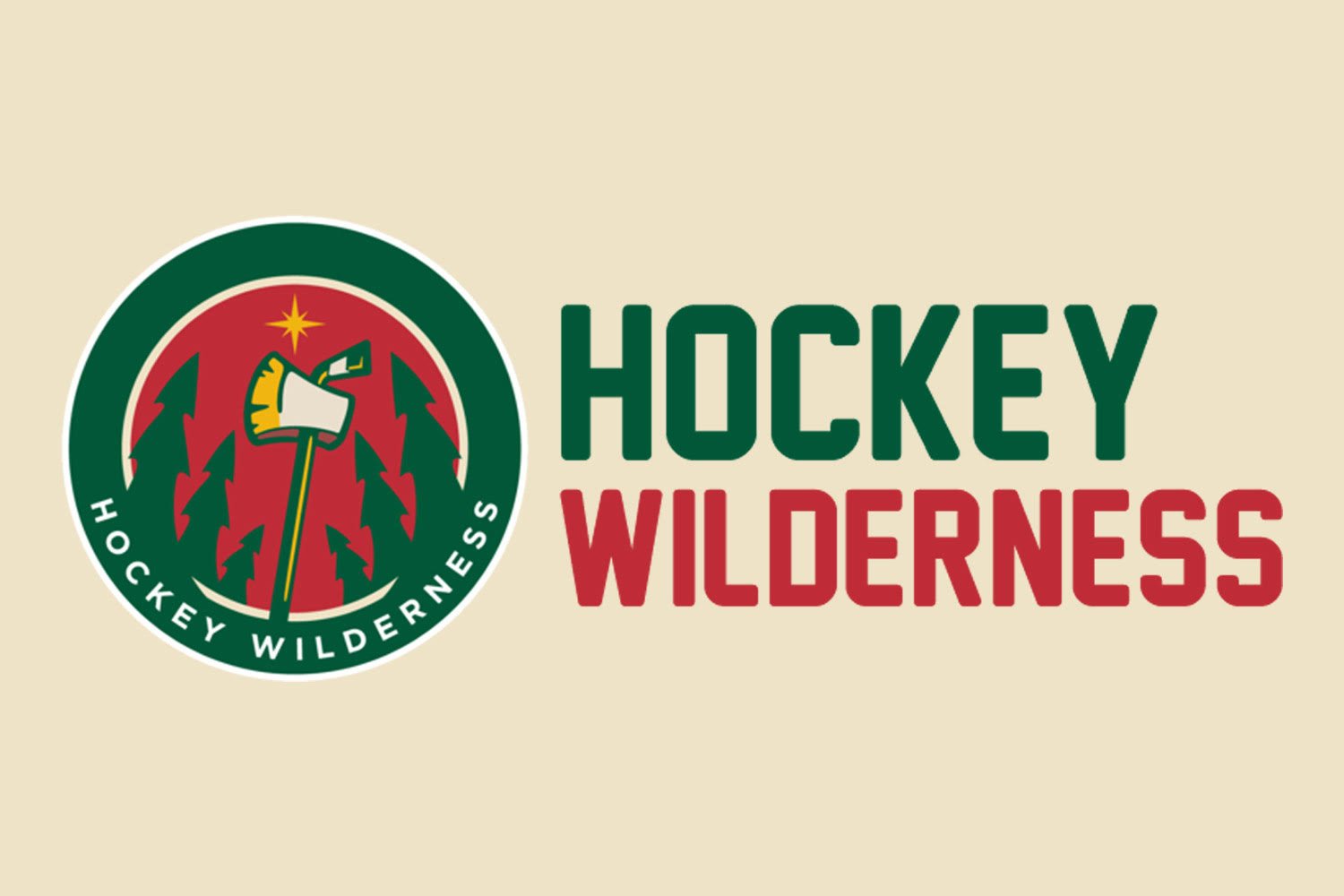 Imagine your own job operated in a similar environment to the NHL. Right now you would be enjoying a months-long offseason, which sounds pretty nice. Of course, you could be traded to a rival company at almost any time. Fans would take a critical eye towards every aspect of your performance. Possibly the toughest aspect though would be the competition from the players below you on the depth chart, looking for their chance to prove they deserve your job. Forget to file that TPS report and suddenly there's a 22 year-old kid sitting at your desk.
Maybe you thrive under that sort of competitive environment. Iron sharpens iron after all. But everyone is capable of a having a bad day or two. Under a NHL-type environment, you better not let them happen too often or string them together for very long.
That's the situation that Alex Stalock now finds himself in, as the acquisition of Andrew Hammond is meant to provide more depth to the Wild's netminding. Despite his one extremely hot season, Hammond realistically wasn't brought on board to challenge for Devan Dubnyk's starting gig. No, he's gunning for Stalock's backup job to start.
While the depth at goalie is necessary, because the Wild's roster and pipeline is thinner at that position than anywhere else, providing Stalock with a challenger didn't strike me as an essential move this offseason. Stalock performed well enough last season, and I don't think anyone was suggesting he was lacking the focus that bringing on a rival for his job provides. What is arguably more essential is filling out the goalie prospect pipeline. It is dangerously shallow and prior to Hammond's acquisition, couldn't even provide a plausible replacement should Dubnyk or Stalock be injured. Getting Hammond is a start, but I hope Paul Fenton has plans to do more. The goaltending problem in Minnesota might not rear its head this coming season, but don't be mistaken, there are some major storm clouds forming on the horizon.
Wild News
Wild's Bruce Boudreau: In postseason, 'everything has to go right. ... Not everything went right for us.'
After nearly five hours in the sun, a red-faced Bruce Boudreau caught up with the Pioneer Press to talk about the offseason. As much as he was enjoying a relaxing day away from the rink, it only takes about 10 seconds to get him going about everything that's happened since bowing out in the first round to the Winnipeg Jets.
Bring it: Stalock welcomes challenge for Wild's back-up goalie spot - StarTribune.com
Alex Stalock finished last season as the Wild's backup goalie. But he'll battle with recently signed Andrew Hammond for the No. 2 spot behind Devan Dubnyk.
On Frozen Pond
Discovering hockey's hotbed | Pueblo Chieftain
Last season, the Pueblo County High School co-op hockey team enjoyed one of its best seasons in program history with a 14-5 record, reaching the second round of the state
Off the Trail
Minnesota Whitecaps: Golden Gophers Galore as Schipper Signs
Kate Schipper: "I hope to establish the Whitecaps as a competitor in the NWHL while continuing to advance girls' hockey in Minnesota and across the U.S."
Why would the NHL consider reinstating Slava Voynov? That's a good question | NHL | Sporting News
Six early NHL breakout candidates to watch in 2018-19 - Sportsnet.ca
We're in the middle of the summer with training camp in the distance, but before we get that far we look at six players with the early potential to move up their team's lineup and put up a breakout season.
11 big summer NHL headlines that have yet to play out - Sportsnet.ca
From blockbuster trades to jersey unveilings to everything in between, here are some NHL storylines to keep an eye on during the dog days of summer.
The major off-season goalie acquisitions, ranked – TheHockeyNews
How fickle is goaltending in today's NHL? The reigning Vezina Trophy winner, Pekka Rinne, got pulled three times in his last playoff series of the year. The starting Stanley Cup champion goalie, Braden Holtby, opened the post-season as a backup. Two of the top three Vezina finalists, Andrei Vasilevskiy and Connor ...
Five starting netminders primed to bounce back next season – TheHockeyNews
In the span of one season, Winnipeg went from needing Steve Mason-shaped safety net behind presumptive crease heir Connor Hellebuyck to inking the 25-year-old netminder to a six-year, $37-million pact on the heels of a campaign in which he led the Jets to the Western Conference final, set the franchise win record a ...
8 Best Lines in the NHL: 2017-18 Edition
From lines loaded with superstars to surprising trios, there was a ton of variation between the best lines in the NHL during the 2017-18 season.
NHL Rumors: Trouba, Offer Sheets, and the Blackhawks
Jacob Trouba and the Jets have submitted their arbitration numbers, offer sheets could be a thing of the past in the NHL and the Blackhawks are waiting.