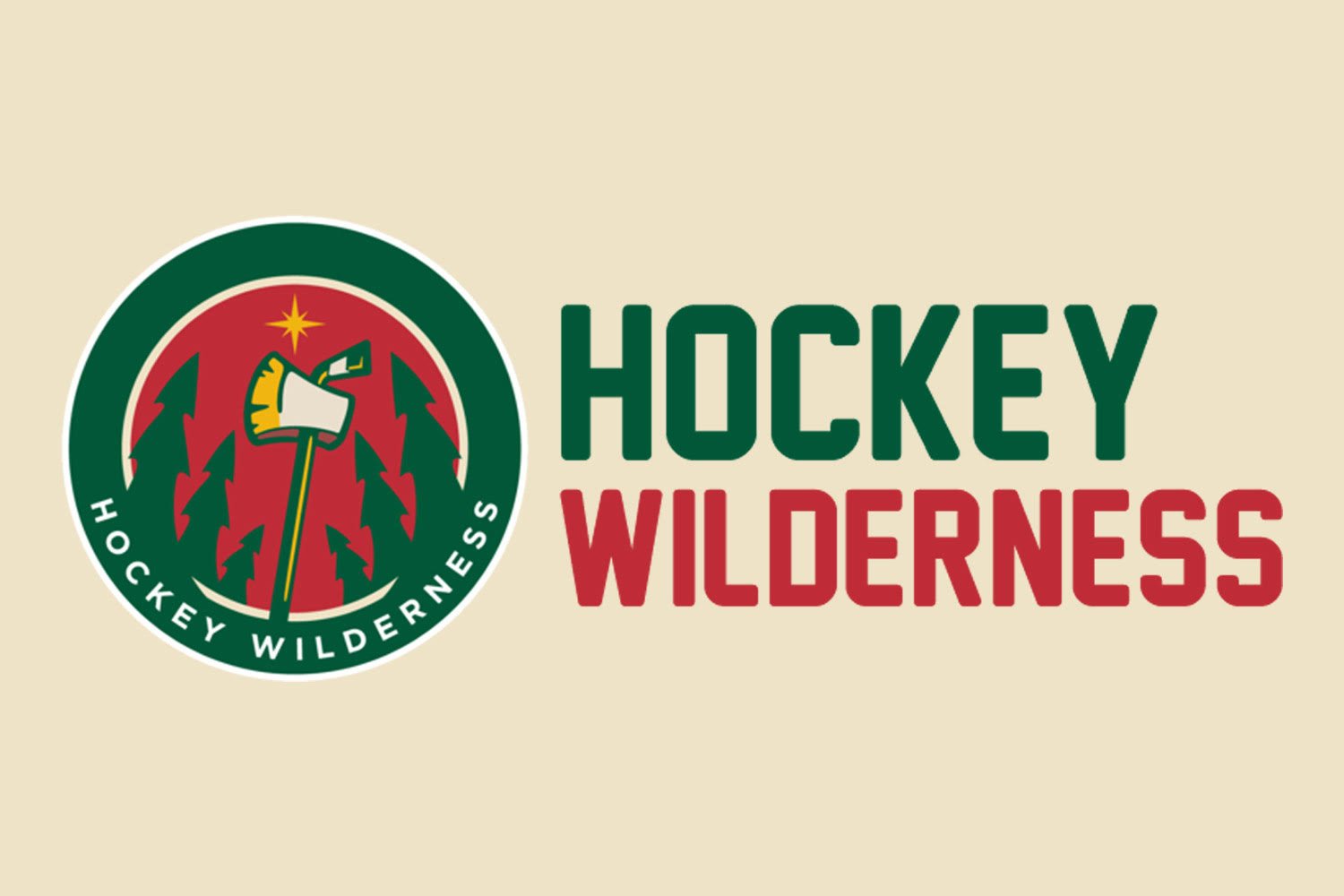 Hello, Wilderness!
You may be wondering why I'm doing today's Walk and not Aaron. That's because I'll be shredding up the slopes of the Lutsen Mountains. Because of that, him and I decided to exchange spots for this week.
Anywho, enough of that talk.
As many of you now know, yesterday was the Super Bowl, and with that, the NFL season is now finally over. This means that we can all devote our full attention to hockey! Not only that, but attendance at games in markets like Denver should see a giant increase now.
Also, we're now getting that much closer to the Olympic break, as the opening ceremonies commence in 3 days now, on February 6th. None of the NHL teams will be there to participate, as we will have one more week of NHL hockey. The Wild will have 2 more games (both at home), tomorrow against the Lightning, and then Thursday against central division rival Predators.
Just a forewarning before getting to today's links; with these past 2 days being off days for the Wild, the main section won't be laden with links like it usually is. If any sort of news comes out later in the day, feel free to post any links you find in the comments below.
Until then, let's take a walk...
Wild News
What Are the Minnesota Wild's Best Options in Goal with Josh Harding Out? - Bleacher Report - I would say riding Kuemper wouldn't be a bad option, so as long we don't get him too tired out.
Tending the Fields
Rattie's Rocket Lifts Wolves Over Iowa « CBS Chicago - Rookie right wing Ty Rattie's one-time blast with 29 seconds left in overtime lifted the Chicago Wolves to a 3-2 victory over the Iowa Wild Saturday night before 11,123 at Allstate Arena.
Laxidasical Meanderings
Stealth lose pair, drop to last in NLL - The Vancouver Sun - Ouch. Then again, the Swarm haven't had the best start to this season either...
Rush Remain Unbeaten, Down Rochester in OT | Lacrosse Magazine - The Edmonton Rush are the only unbeaten team in the NLL, as they defeated the 2-time defending champion Rochester Knighthawks.
Bandits Beat Rock to Take Fifth in a Row | Lacrosse Magazine - They're going streaking!
Off the Trail
NHL Roundup: Capitals Win With Ovechkin's OT Goal | TheLedger.com - Alex Ovechkin scored his NHL-leading 39th goal on a power play 2:37 into overtime to beat the Red Wings 6-5...
Jets continue playoff climb with 2-1 victory over Canadiens | Winnipeg Sun - Playoff climb?! They're the last place team in our division!
<!-- ######## START NEXTCLICKS SNIPPET ######## -->
<link rel="stylesheet" href="http://cdn3.sbnation.com/assets/3604021/nextclicks.css" />
<div class="next-clicks-main-container">
<div><img class="next-clicks-logo" src="http://cdn0.sbnation.com/uploads/blog/sbnu_logo_minimal/131/large_hockeywilderness.com.minimal.png" /></div>
<div class="next-clicks-header" style="background-color:#005838;color:#bf2c37">
<div class="next-clicks-header-container"><b>More from Hockey Wilderness</b>
<div data-share="false" data-show-faces="false" data-action="like" data-layout="button_count" data-href="http://www.facebook.com/hockeywilderness" class="fb-like"></div>
</div></div>
<div class="next-clicks-twitter"><a href="https://twitter.com/hockeywildernes" class="twitter-follow-button" data-show-count="false" data-size="small">Follow @hockeywildernes</a> <a href="https://twitter.com/SBNationNHL" class="twitter-follow-button" data-show-count="false" data-size="small">Follow @SBNationNHL</a></div>
<ul class="next-clicks-ulist" style="color:#005838">
<li><a href="http://www.hockeywilderness.com/2014/2/2/5371484/sunday-open-thread-superbowl-xlviii-edition?utm_source=hockeywilderness&utm_medium=nextclicks&utm_campaign=blogs">Sunday Open Thread: Superbowl XLVIII Edition</a></li>
<li><a href="http://www.hockeywilderness.com/2014/2/2/5370366/wilderness-walk-groundhogs-day-edition?utm_source=hockeywilderness&utm_medium=nextclicks&utm_campaign=blogs">Wilderness Walk: Groundhog's Day Edition</a></li>
<li><a href="http://www.hockeywilderness.com/2014/2/2/5370106/minnesota-wild-calgary-flames-game-recap?utm_source=hockeywilderness&utm_medium=nextclicks&utm_campaign=blogs">Minnesota Wild @ Calgary Flames Game Recap</a></li>
<li><a href="http://www.hockeywilderness.com/game-threads/2014/2/1/5368860/minnesota-wild-calgary-flames-feb-1st-2014?utm_source=hockeywilderness&utm_medium=nextclicks&utm_campaign=blogs">Minnesota Wild @ Calgary Flames (Feb 1st, 2014)</a></li>
<li><a href="http://www.hockeywilderness.com/game-threads/2014/2/1/5368570/game-preview-wild-flames-q-a-with-hayley-mutch-from-matchsticks?utm_source=hockeywilderness&utm_medium=nextclicks&utm_campaign=blogs">[Game Preview] Wild @ Flames: Q&A With Hayley Mutch From 'Matchsticks & Gasoline'</a></li>
</ul>
<!-- ######## END NEXTCLICKS SNIPPET ######## -->