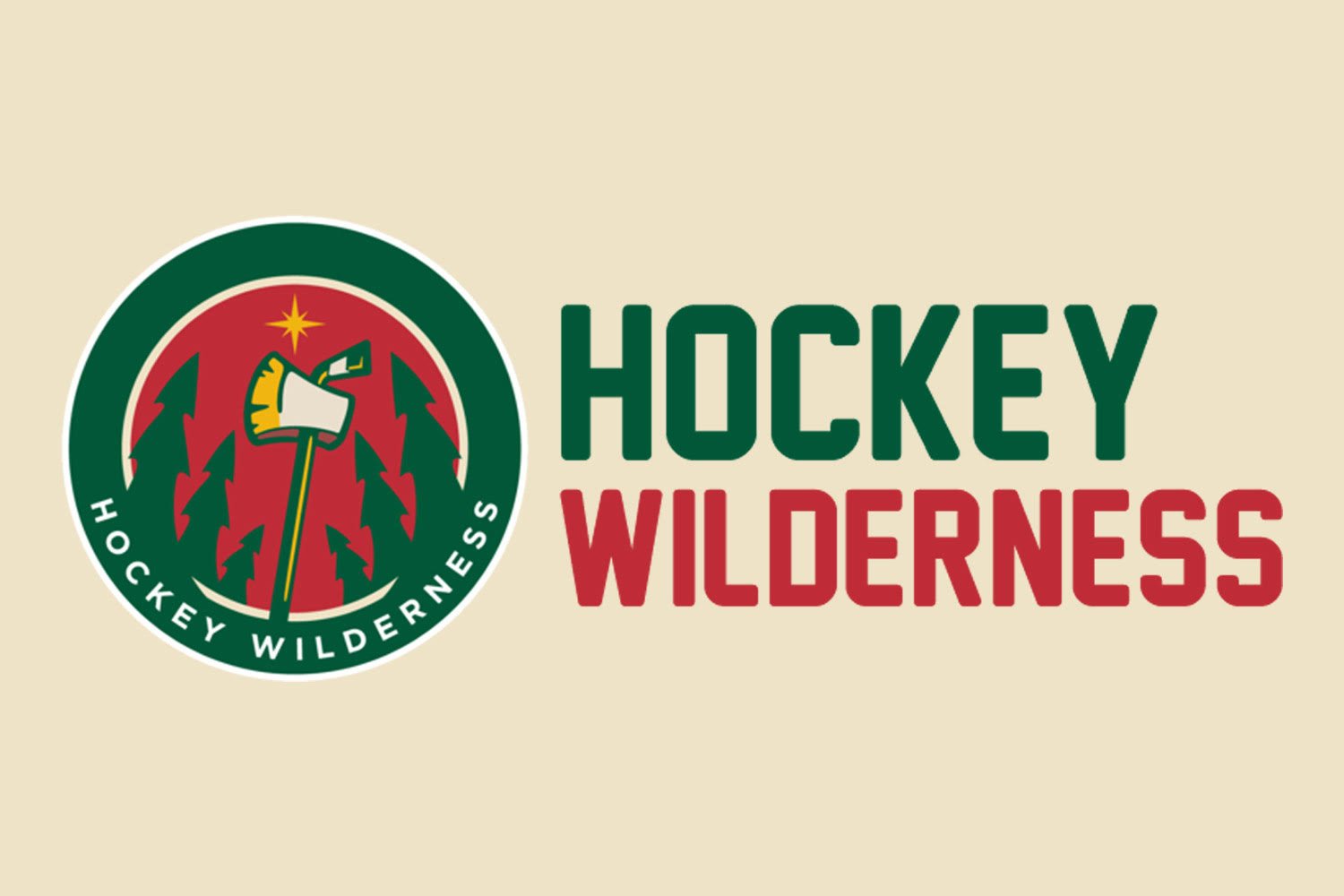 May I have your attention please... we have a Matt Dumba sighting... I repeat, Matt Dumba is on the ice.
On second thought, hold on just a minute.
Yes, the Minnesota Wild couldn't restrain their excitement when they tweeted some encouraging images and video yesterday morning...
Ahh, @Ryan_Carter22, it's LIEUTENANT Dangling to you. Shoutout to all my RENO 911 fans.
But before we all get too excited, Bruce Boudreau wants to kill your buzz just a little bit:
Well, so much for that. Also, Joel Eriksson Ek is hurt. But Luke Kunin is coming back, so that's nice. We've got that going for us.
Also, Tuesday night Evgeni Malkin got his 1000th point on a third-period assist. But despite the fact that he's a pretty big name who's been around for a while, sports media wants to act like they've never heard of him because he's not Sidney Crosby.
C'est la vie.
In any case, the Wild play the Stars tonight no longer holding a playoff spot, Morgan Rielly didn't say what people might have thought he said (thank goodness), and the rest of the NHL carries on in the drive towards the playoff. Let's walk.
Wild News
In a six-game rut, Wild works to right its power play - StarTribune.com
The Wild enters Thursday's game against Dallas one point out of a wild-card berth yet without a power-play goal in six games. The first faceoff is vital, and it's something we've been lacking lately," Bruce Boudreau said.
Gameday preview: Wild vs. Dallas Stars - StarTribune.com
Following Monday's 3-0 loss to San Jose, the Wild lost its grip on a playoff spot, sitting one point behind Arizona and three behind Dallas in the wild-card standings.
Seeler still looking for stability on Wild blue line - StarTribune.com
The 25-year-old is still developing in his first full season, a process that has become magnified as the team has juggled seven defensemen.
Wild's Luke Kunin ready to go for Thursday's game vs. Dallas Stars – Twin Cities
Rest or practice? For Wild, it's a difficult balance
After a 3-0 loss to San Jose on Monday, wing Zach Parise lamented a lack of practice time with new teammates. Coach Bruce Boudreau said he's trying get his regulars rest but acknowledged that makes it hard to blend key newcomers into the mix.
As Wild set out to fix power play, some good injury news arrives with more bad – The Athletic
Luke Kunin returned Wednesday for a Wild practice devoted mostly to the power play, but some more frustrating news arrived with it.
Dumba returns to ice, Wild work on power play - Story | KMSP
Minnesota Wild Matt Dumba took the ice Wednesday for the first time since last December, when he had surgery to repair a torn pectoral muscle suffered during a fight with the Calgary Flames.
Tending the Fields
HAMMOND'S POISE STEADIES WILD TO 4-1 WIN AGAINST SAN ANTONIO | Iowa Wild
The Iowa victory recharged the Wild's push for a Central Division regular-season title despite a disappointing loss to the division-leading Chicago Wolves on Saturday. The win put the Wild at 76 points, tied with the Grand Rapids Griffins for second place and just three points behind Chicago.
THE WILD WIRE - #21 | Iowa Wild
The Iowa Wild are down to just 15 games remaining in the regular season, and the club currently sits in third place in the Central Division, trailing the Chicago Wolves and Grand Rapids Griffins.
On Frozen Pond
The legend of Larry: How Hendrickson became synonymous with local hockey | NHL.com
Nine months stuck in a body cast and halo give a man time to reflect. It was during this time that Larry found his faith. Faith in the power of athletics, particularly hockey, to move mountains.
Off the Trail
Which team is better? The 1995-96 Red Wings vs. the 2018-19 Lightning – The Athletic
How do these two great squads stack up against each other? The players on both teams — and those who faced them — weigh in.
An annual word of caution on NCAA free agents
The college hockey season is winding to a close and teams are being eliminated every weekend from now until mid-April, which means NHL teams will be in heated competition to sign players of, shall we say, varying quality.
Mark Cuban rips NHL, doesn't know who Connor McDavid is
The outspoken owner of the NBA's Dallas Mavericks — who took his frank approach to the masses as a star on ABC's Shark Tank — is certainly not afraid to speak his mind, even if it means dragging a country's national pastime through the mud.
NHL's investigation of Rielly incident proof positive how the culture of the game has changed for the better - TheHockeyNews
The NHL's immediate investigation into Monday's alleged use of a homophobic slur – and the subsequent determination that Maple Leafs defenseman Morgan Rielly did not use one – shows the game's culture is changing and heading in the right direction.
What is the ideal final four in the Stanley Cup playoffs?
We look way ahead to the matchups we'd like to see in the conference finals this spring, with Sharks-Jets getting multiple votes.
Around the League
Keith Gretzky is a legitimate Oilers GM candidate, but would be a hard sell in Edmonton – The Athletic
If the Oilers promote him, it's going to be difficult to convince paying fans on the idea that they have changed their ways.
'Him in a nutshell': How Carey Price's historic night exemplified who he is in so many ways – The Athletic
The Canadiens goalie set the franchise's wins record, but it was how he handled the moment that encapsulated what he's all about.
NHL upholds Jakub Voracek's 2-game suspension
NHL commissioner Gary Bettman on Wednesday upheld Jakub Voracek's two-game suspension levied by George Parros from the league's Department of Player Safety.
Toronto Maple Leafs Sign NCAA Free Agent Joseph Duszak
Toronto Maple Leafs GM Kyle Dubas made a very Dubas-like signing, inking 5-foot-10 free-agent defenceman Joseph Duszak to a 2-year, entry-level contract
The Sharks' offense continues to make mincemeat out of even the best opposition - TheHockeyNews
San Jose walked into Winnipeg and hung five on the Jets, including a game winner in the dying seconds. It's no blip on the radar, though. The Sharks offense is scary good, and they have more weapons than any other team.
Ben Bishop isn't the favorite, but he's sure deserving of some Vezina Trophy love - TheHockeyNews
The Stars netminder hasn't allowed a goal against in more than 200 minutes and his three-game shutout streak has shone a spotlight on what had already been a campaign worthy of Vezina Trophy consideration.
Why it's time to acknowledge Evgeni Malkin as an all-time NHL great - TheHockeyNews
Malkin has spent his career overshadowed by two generational talents. But that doesn't mean he can't be recognized as one of the greatest players who ever lived.
How the banged-up Coyotes have stayed in the playoff hunt
Despite absurdly bad luck with injuries this season, Arizona is in a wild-card slot. Here's how they've done it, and what comes next.