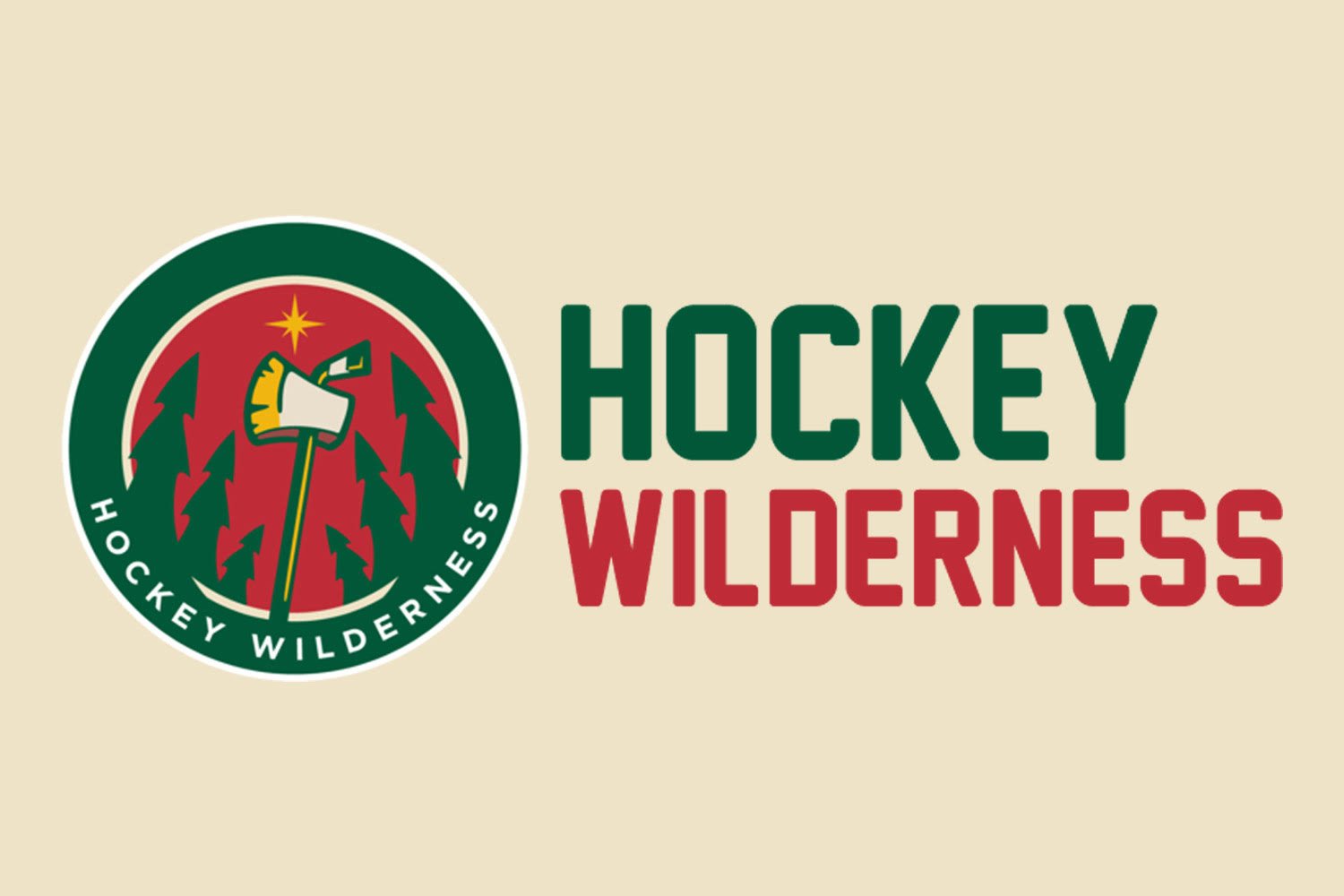 The Minnesota Wild may have lost last night to the Chicago Blackhawks 3-1, but at least we won't have to hear Chelsea Dagger again until at least December 27th, when the Wild face the Blackhawks in Chicago again.
Fortunately, we also won't have to dwell on that loss for too long, as the Wild are back at it again Wednesday night against the Ottawa Senators, who are featured in today's Walk for less-than-respectable reasons.
We've got a long Walk today, so I'll treat you to two songs instead of one.
Wild News
Wild's Dumba earning place among top goal-scoring defensemen | Star Tribune
"Matt Dumba's eight goals rank second in the league by a blueliner; only the Maple Leafs' Morgan Rielly (nine) has more."
More consistent, confident Dumba: 'I'm just having fun' | Wild.com
"After signing big contract, defenseman has taken his game to another level early this season."
Wild's Parise takes aim at Minnesota hockey history - and a state-by-state look at NHL scorers | The Hockey News
"Zach Parise [has surpassed] Dave Christian and become the top NHL goal scorer to come from the state of Minnesota. Who is the top producer to come from each state?"
News of Note
Emerance Maschmeyer is back on top | The Ice Garden
"Maschmeyer has bounced back after being cut from Canada's 2018 Olympic team."
Q&A with CWHL Interim Commissioner, Hockey Hall of Fame inductee Jayna Hefford | The Ice Garden
"The CWHL interim commissioner discusses her HHOF induction and the future of women's hockey."
Desire for change brought Team USA star Decker to CWHL's Inferno | The Hockey Writers
"As one of the most talented women's players in the world, Brianna Decker could have picked her destination for the 2018-19 campaign. She wanted a change and a challenge, though, so she's returned to the CWHL with her sights set on a Clarkson Cup."
Beauts split weekend doubleheader in Boston | Die By The Blade
"Key win keeps team in second place."
Tending the Fields
Meet the future of hockey, 13-year-old Connor Bedard | The Hockey News
"He's drawing comparisons to Sidney Crosby and Connor McDavid. Agents are already knocking on his door... Connor Bedard is the next phenom whose name you should know."
2019 NHL Draft: Fisher's Top 186 for November | The Hockey Writers
An early ranking of how one regional scout views the upcoming draft class.
Off the Trail
"Inside Hockey Night in Canada: Punjabi Edition's long fight to create a true reflection of their community."
How a collection of apparently fake Twitter accounts launched a troll campaign to support the Ottawa Senators | Ottawa Citizen
"A review by this newspaper found at least 20 contrived Twitter accounts, seemingly created to launch a co-ordinated disinformation campaign and to attack media coverage of the Sens while lauding the team and its owner Eugene Melnyk."
Meet the 24-year-old woman running a men's pro hockey team | ESPN
"Cecilie Olsen isn't just working in sports, as was her career aspiration. She's running the show for Manglerud Star of GET-ligaen in Norway."
NHL superstars roundtable: Top priorities in the next CBA | ESPN
"This CBA is the one that is going to affect me the most," Connor McDavid said of the upcoming negotiations. "If [young stars] can stand together, we're the ones that owners are going to have to face for a long time."
Matthew Tkachuk re-ignited the spirit of the Battle of Alberta | Sportsnet
"It's not uncommon for Matthew Tkachuk to draw the ire of all 20 opponents on any given night."
Matthews practices with Leafs for first time since shoulder injury | TSN
"Auston Matthews participated in the Maple Leafs' practice on Sunday for the first time since injuring his shoulder on Oct. 27."
All Around the Nation
Twitter Bot Scandal Just Another Chapter in Eugene Melnyk's Unethical History | Silver Seven
"The Ottawa Senators owner has taken multiple steps to put a damper on critical media."
Key Play Breakdown: Glendening from Cholowski opens the scoring in Detroit's comeback | Winging It In Motown
"The Red Wings didn't start so hot in New Jersey... but found a way to overcome those to finish the game with a victory."
Rasmus Dahlin Should Be Playing More Than Rasmus Ristolainen | Die By The Blade
"He's only 18-years-old but Dahlin should be seeing more time on the ice."
The Penguins will need a better output from supporting players to right the ship | Pensburgh
"It hasn't been pretty for the non-star players on the Pittsburgh Penguins so far in 2018-19."
Keeping Up with Q