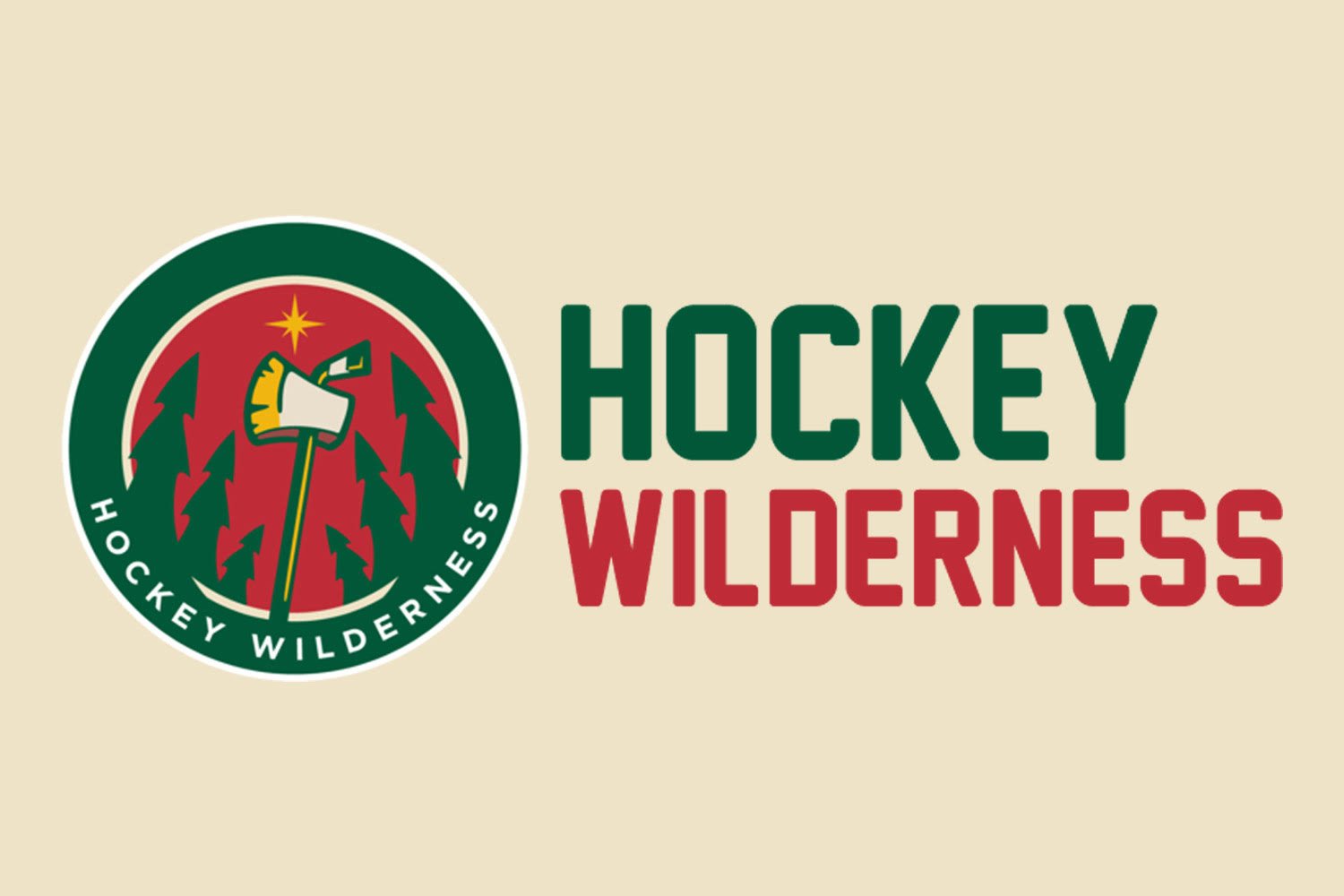 "You only do two days of the NHL offseason: They day the Cup is raised, and the day training camp starts again."- Ävön Bärksdälessön, noted hockey fan.
We're almost done with our two days, now that we've broken into September. I can deal with that. We continue to see a lot of the same stuff as we did in August, but A) There's a lot more team previews, 2) The prospect rankings tend to show you the upper echelons of their lists, and 3) HOLY CRAP TRAINING CAMP IS ABOUT TO START!
So, unless you can poison your fellow fans in a scheme that enables your scumbag lawyer can knock off this last week of the offseason, enjoy the fact that there's only one more day left to your hockey-less lifestyle.
Wild News
Behind the Wild's New Sweater - Blog - icethetics- A cool inside look at the Wild's new jersey, including a lot of details on the process. Also, if any of you fans who killed the wheat sweater are out there, go. Run away, fans. And never return.
First Round Bust: New Minnesota Wild Uniform Thoughts & Analysis- Nate's take on the new jersey.
Tending the Fields
First Round Bust: FRB Top 20 Prospects: #13...Gustav Olofsson- The man who's sorta-kinda expected to follow in Brodin's footsteps. (Sadly, "My Name Is Gustav" doesn't have the same ring to it, so there's a strike against Olofsson right away) Read all about him.
Off the Trail
What exactly is a "Role Player" anyway? | Backhand Shelf- A discussion on how to build a roster where you basically get to choose anyone you damn well want.
Simon Gagne and the impending wave of NHL veteran training camp tryout invitations | Puck Daddy - Yahoo! Sports- The Wild still aren't looking at signing a veteran to a try-out, by the way. Apparently.
Enough with the Alex Ovechkin envy, KHL | Puck Daddy - Yahoo! Sports- It'll turn out he was secretly born in Minnesota, and then he'll void his contract and sign with the Wild.
Corey Crawford gets a six-year, $36 million contract from the Blackhawks, but is anyone really sure why? | Backhand Shelf- Yeah, no one really seems to like this deal.
Meet the St. Louis Blues-Give Quality to Receive Quality - Gone Puck Wild- I actually think St. Louis got the better end of this trade.
NHL Pre-season Predictions: Central Division - No. 6 Colorado Avalanche - The Hockey News- A preview of a division rival, which you might care about.
2013-14 NHL Previews: Choose Your Own Opinion, Anaheim Ducks edition | Backhand Shelf- A preview you care about less than the one before.
How much does Gary Bettman get paid? About $8.3 million | Puck Daddy - Yahoo! Sports- "Worth every penny!"- said only 30 people ever.