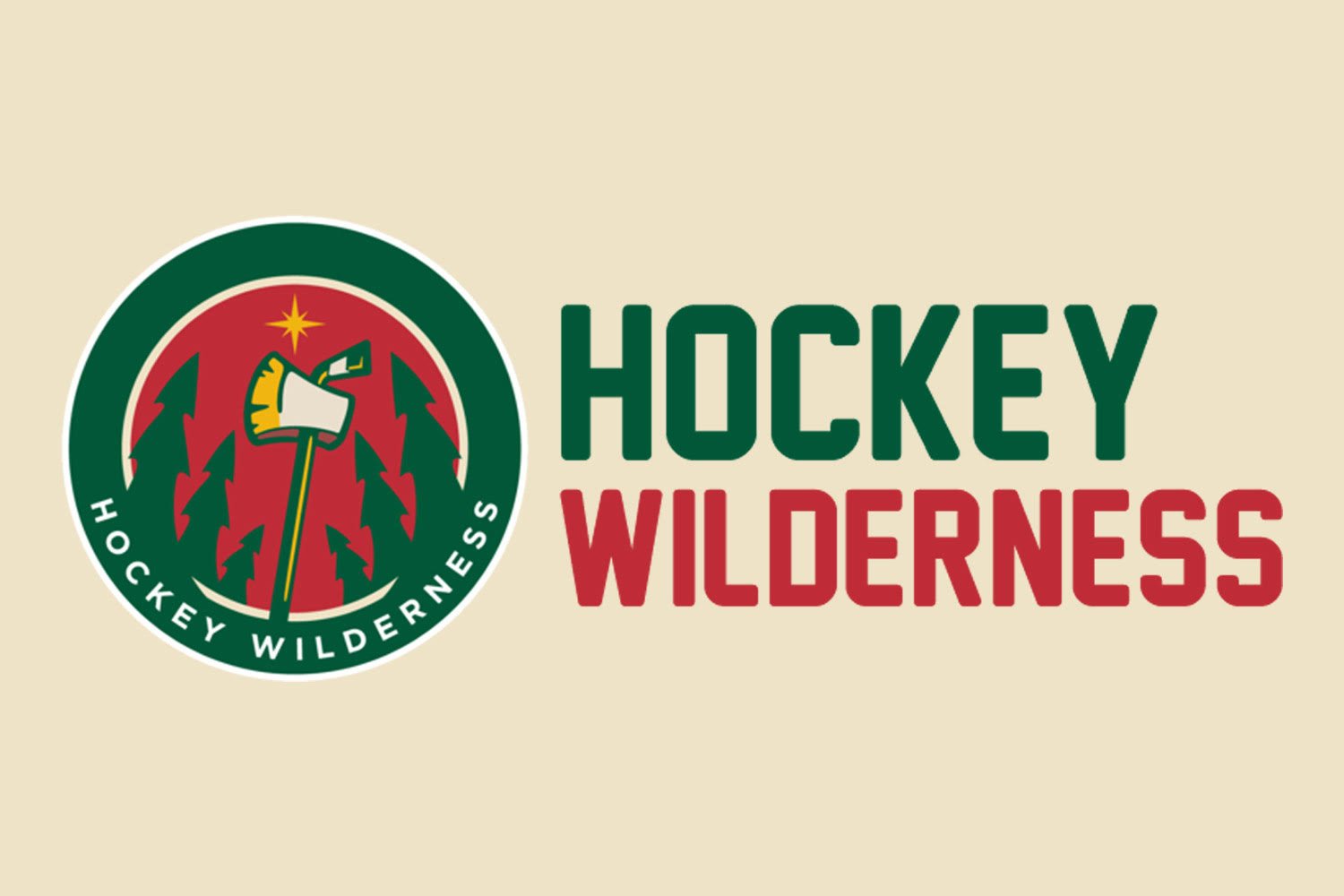 Honestly Wilderness, I was bouncing around the room in the final moments of the 3rd period in Boston. Not that I'm overly a Bruins fan or that I dislike the Maple Leafs any. It was just absolutely exciting hockey, its the kind of stuff you dream of seeing in the playoffs, especially in a deciding game 7. There is a little less angst when you have no team invested in such situations and you can just enjoy somebody else's collapse for a change. I'm not sure where you might find it, but if they when they replay last nights Meltdown in Beantown you must watch it, or at least set your DVR/VCR to record this and save it for a rainy day.
Wild News
Minnesota Wild: Backstrom wants to stay with team that found him - TwinCities.com
Backstrom wants to stay, Harding is a big question mark, Kuemper needs more grooming, the goalie controversy in Minnesota is just heating up with the off-season.
Myers: Wild GM saw enough improvements to stick with Mike Yeo | 1500 ESPN Twin Cities
Since there isn't much else going on, of course we get more analysis of the post season press conference.
Tending The Fields
Aeros fans gather for one last hurrah | CW39 NewsFix
Quick little video of the Aeros going away party, transcribed as well for those of you who can't watch at work.
Off The Trail
Your 2013 second-round schedule | ProHockeyTalk
Make a schedule, set your DVR, tell your family you love them and lock yourself in the basement with a remote control, tv, case of your favorite beverage and snacks galore! Round 2 starts today!
Lundqvist's 2nd consecutive shutout helps Rangers beat Capitals 5-0 in Game 7 of 1st round | StarTribune.com
The Washington Capitals were embarrassed on home ice in a game 7, you know what I didn't hear? Booing ...
Bruins rally from three-goal deficit to force OT, stun Leafs 5-4 in Game 7 | StarTribune.com
Game recap of what has been the most exciting game 7 of these playoffs thus far.
Caps' Backstrom: We need to learn how to play in the playoffs | ProHockeyTalk
Capitals suffer an epic 2 game collapse, unable to find a way to put the pucks past a red hot goalie.
Bruins' Lucic: 'This was a huge win' | ProHockeyTalk
With the Boston Bruins potting 2 goals in the final 1:22 they were able to force overtime in a deciding game 7. Simply amazing stuff folks.
'The choke's on us': Toronto Sun's sports cover | ProHockeyTalk
OUCH! for that cover headline in their own paper... In one of the worst game 7 collapses I've ever laid witness to, the Toronto Maple Leafs after leading 4-1 are unexpectedly booking tee times. If you missed this game, try to find a replay somewhere, cause wow!
Stranded Bruins reward fans who fed them with Game 7 tickets | Puck Daddy
The moral of the story is, tip your bartender/server. It doesn't have to be game 7 tickets, but a decent percentage of your bill at the very least.
Watch Maple Leaf Square's agonizing reaction to Bruins' tying, winning Game 7 (Video) | Puck Daddy
Just to be jerks, the Maple Leafs recorded their own fans "jumping off the bridge" last night as they choked away their chances to move on to the 2nd round.
Game Changers: 3 players that are single-handedly dragging their teams through the first round | Backhand Shelf
This confuses me, Leafs player carrying the team, Bruins player carrying the team... Given their respective positions one undoubtedly has to have more success than the other, right?
2013 Stanley Cup playoffs - Burnside: Highlights, lowlights of first round - ESPN
ESPN, known for being a powerhouse when it comes to all things NHL, graces us with the highs and lows of round 1.
Watch insane youth hockey fight from Russia; flying players, cleared benches | Puck Daddy
Straight from the pages of the ridiculous, Russian youth hockey fights.