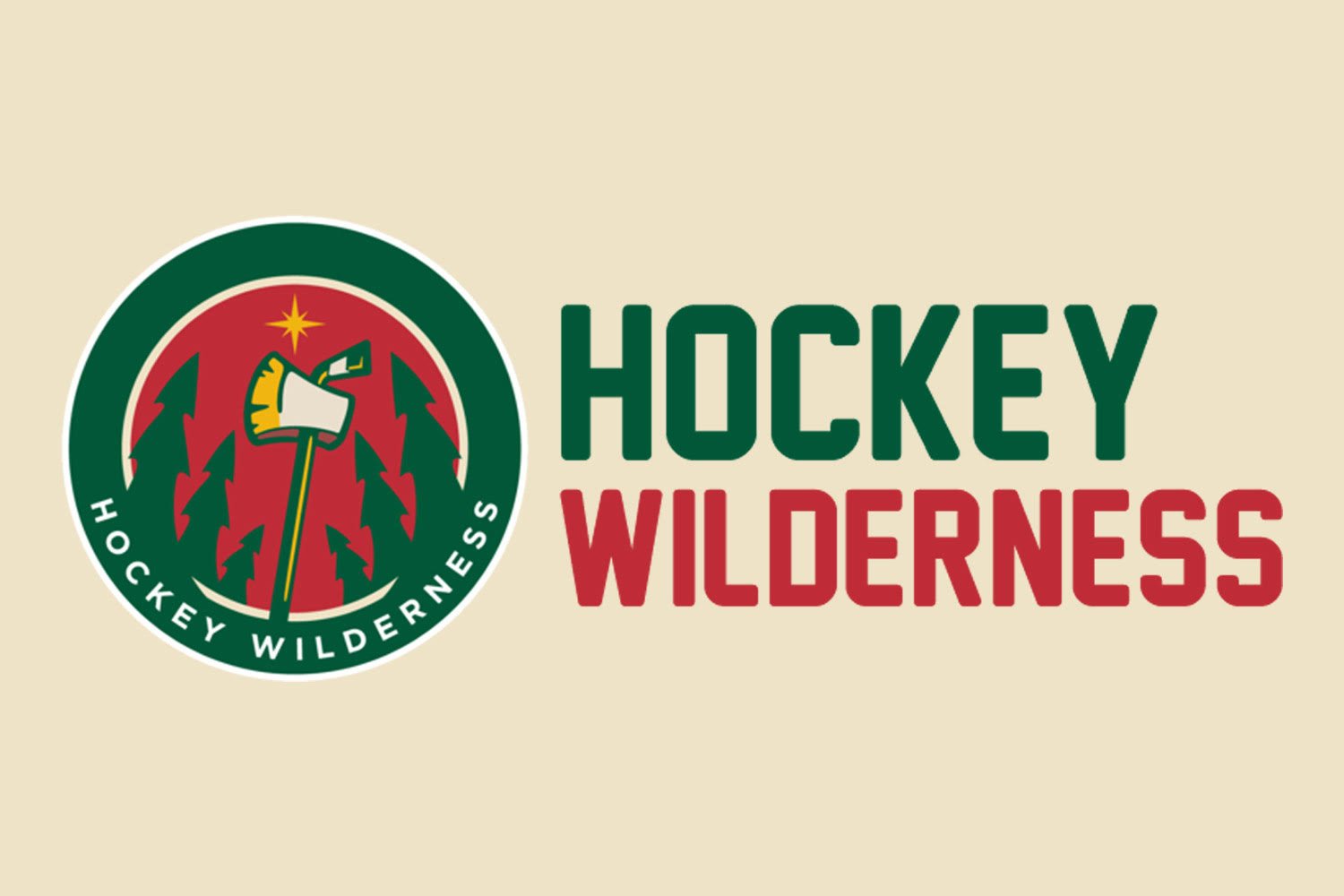 Hello again, Wilderness!
You all are probably wondering why I'm doing the walk once again. That's because Aaron, the person that usually does this day, was busy celebrating his wife's birthday yesterday. He asked me to fill in for him because of that, and I told him I would gladly take the reins for him.
Tonight, your Minnesota Wild are back at home just briefly before they start a road trip out west to play 2 out of the 3 California teams (the Ducks and Sharks (again); and another back to back, ugh), and then they close it out with the Avalanche.
As I have been saying before, I will be in attendance at tonight's game in section 227, row 6. I would love to meet some of you fellow Wilderness writers if you're going to the game tonight too. If you are lucky enough to be going to the game, let me know in the comments below and also tell me what section you'll be sitting in.
On to the walk!
Wild News
NHL Sunday Insider: Plans for Wild's Yeo kept hush-hush | Star Tribune - There have been some rumors circulating recently that Wild head coach Mike Yeo will eventually given an extension. In an fan-driven Q&A on Russo's blog, he said that Yeo declined to GM Fletcher declined to comment on anything about this right now, as he wants to "avoid a potential distraction".
NHL Preview - San Jose Sharks at Minnesota Wild - Dec 08, 2013 - CBSSports.com - Here's a preview you can read up on before our preview.
Tending the Fields
Wild's Brett Bulmer Making Strides in Journey Towards the NHL - Gone Puck Wild - That's good to hear. Bulmer, a 6'3", 197-pound right-winger who the Wild selected as the 39th pick of the 2010 draft, has been making many leaps and bounds in terms of his performance from a few years ago. Mind you, this is without the young guns of Coyle, Granlund, and Brodin, who all have seemed to make the Minnesota club for good now.
AHL: Wild take overtime tumble in Texas | The Des Moines Register - Looks like the baby Wild are in some tough waters right now...
Off the Trail
Corey Perry scores 18th goal, Ducks beat Blues 5-2 - The Washington Post - Quack quack!
Gelinas' OT goal lifts Devils over Rangers, 4-3 - Philly.com - Wow. One would think the Rangers would have won this one.
Flames top Oilers 2-1 in OT » Kitsap Sun - Not surprising. The Flames definitely are the better team so they deserve the win.
New York Rangers defenseman Marc Staal leaves with upper-body injury - NHL.com - New York Rangers defenseman Marc Staal sustained an upper-body injury in the third period Saturday against the New Jersey Devils and did not return.
Kings 3, Islanders 0 | Reuters - Western domination!
<!-- ######## START NEXTCLICKS SNIPPET ######## -->
<link rel="stylesheet" href="http://cdn3.sbnation.com/assets/3604021/nextclicks.css" />
<div class="next-clicks-main-container">
<div><img class="next-clicks-logo" src="http://cdn0.sbnation.com/uploads/blog/sbnu_logo_minimal/131/large_hockeywilderness.com.minimal.png" /></div>
<div class="next-clicks-header" style="background-color:#005838;color:#bf2c37"> <div class="next-clicks-header-container"><b>More from Hockey Wilderness</b>
<div data-share="false" data-show-faces="false" data-action="like" data-layout="button_count" data-href="http://www.facebook.com/hockeywilderness" class="fb-like"></div>
</div></div>
<div class="next-clicks-twitter"><a href="https://twitter.com/hockeywildernes" class="twitter-follow-button" data-show-count="false" data-size="small">Follow @hockeywildernes</a> <a href="https://twitter.com/SBNationNHL" class="twitter-follow-button" data-show-count="false" data-size="small">Follow @SBNationNHL</a></div>
<ul class="next-clicks-ulist" style="color:#005838">
<li><a href="http://www.hockeywilderness.com/2013/12/7/5184924/wilderness-walk-12-7-2013-wild-lose-in-lumbus-edition?utm_source=hockeywilderness&utm_medium=nextclicks&utm_campaign=blogs">Wilderness Walk: 12-7-2013: Wild Lose in 'Lumbus Edition</a></li>
<li><a href="http://www.hockeywilderness.com/2013/12/6/5184246/legless-wild-lose-in-lumbus?utm_source=hockeywilderness&utm_medium=nextclicks&utm_campaign=blogs">Legless Wild Lose in 'Lumbus</a></li>
<li><a href="http://www.hockeywilderness.com/2013/12/6/5182380/minnesota-wild-columbus-blue-jackets-game-day-thread?utm_source=hockeywilderness&utm_medium=nextclicks&utm_campaign=blogs">Minnesota Wild @ Columbus Blue Jackets: Game Day Thread</a></li>
<li><a href="http://www.hockeywilderness.com/2013/12/6/5183136/minnesota-wild-columbus-blue-jackets-game-31?utm_source=hockeywilderness&utm_medium=nextclicks&utm_campaign=blogs">Minnesota Wild @ Columbus Blue Jackets: Game 31</a></li>
<li><a href="http://www.hockeywilderness.com/2013/12/6/5182386/minnesota-wild-columbus-blue-jackets-game-preview?utm_source=hockeywilderness&utm_medium=nextclicks&utm_campaign=blogs">Minnesota Wild @ Columbus Blue Jackets: Game Preview</a></li>
</ul></div>
<!-- ######## END NEXTCLICKS SNIPPET ######## -->